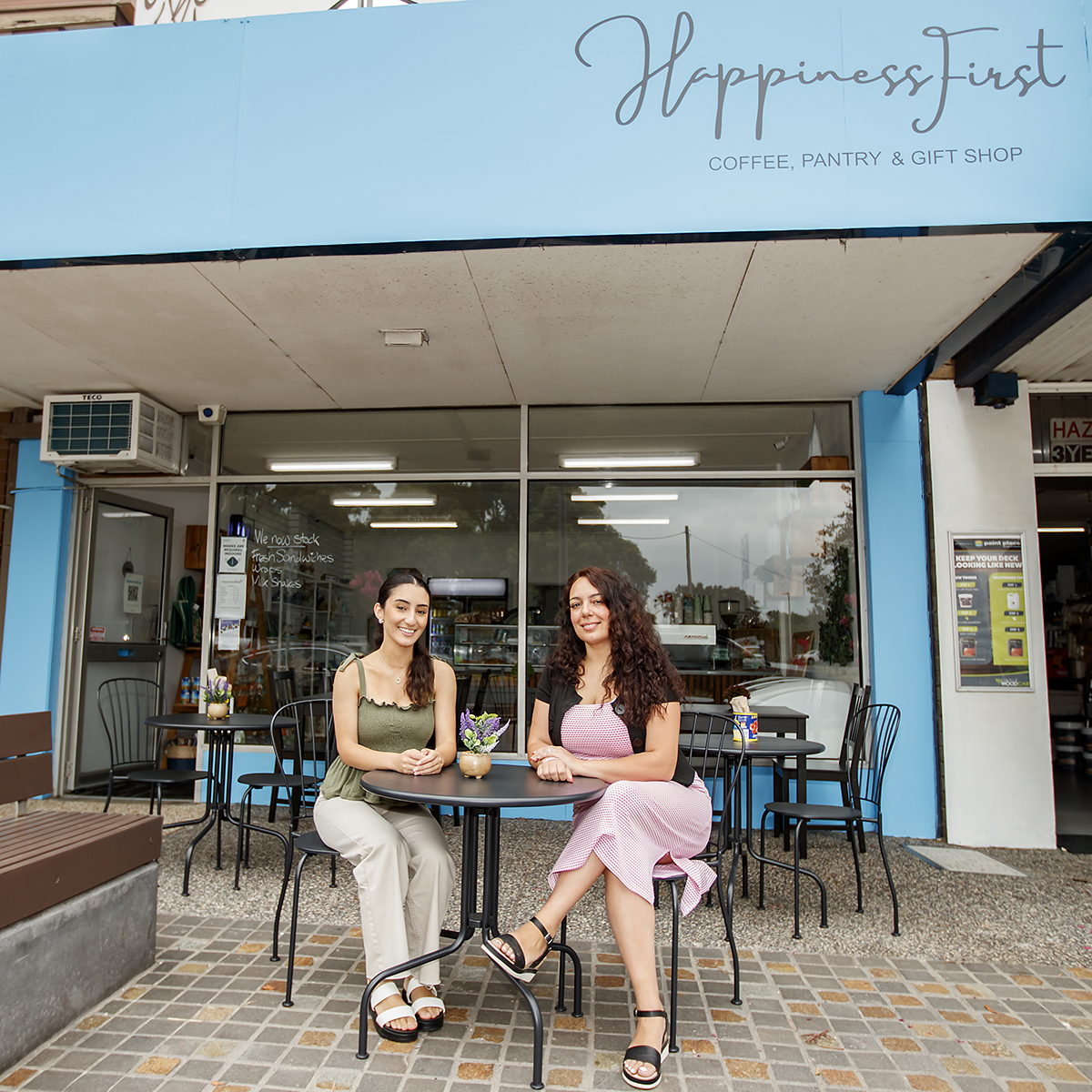 By Andrea Rowe Photos Yanni
As its name suggests, HappinessFirst Café is a place of joy. Coffees and tasty treats are served with grins and genuine hospitality, by staff proud of jobs which provide them self-fulfilment and connection.
This is not just any café and retail store on the streets of Rosebud – it's a workplace that removes labels and empowers staff to move beyond their disability and into meaningful employment.
The supported employment model helps enhance skills, self-confidence, self-worth, and happiness for life. The moment you sit yourself down as a patron in this innovative cafe, you are served a slice of inclusivity.
The HappinessFirst Coffee, Pantry and Gift Shop is run by a National Disability Insurance Scheme (NDIS) approved organisation, HappinessFirst. Its CEO, Rose Farfalla, had a vision for inclusive opportunity that ran deep and knew no limitations.
"This is beyond making coffee and serving sandwiches; it's a café that is part of our community. Not a disability café, because frankly the labels aren't necessary, but a place to gather, socialise, grow skills, feel valued and reframe how our working society can look," says Rose.
A disability and labour force report by the Australian Bureau of Statistics (ABS) last year found 53.4 per cent of people with disability were employed, compared with 84.1 per cent of people without disability. Australians with disabilities are greatly underrepresented in the work force. It was while developing personal work goals for people with disabilities, that the ever-energetic Rose hatched a plan.
"The café is in direct response to our participants wanting to feel a part of the community, and deserving to have jobs where they're valued, challenged, and supported. It's become more complex for employers to hire people with a disability, and COVID further impacted opportunities. This trend created roadblocks, so it was time to be a part of the solution."
Drawing on her early years in retail and hospitality Rose developed an inclusive business model; a café that would become a learning hub and employment pathway for participants under the NDIS and provide genuine opportunities for locals who might have struggled to find a job, or meaningful connections.
It was an all-hands-on deck rush to open the café's doors on Christmas Eve 2021 as HappinessFirst staff and participants worked side-by-side on shop fit out and stock displays. It operates like any other Peninsula eatery, with the one difference that staff have disabilities, or may work alongside support staff. Some of the conversations or delivery may be a little different, but nothing gets in the way of participants from serving top quality beverages and pre-prepared tasty food with a happy smile.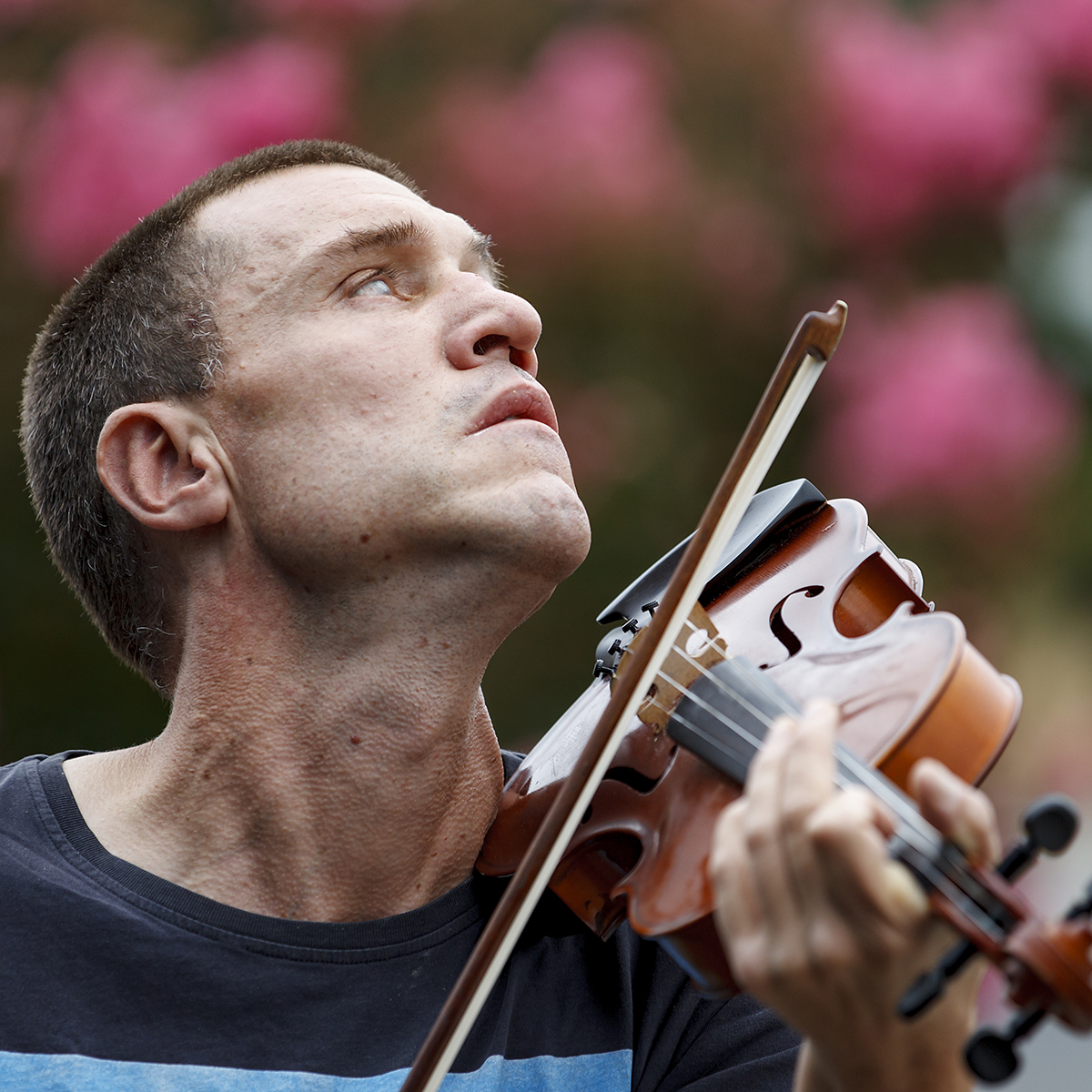 "Our difference is that we are creative and flexible in our approach for opportunities. After the NDIS process, we chat with participants and, if necessary, their carers, about their goals. Some already have amazing skills that just need to find the perfect place and are looking for where they can best fit. Others have been knocked back and overlooked time after time and deserve better. We help customise their goals to meet participants where they are at. It's time we stopped putting people in boxes."
"But to challenge the system, we all need to continue to identify and adapt more inclusive models of employment. The café felt like a natural evolution," said Rose
The café's employees are referred by other allied health specialists such as speech pathologists, and occupational therapists, or organisations like the Brotherhood of St Lawrence and NDIS directly.
Rose talks with admiration of staff like Fiona, a young woman keen for employment. "We call her our Happiness Waitress." And then there's Ashleigh, in her 20's and living with physical disabilities. This is the first time she has achieved employment; she just hadn't been given that opportunity before. Ashleigh serves customers, helps with stocktake and is engaging in conversations. Her mum told us it's made such a difference; she's excited for life now."
For participants like 29 years old Glenn, his barista job is the first time he has been paid for his work at the standard award rate. "Sadly, it is unusual for someone with a disability to be paid standard award wages. HappinessFirst refuses to judge participants next to each other; everyone is equal here," says Rose.
It's not just the participants that the café has impacted. The staff and venue are certainly creating a buzz around town and drawing customers from beyond the Peninsula.
"We have people driving 45 minutes from Dandenong for morning tea and then wander around town, others with holidays houses here who come to us for their takeaway coffee to support our mission, and locals who are meeting regularly," said Rose.
"Other NDIS providers are also bringing their social groups in. And unexpected and magical outcome has been participants recognising people like themselves serve them and realising maybe that could be a job they could have as well. It's a beautiful connection and I often feel teary when I see it happen."
"Not a lot of people can understand and accept and be comfortable with people with special needs, and that's OK; everyone is different. I've found that our customers slowly adapted and have become very welcoming, so I think we've all grown together."
Rose's vision for the café has forged ahead to employ 50 participants, working alongside disability support workers helping their clients build and learn skills including serving and preparing food, catering, and retail training.
"People with disabilities can do a lot more than what society labels them with," says Josephine.
For all who order a cuppa in this café, it comes with a slice of happiness that is shared by many.
1377 Point Nepean Rd, Rosebud