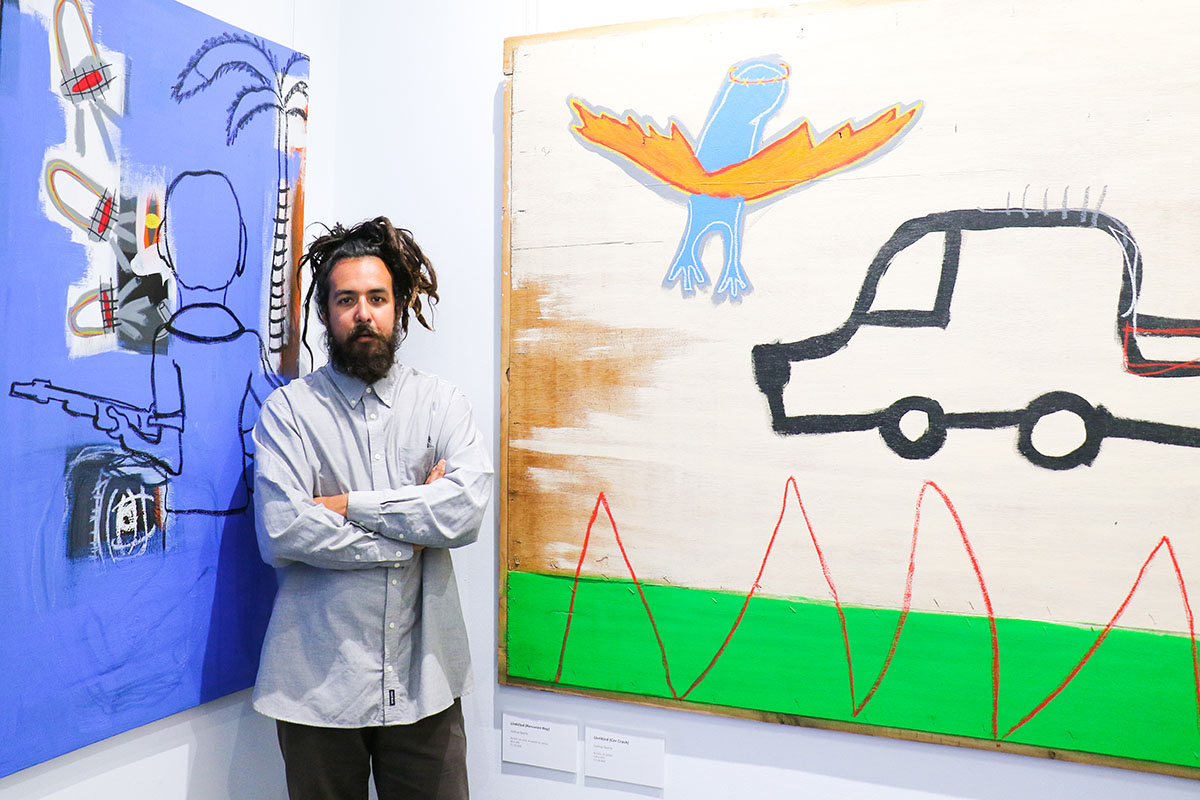 There is absolutely no keeping Joshua Searle away from his paint brushes.
A self-taught artist, Searle has been "compelled to paint" since he was a child.
Searle's mother is Colombian and emigrated to Australia due to the intense political situation in Colombia after a chance meeting his grandfather, a commercial pilot working with American airlines, had with an Australian.
Art has enabled Searle to explore his Colombian heritage and identity, examining issues of racism and colonisation, which has brought him to an understanding of the strength that his culture can provide.
"My South American ancestry enables me to tap into knowledge that is strong and old; it is a beacon of strength," he said.
Political issues also engage and compel him.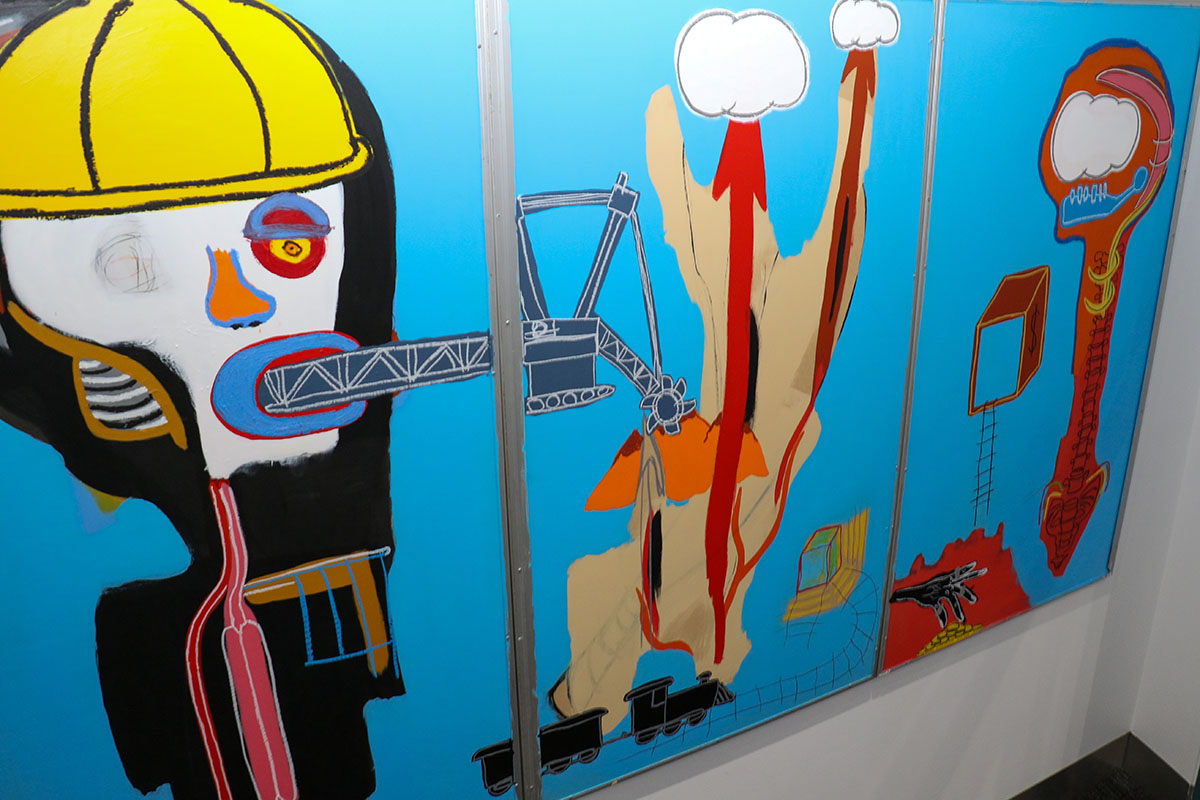 He believes artists "cannot ignore what is happening around them; they have a duty as an artist to speak to what is happening".
Born and raised on the Mornington Peninsula, Searle works primarily as a painter, using a variety of mediums including acrylic, oil stick, oil pastel and pencil.
Searle's artworks are now on exhibition at Frankston Arts Centre until 23 April. For more information, please visit thefac.com.au.
The artworks are on display as part of the Ventana Fiesta – Frankston City's much-loved Latin arts festival. Ventana offers a diverse range of intimate and authentic experiences through dance, music, food, art, crafts, film, and educational workshops.
For more information about Ventana, please visit