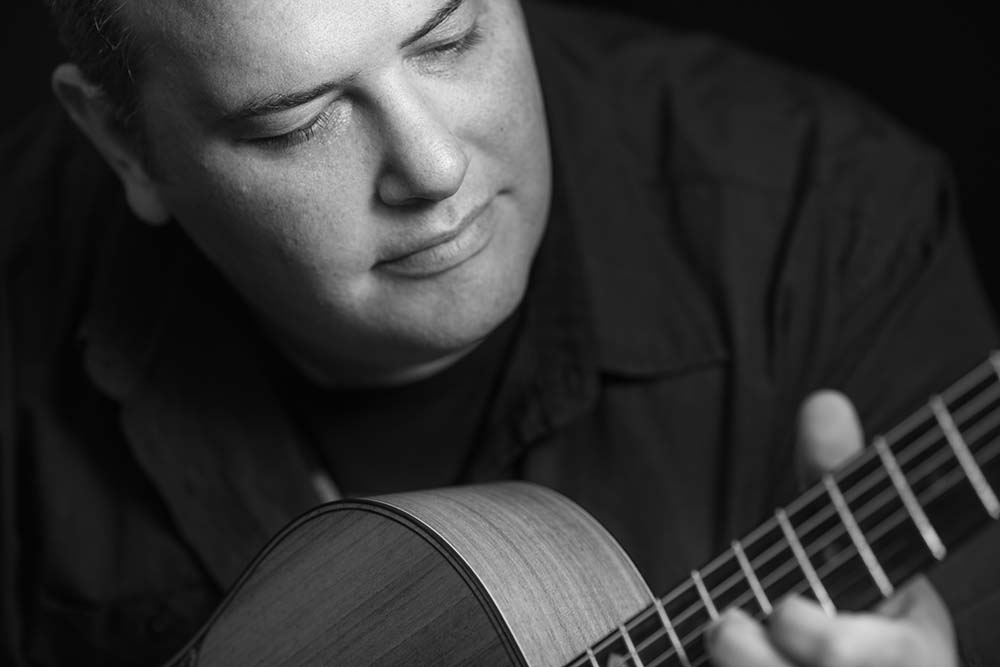 He's an acoustic blues guitarist and singer, who has played traditional self-penned blues for 30 years. He has eight albums and has spent his life travelling the world on tour, including sold out gigs in Japan. Australian Guitar Magazine named him as one of the top 50 Australian guitarists of all time, and he has supported legends like Ray Charles, Bob Dylan and Etta James on tour. It's hard to believe that this gentle giant with the soul of a blues musician is not even 40 yet. Peninsula Essence talks to Lloyd Spiegel about life, love, a family connection to the peninsula, and his passion for the blues.
"I have been coming down here since I was a kid and we still own a holiday house at Safety Beach," said Spiegel, who insists on doing at least one gig a year on the peninsula. "My folks moved to Mt Martha years ago and I actually lived with them for a year when I was going through a rough patch in my life. This November I am doing a show at Hickinbotham which is kind of like coming back to my roots."
For Spiegel, who considers himself a Mornington Peninsula local as he gets frustrated when there are too many people on the roads during the holidays, playing blues began at the tender age of 11.
"My parents were firm believers that every child deserves to have music in their life, and there were always guitars around the house," said Spiegel.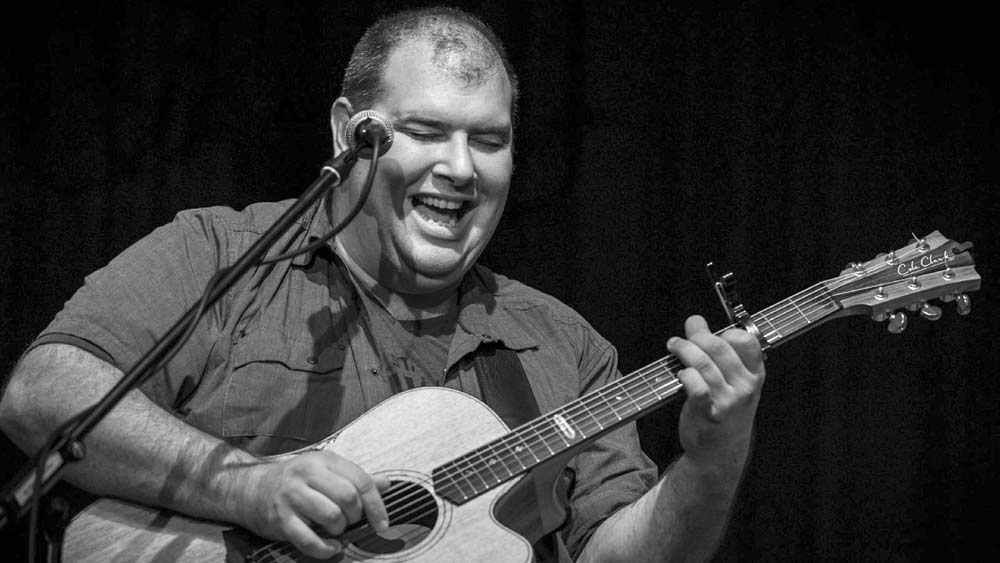 "My parents weren't musicians but attended and listened to a lot of blues music. Dad was a panel beater but hung out with a lot of musicians and I decided I would rather do a job like theirs than work in a garage," he said with a laugh. "My first professional gig was around 12 and I loved it. Dad would drive me round to all the venues to play for the first few years and, by the time I was 15, I was a professional musician."
Spiegel is the first to admit he is fortunate to be able to make a living out of his music but thanks his parents for teaching him to be disciplined with the earnings.
"From the time I was young, mum and dad gave me the advice to pay myself a wage out of the earnings, and it is something I am grateful for to this day," said Spiegel. "The old cliché that musicians have to be poor and struggling all the time is not true. There are a lot of kids that I have mentored over the years and I try to pass down all these pointers. I also don't believe you have to look like a struggling artist to succeed. I tell the kids to dress and act as if it is a job you want to have, not one you are entitled to."
An artist who always thinks outside the square, Spiegel's music is a reflection of his philosophy and sometimes gets under the skin of the die-hard blues followers.
"I think the blues, and all genres of music, need to be evolving. You don't just perfect something in the 1970s; it changes with the times. My shows are a unique experience with the music and lots of storytelling in between," said Spiegel who has been described as reinventing the style while maintaining a close relationship with its foundations and traditions.
His latest album, 'Backroads', has been described by the artist as the "bluesiest" yet.
"This album is different to the others. They have been about looking forward but this is more reflective. Without sounding silly, this is probably my most mature yet. After a lifetime of music I had the chance to stop for a month and started reflecting about the sacrifices that have happened along the way. The fact is when you are a full time musician you travel a lot. It is great but the down side is you miss every wedding, birthday and funeral in the process."
For Spiegel, writing the album 'Backroads' was a complete accident; It emerged when he had an entire month to himself as a tour was cancelled.
"I wrote it in a few weeks and had it recorded only eight months after my previous record. Usually it is a couple of year's turnaround for an album. I was heading towards 40, thinking about my career, my family and found myself writing songs that were almost apologies for things in my life," he said.
"As I look back through my albums I see the different stages I was at. This one is very reflective and raw," said Spiegel of the hard-edged and brutally honest tracks. "This is also the album where I return to the electric guitar, with a more bluesy sound."
From that epiphany and chance for quiet reflection, his eighth album was born, with a national tour to back it up.
"There have been that many times when I travelled the world and been moments away from one of the great world wonders but have not seen it. So I have made a new rule: when I am on tour, I insist on seeing one castle a day," said Spiegel with a laugh. "And the gigs I do are so different from one country to another, especially with the language barrier. Most of Europe is okay but then you hit the Czech Republic or Japan and everything is lost in translation. That's when the music has to speak for itself, and cross the cultural divide."
While Spiegel spends most of the year touring across Europe, Canada and New Zealand, he makes sure he does one Australian tour a year.
"I live up in the hills now but have lots of friends and family down this way which is why I do Hickinbotham. It's a more intimate concert for the die-hards and the smallest gig I play all year. I really enjoy it. There's no stage and I bring my own PA just like the old days," he said.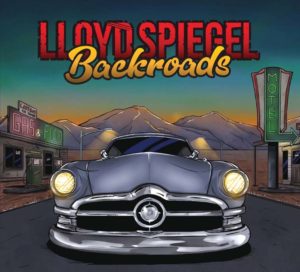 When back on Aussie soil, Spiegel makes sure he spends as much time as possible with his two sons, who also featured on his last album.
"I have had the boys at my parents in Mt Martha for visits during the holidays and they love spending time down here. They also enjoyed playing bass and guitar on my last album. Theirs is the last track and I think records are supposed to be a memory of a time in your life so this was perfect."
Even though Spiegel dislikes naming his albums, this one was relatively easy.
'Backroads' is all about the road less travelled and this album is all about doing things differently, from the raw material and emotions to the fast recording to the use of the electric guitar."
---
Lloyd Spiegel is playing at Hickinbotham of Dromana on Friday November 9.