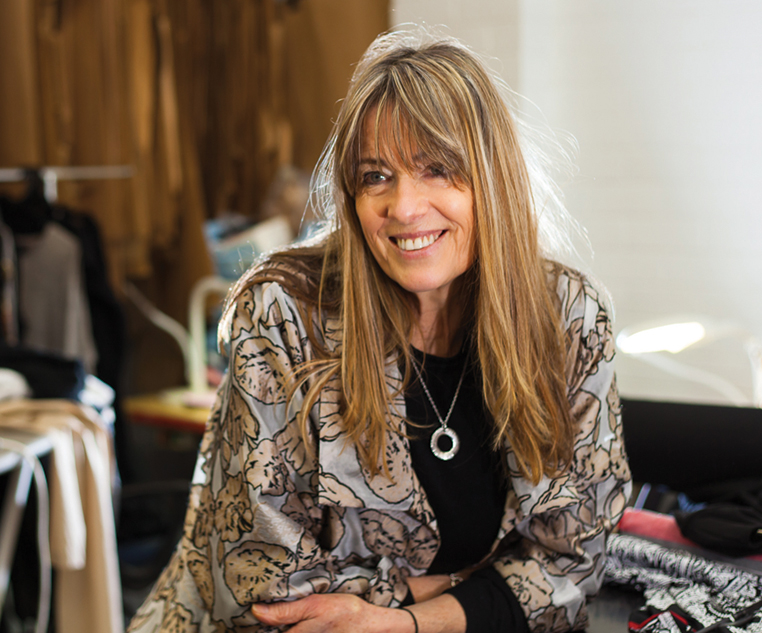 By Melissa Walsh   Photos: Andrew Hurst
Fashion designer Jenny Scott started her love affair with the Mornington Peninsula as a small child with weekly visits to the family's Sorrento holiday house. As a three year old Jenny remembers screaming to her parents when it was time to leave "I want to live in Sorrento" and, for this creative soul, that wish came true.
"I moved back to Sorrento when my children were in primary school," says Jenny, speaking from one of her stores, Marion and Me. "Now they are all grown up and run the business with me."
The family business is a retail outlet, aptly named after Jenny's late mother, Marion Swindon, who spent her life as a tailoress.
"My mother was a tailoress from the time she was 13 doing her apprenticeship in far north Queensland in the cane fields. I still use her original scissors she bought with her first pay in 1935," says Jenny.  "She first worked for a tailor, and when she came to Melbourne and married my Dad, got piecework in Flinders Lane from the tailors up there."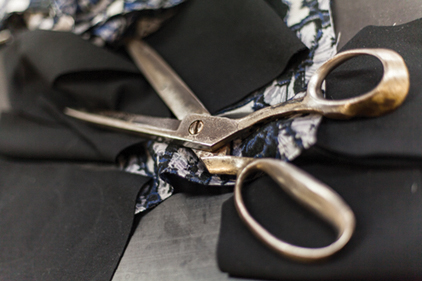 For Jenny, the legacy was passed down after years of watching her Mum on her sewing machine for hours on end.
"She would leave the room and say to me 'don't touch' but I would be up at the chair as quick as a flash unthreading the needle and trying to rethread it before she got back," says Jenny.
Now, at 60, Jenny has enjoyed a life of doing what's in her blood, designing and making clothes and she couldn't be happier.
"It all started when my children were very small and I started making windcheaters to sell at markets. They became very popular and before I knew it people were asking me to custom make them for them," says Jenny who, along with son Doug, has six Marion and Me stores, and a thriving fashion label with Jenny Scott Designs.
For this artistic designer, the inspiration comes from the women that she clothes.
"It's very rewarding seeing women so excited about how they look when they see themselves in the mirror. As we get older we still want to look good and stylish, and I'm always so conscious of that. The ladies are the people we are here for and we want them to have that lovely experience when they shop, being able to try on 80 per cent of our things and look good in them," says Jenny of her customers that are like her muse.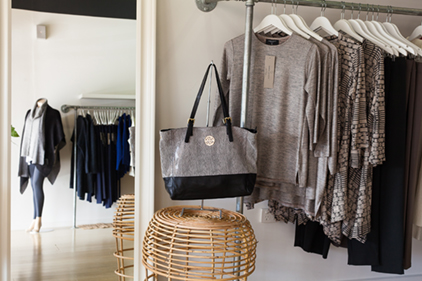 Like most creative people, Jenny just loves to design so leaves the business side to her children, Lou and Doug.
"Before my daughter joined the business, I didn't have a label or even make patterns but cut everything freehand. I started making patterns six years ago when Lou came into the business. She had started the online presence and my son, Doug, had opened six stores so we needed to employ a manufacturer as the demand for stock was increasing," said Jenny, who continues to cut her first samples freehand and then go back to make the  pattern for the garment and send to the manufacturer. "I still make all my patterns in my workroom or at the Sorrento store workshop and am constantly thinking of new designs and styles."
Although Marion passed away a few years ago, her daughter and grandchildren have ensured her legacy lives on, which Jenny says is ironic considering she was such a shy lady.
"Mum was always very reserved. I remember when we put the sign up 12 months ago. I sat across the road and saw the big 'Marion and Me' sign and had a little giggle, knowing mum would be so embarrassed because she hated any attention," says Jenny with a laugh.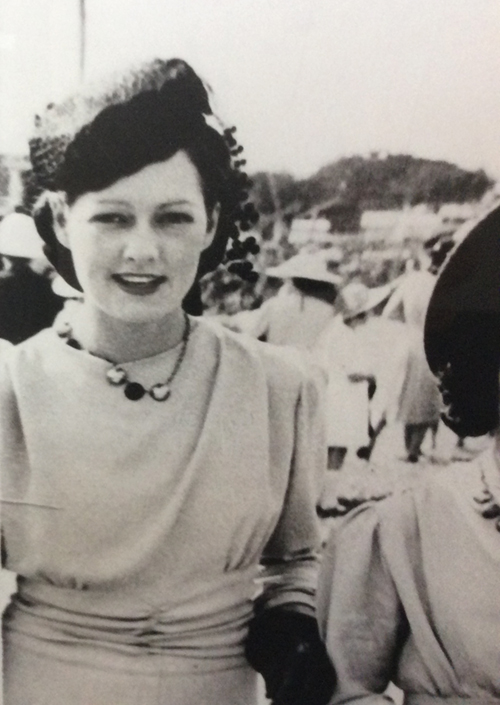 As for the shop's name, Jenny says it came as a lovely surprise as it was all her son's idea.
"Doug came to me one day and said 'I have a great name for our stores, and wanted to name them after his grandmother. We have a running joke that 'Marion' is my mum, the 'me' is Doug and I am the 'and'," says Jenny. "Mum had worked in the original workroom at the shop years ago and, when Dad retired I taught him to cut garments for me. Mum helped me sew but had become legally blind with macular degeneration. She could feel the fabric through the overlocker and, every now and again, I would hear her cursing when she had pricked herself. She worked right up until she was 85."
Marion and Me is at 109 Ocean Beach Road, Sorrento
Phone 5984 0058
First published in the Peninsula Essence September/October 2016 Edition.