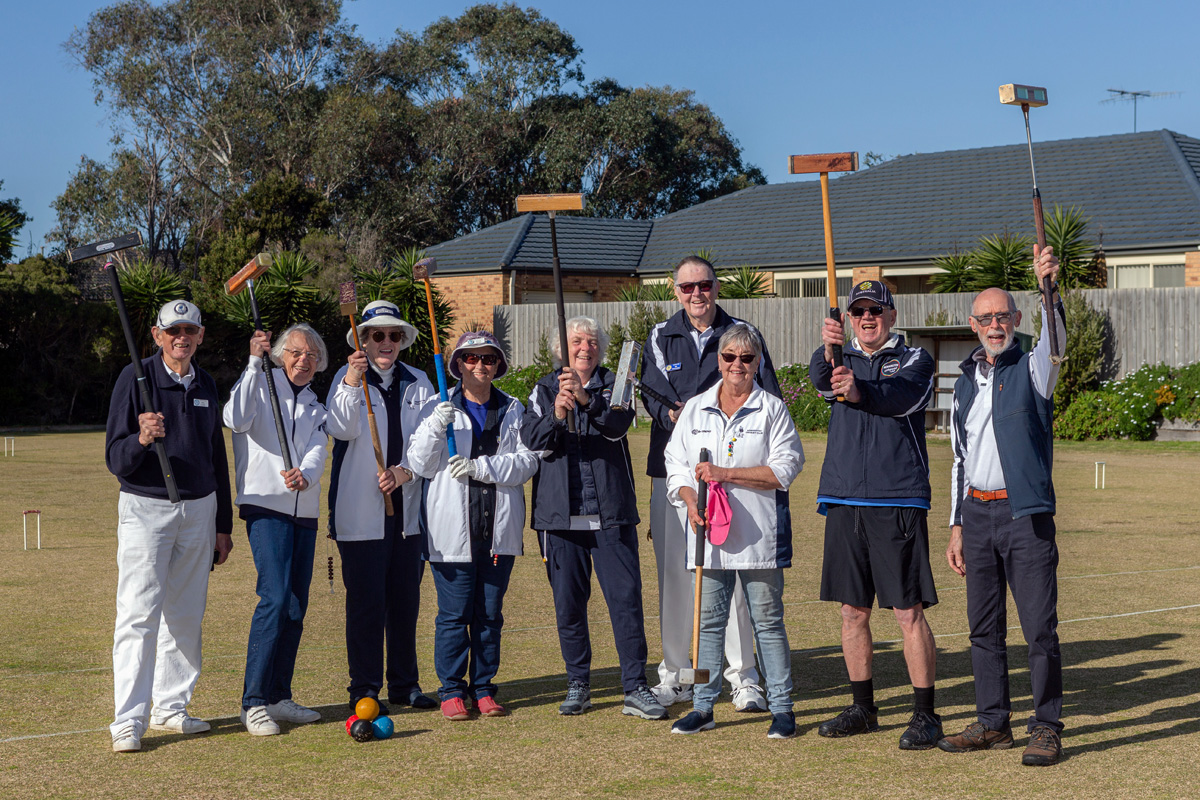 By Joe Novella Photos Gary Sissons & Supplied
Mornington's Civic Reserve has all the hallmarks of a modern recreation area with a world class multi-sport complex and state-of-the-art tennis courts, bowling greens, athletics and football fields. The precinct is a bustling hive of activity for people of all ages and yet in one corner of the reserve there exists a quiet oasis surrounded by beautiful trees that overlook immaculate playing grass surfaces that very few locals know about: the home of the Mornington Croquet Club.
Mornington Croquet Club was formed back in 1982 by Maisie Meek who became the club's first president. The club took up residency in Pine Avenue but had to find an alternative location in 1999 due to land redevelopment for housing purposes.
The club then moved to a vacant plot at Civic Reserve in 2000 with a lot of work to do to get the area ready for play. With support from the local council and the hard work and fundraising of club members, the new facility quickly became one of the best places to play croquet in the whole of the state, with beautiful trees planted around the perimeter, a clubhouse installed with BBQ facilities, as well as the development of two of the best playing surfaces (courts) around.
The reason the club goes unnoticed by many passers-by is probably because most of them have no idea what croquet is, even though it has been played for centuries. For many, the only exposure they have to the game is through Lewis Carroll's timeless classic 'Alice's Adventures in Wonderland' where Alice plays croquet against the Queen of Hearts using Flamingos as mallets and Hedgehogs as balls. In reality, the mallets are typically wooden and the balls are either wooden or plastic.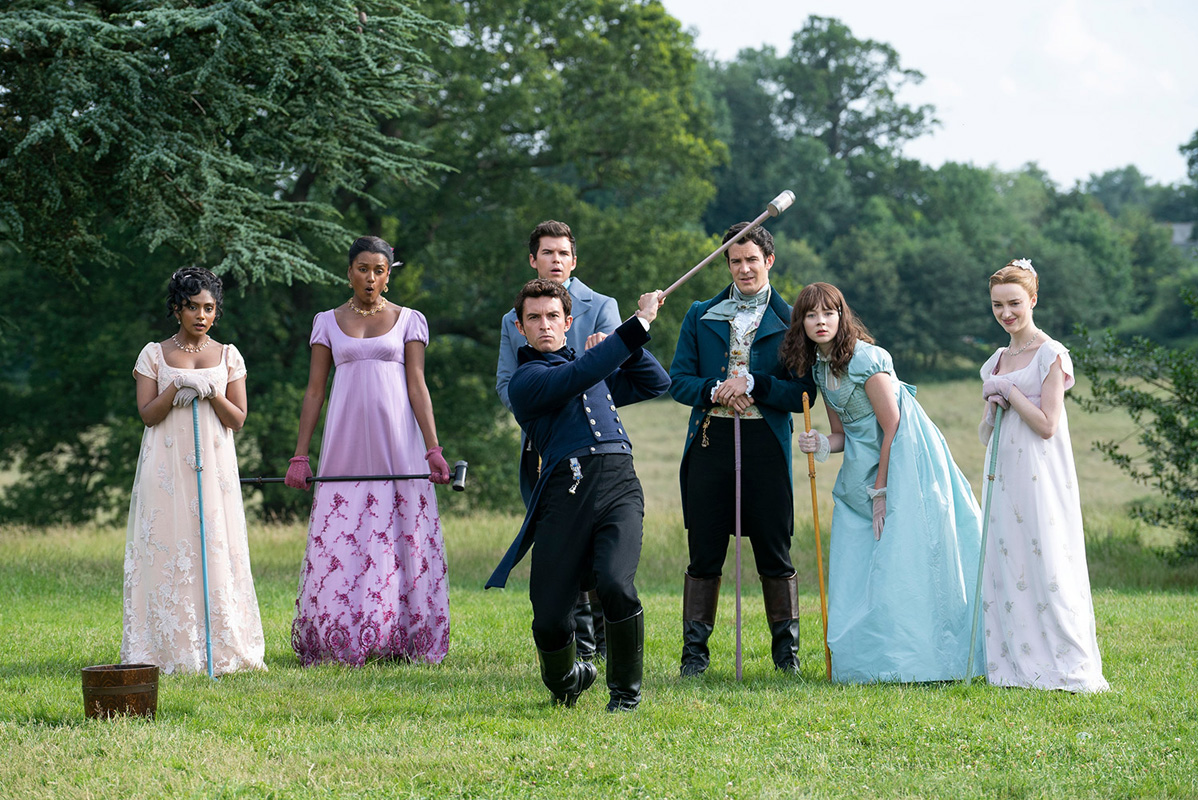 Originally, croquet was a garden game, more of a pastime than a sport, which was mainly played in Europe. Pall Mall, the precursor to croquet, as seen on season two of Bridgerton and played vigorously by the family, has brought the time-honoured game back into the spotlight of 21st century Netflix viewers. Nowadays, it's played all over the world, even making it as an Olympic sport during the early part of last century. The game came to Australia in the 1860s and now boasts close on 10,000 affiliated members of all ages, nationwide.
On the surface, croquet looks quite simple; you hit a ball through 12 hoops with a mallet and try to be the first one that reaches the centre peg or the required number of hoops. In reality there is quite a lot of strategy involved and rules to navigate. Many players liken the game to a mixture of snooker and chess, where moves need to be planned and contingencies allowed for. A game that is good for the mind and gentle on the body.
Though croquet is predominantly associated with senior citizens looking for gentle exercise, it can also be quite competitive and attractive to younger players looking for a bit more of a competitive rush. Elite pathways do exist for those who want to take their game to the next level with representative opportunities at state and international levels on offer. And faster versions of the game such as Gateway, Golf-Croquet and Ricochet are also becoming increasingly popular among younger players who find the traditional Association Croquet, where games could last for hours, a bit too slow for their liking.
Attracting younger players is important to the sport if it's going to continue to grow and Mornington Croquet Club is doing its bit via its schools' program. "The club has for several years welcomed secondary school students from surrounding areas in our Schools Recreational Sports Program," said Club Secretary Lynette Loutit. "But we also welcome people of any age as we are an inclusive club with members ranging in ages from 40 to 90 years, all with different levels of experience and skill, from beginners to competition players."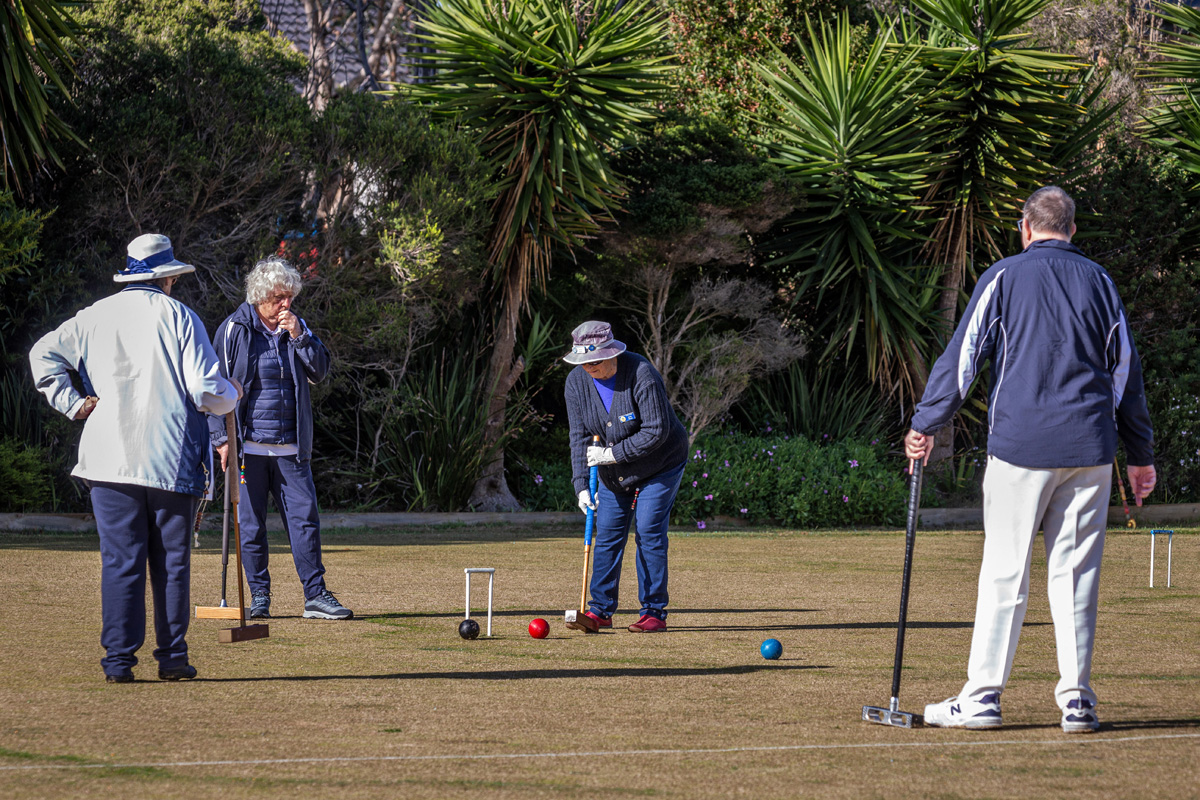 At the end of the day, the best way to discover the joys of croquet is to try it and Mornington Croquet Club offers plenty of opportunities to do just that. "Social croquet is played on Tuesday, Thursday and Saturday (9:45 to 12 noon) on Tuesday and Thursday afternoons (12:45 to 3:00 pm) and Sundays (9:45am to 12 noon)," said Lynn. "We welcome players of all skill levels in both casual and competitive play. Non-members are welcome to experience our sport. Just bring along flat shoes, your hat and sunscreen! We offer three free lessons, then the opportunity to join a three-month visitor program, before taking out full membership. Once a visitor joins, early experiences will be supported by sympathetic and experienced players.
"The only equipment needed to play is a mallet. The club has mallets that can be borrowed at no charge for those starting out. Many people like to borrow for some months before deciding on the type of mallet they would like to purchase. New equipment ranges in price from about $120 to competition mallets from $500 to $1000, depending on the material of construction. However, starting out there need be no equipment cost, just the annual subscription of $420 which covers green keeping, maintenance, insurance and affiliation fees with regional, state and Australian bodies."
As well as the playing side of things, Mornington Croquet Club also has a full social calendar of events. "The club runs an annual Open Day, Christmas lunch and other social activities such as our annual wine tasting," said Lynn. "Later this year, for our 40th birthday, we hope to hold a special celebration (when our winter escapees return from their sojourns to warmer climates).
Our clubhouse is available to outside groups for celebratory functions, and corporate bonding events, which involve our entertaining game of croquet. The club has a BYO licence for functions and a BBQ available."
So if you're looking for an activity to get you out and about as the weather warms up, one that is good for the mind and gentle on the body, one that all ages and abilities can enjoy and which is fun and social, why not give croquet a try? It won't cost you anything to start and you may end up making some new friends over a glass or two of local wine enjoyed in a little corner of paradise.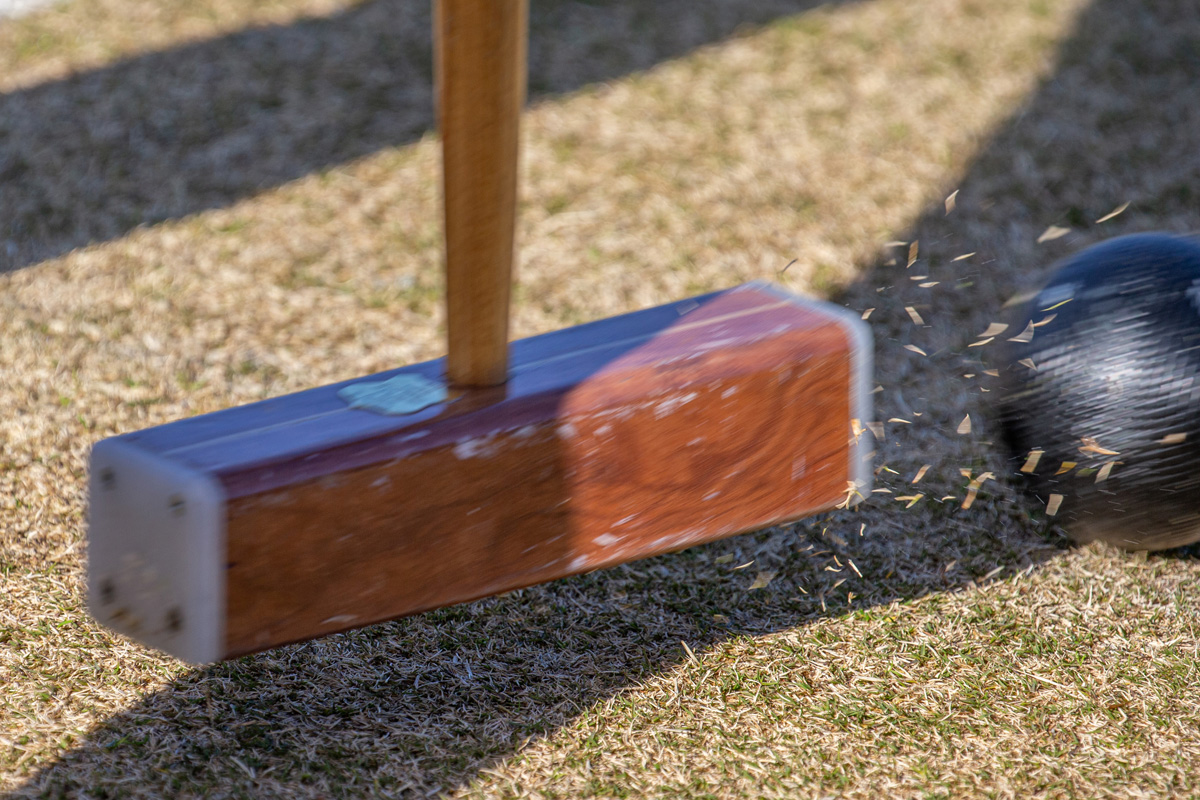 Insta: @morningtoncroquet