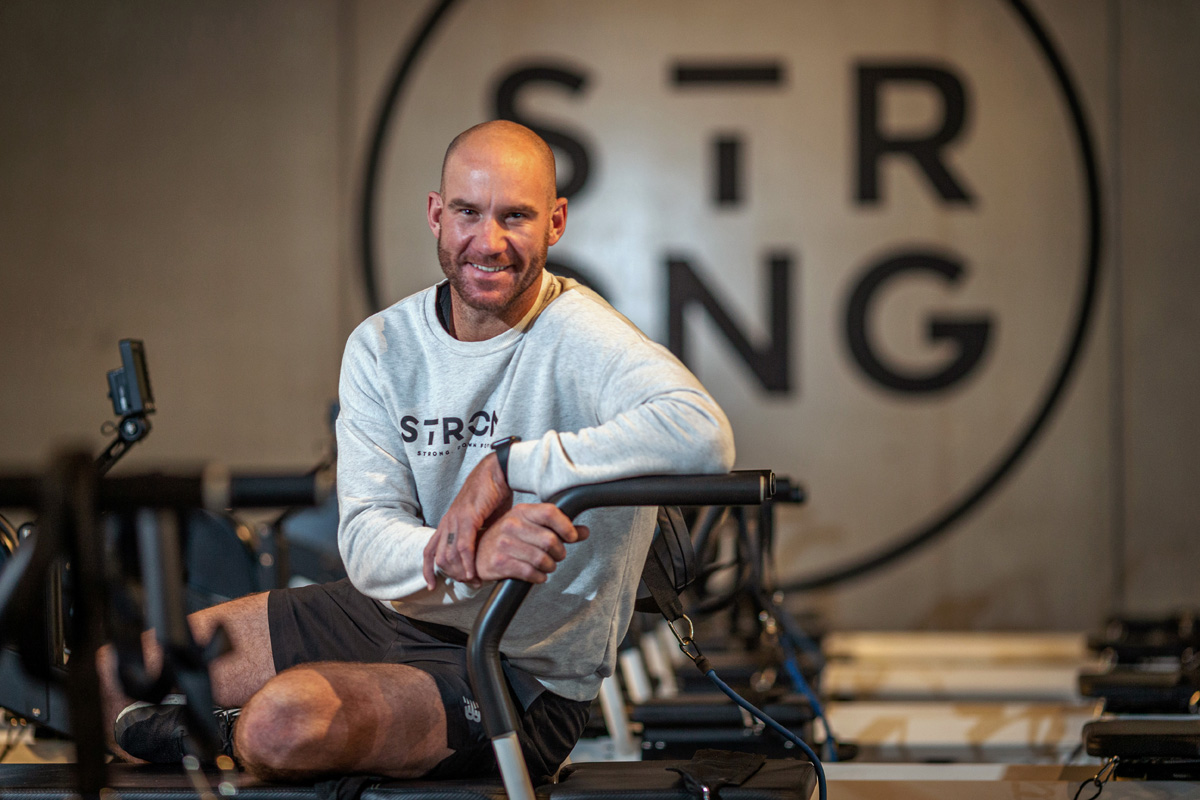 By Joe Novella Photos Gary Sissons
John Wayne Hastings needs no introduction to cricket fans; a big fella at 6 feet 6 inches (198cm) with an equally big heart. Known as 'The Duke', Hastings, in his playing days, was a right-arm, fast-medium bowler who was also pretty handy with the bat. Fans and teammates alike universally respected him for his determination and work ethic on the field, and his leadership off of it.
Hastings' list of cricketing achievements is impressive, including winning a Sheffield Shield title for his adopted state Victoria in season 2009/10, as well as the 2010 Bradman Young Cricketer of the Year award. The man himself lists playing a test for Australia and receiving his baggy green at the WACA in 2012 as one of his greatest career highlights; followed closely by playing one-day cricket for Australia and taking the most international one day wickets in a season in 2016.
Hastings also had stints playing for the Chennai Super Kings and the Kolkata Knight Riders in the elite Indian Premier League, where only the best cricketers in the world get to ply their trade. Throw in his appearances for Durham and Worcestershire in the English County competition and his appearances for the Melbourne Stars in the Big Bash, and it's no wonder he is so fondly remembered and respected by so many people all over the world.
Hastings seemed destined to play for Australia from a young age but for a while it looked more likely to be in the green and gold of the Wallabies, having represented his country at schoolboy level, rather than in the whites of the Australian Test Cricket team. Cricket and Rugby weren't the only sports Hastings loved; there was also golf and tennis.
"I grew up in a little town in the Hawkesbury River area of NSW called Londonderry," said Hastings. "So it was horses and sheep and all the fun stuff in rural areas that I got to experience as a kid. I was encouraged to try all sports growing up, but my first love was cricket. Dad used to play and so did Mum and my under 9's team won a competition, so I was hooked after that."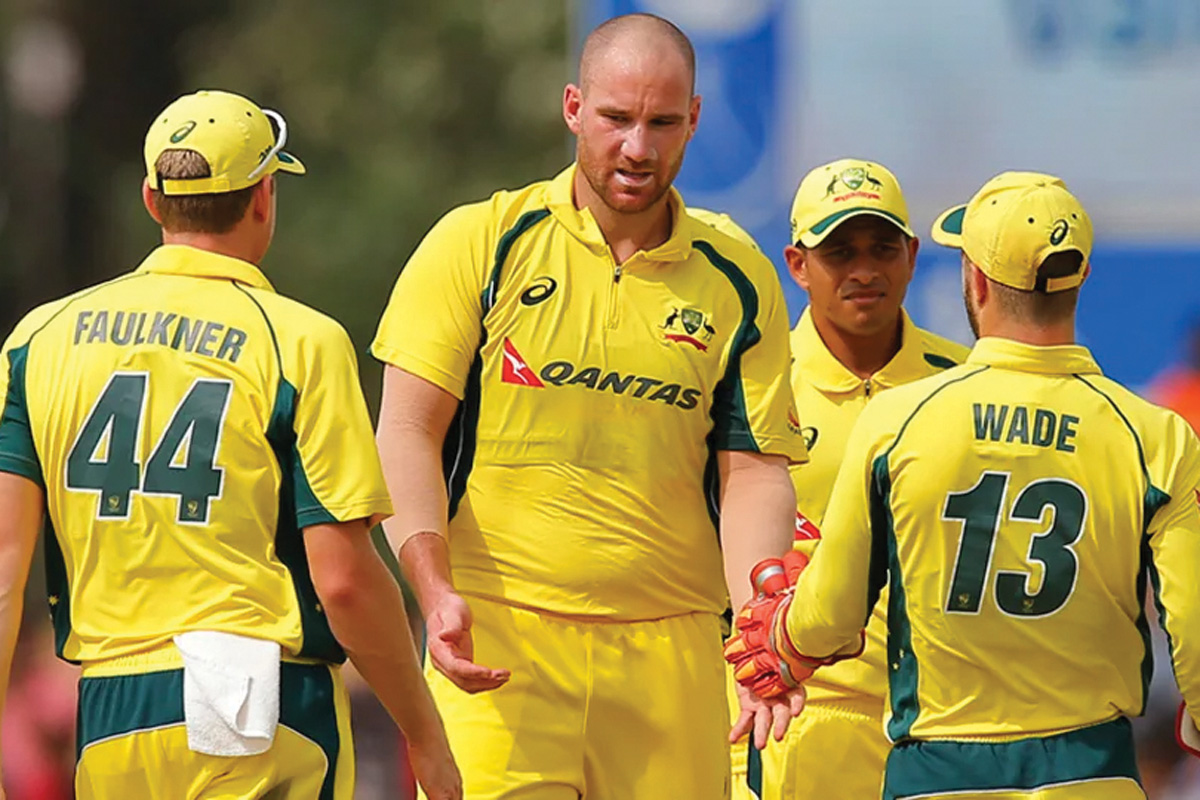 According to Hastings, he had a really big growth spurt in Year 9 at high school and started to bowl a lot faster than the other kids and also score more runs. It became clear to all that this big kid from the bush had a fair bit of talent. Before Hastings knew it, he found himself mixing with the likes of Glenn McGrath and the Waugh brothers, which was both a blessing and a curse.
Due to a lack of opportunity in the star-studded NSW team, Hastings headed to Victoria in 2007, seeking an opportunity to show the world what he could do. What followed was a stellar domestic and international career that ended in trying circumstances: a mystery illness of the lungs that resulted in Hastings coughing up blood during bowling spells, forcing him into an early retirement from international cricket in 2018.
"I have no regrets as cricket gave me so much: the unbelievable places it can take you all around the world and the lifelong friends that you make in the sport. It's one big family. Wherever it has taken me, it's always been to giant open arms and I really love the culture cricket provides all over the world; its such a unique sport and with that comes unique people. It's such a mentally challenging game but so rewarding after putting in the hard work to achieve a result with great mates."
When his career ended, Hastings suddenly had a lot of spare time on his hands and needed to work out what to do with it. "I have a human movement degree and a Bachelor of Physical and Health Education as well as my personal training and pilates qualifications," said Hastings. "My wife, Briannan, has been in hospitality for years, so we were looking at opportunities to combine our skills and the first of those was Mr Frankie."
So, Hastings traded his whites for an apron and, together with Briannan and her cousin Paula and husband Tom, the quartet opened Mr Frankie Café in the beautiful setting of Norman Avenue, Frankston. "Mr Frankie is a family-friendly environment," said Hastings. 'We are locals providing for locals with a little slice of inner-Melbourne 'burbs in terms of the quality of coffee and our food."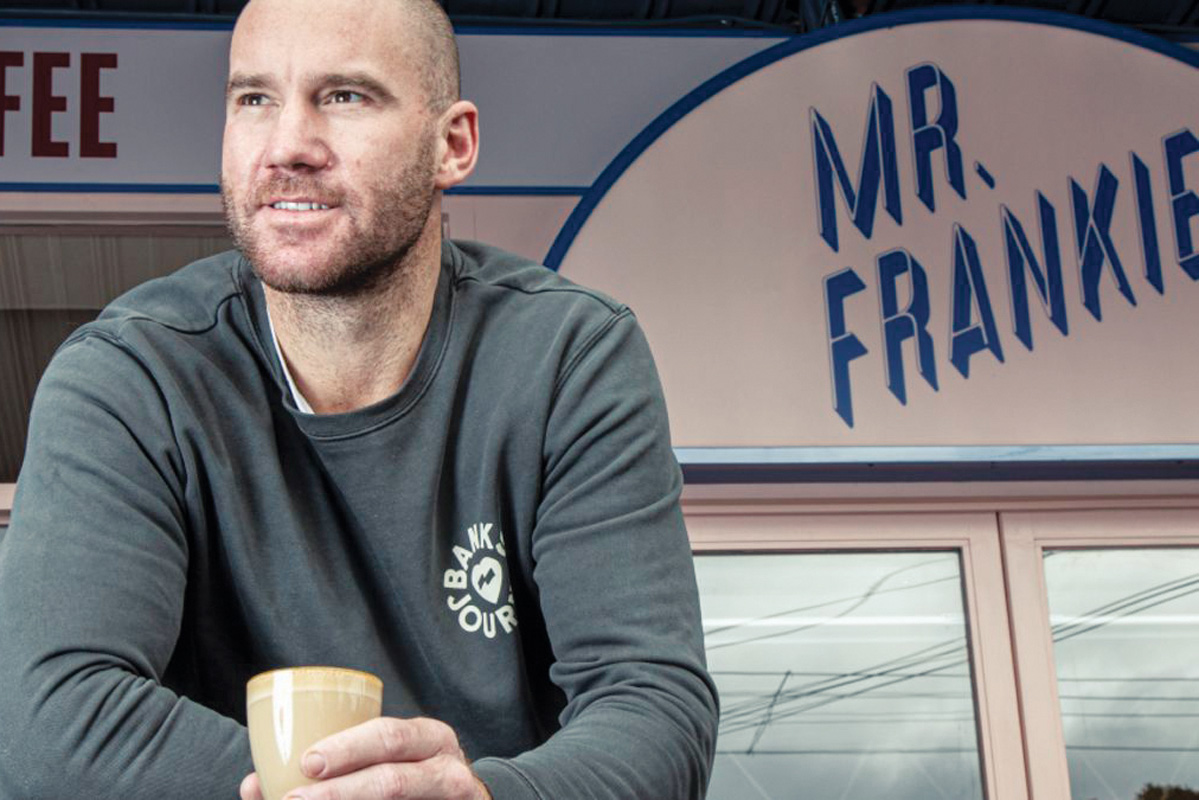 Hastings certainly hasn't been idle in retirement; as well as his foray into hospitality, he has also opened up a pilates studio in Mornington called Strong with ambitious plans to open more studios in Frankston, Dromana and Rosebud. "I think my background in elite sport and my health and fitness qualifications were always going to lead me into fitness or elite-level sport again. I absolutely love what we have at Strong Pilates. Pilates is all about low impact but high-intensity exercise designed to help with core strength, joint stability and balance. I wish I'd stumbled across it when I was still playing cricket. It would have helped me a lot in terms of my body and longevity."
With so much on the go, including a recent move from Frankston to Mornington, it's amazing Hastings has any spare time at all but, occasionally, he does find the time to relax with Briannan and their dog Tash. "I spend a lot of time on the beach. We have a boat, so I try to get that out and I'm still playing some club cricket. I love my friends and spending time with them although life is rather busy at the moment. I also love to get out and about on the Peninsula, especially the wineries; my personal 'faves' are Moorooduc, Yabby Lake, Port Phillip Estate and Green Olive. The Royal Hotel and Kirks on the Esplanade are great and I just love the vibe on Main Street Mornington."