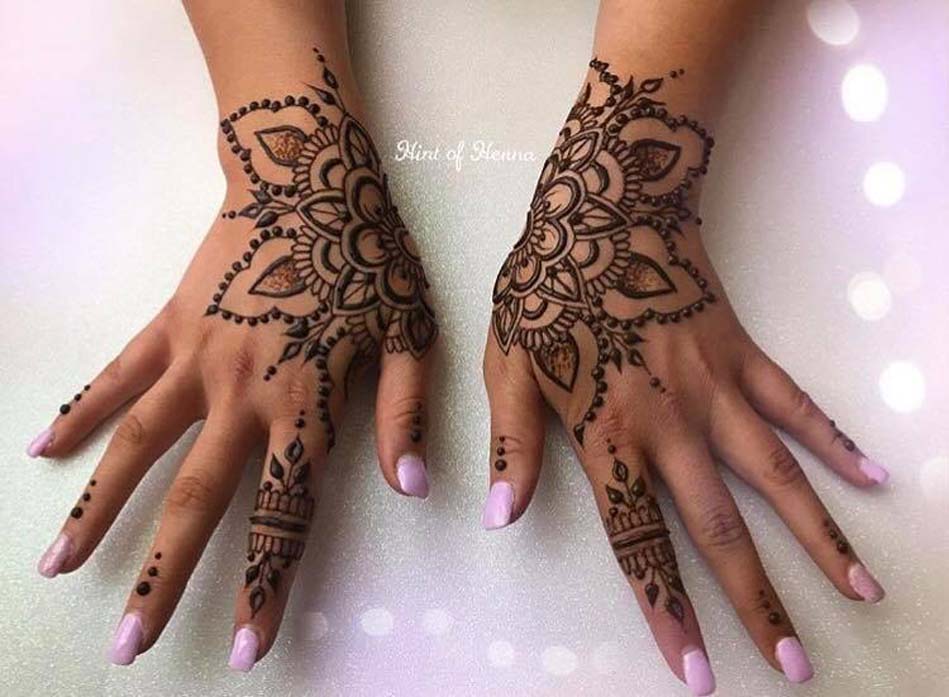 By Brodie Cowburn
For Telisa Gardner, henna is more than just a job, it's a passion.
Ten years ago after a friend returned from an overseas trip, Telisa was inspired by the beauty of henna tattoos. Upon seeing them for the first time herself, Telisa dived right into the world of henna, and there's been no going back.
"A friend of mine had a family wedding over in India, and they all get done up with henna for the wedding, and she brought some of the henna back and practiced on us. That's when I fell in love with it," said Telisa.
"I just kept on doing it and then it turned from a hobby into an addiction, so we started doing craft markets and it built from there."
Henna is a safe, natural, temporary skin dye that is often used for wedding ceremonies or decorative purposes in overseas countries. It is used to create intricate designs on skin, often on hands or feet.
Originally thinking she may work as a traditional tattoo artist, the prospect of working with henna was too appealing for Telisa. She set out to turn her obsession into her career, and opened Hint of Henna, her very own henna business. Hint of Henna operates in the markets of Mornington Peninsula, creating art and delighting customers who choose to try out this special brand of body art for themselves.
"There wasn't a lot of henna on the peninsula, so once I started it just took off. Once it got out there was a henna artist here it just grew and is still going strong today. Craft markets fuelled our henna business so we turned it into a market business, and we've been doing that for the last six years," said Telisa.
"We have a lot of return customers, who we call henna addicts. They start by getting it for a special occasion, then all of a sudden they'll be getting it every fortnight because they don't like their hands looking bare. It becomes part of their personality."
For Telisa, working in the field she is so passionate about is an intensely rewarding experience. Of all her customers she works with and all the artwork she creates, Telisa says the work she does with cancer patients as the most rewarding and fulfilling experience of all.
"I did my first ever henna crown on a customer's head four years ago while she had breast cancer. After that I didn't hear from her and what happened to her has always been in the back of my mind," she said.
"This month, four years later, I saw her again for the first time. There were tears and hugs, to see that she's still here with a luscious head of hair with all of her family, that's why I do it. That's the awesome part about it, the people."
In addition to her work with her regular customers looking to try something different or freshen up their look, Telisa also works with pregnant women. Using their bellies as a canvas, she is able to create larger, more extravagant and detailed designs, often inspired by fairies or fantasy elements.
Hint of Henna is family run, with a focus on giving each customer a warm and positive experience.
"My mum works the craft markets with me, my husband helps if he has the weekends off, and my best friends rotate helping out as well, so I think seeing a family dynamic is important, and it attracts families. It's a family environment, it's a fun environment," said Telisa.
Hint of Henna also works with hair feather extensions, adding a bit of colour and fun to hairdos across the Peninsula. In addition, they have also been working with henna on canvas.
While henna may only be temporary, Telisa's passion for her craft certainly is not.
To get the latest up- to -date news on which markets are hosting Hint of Henna, or to see some of their designs, like their page on Facebook or follow them on Instagram @hintofhenna.