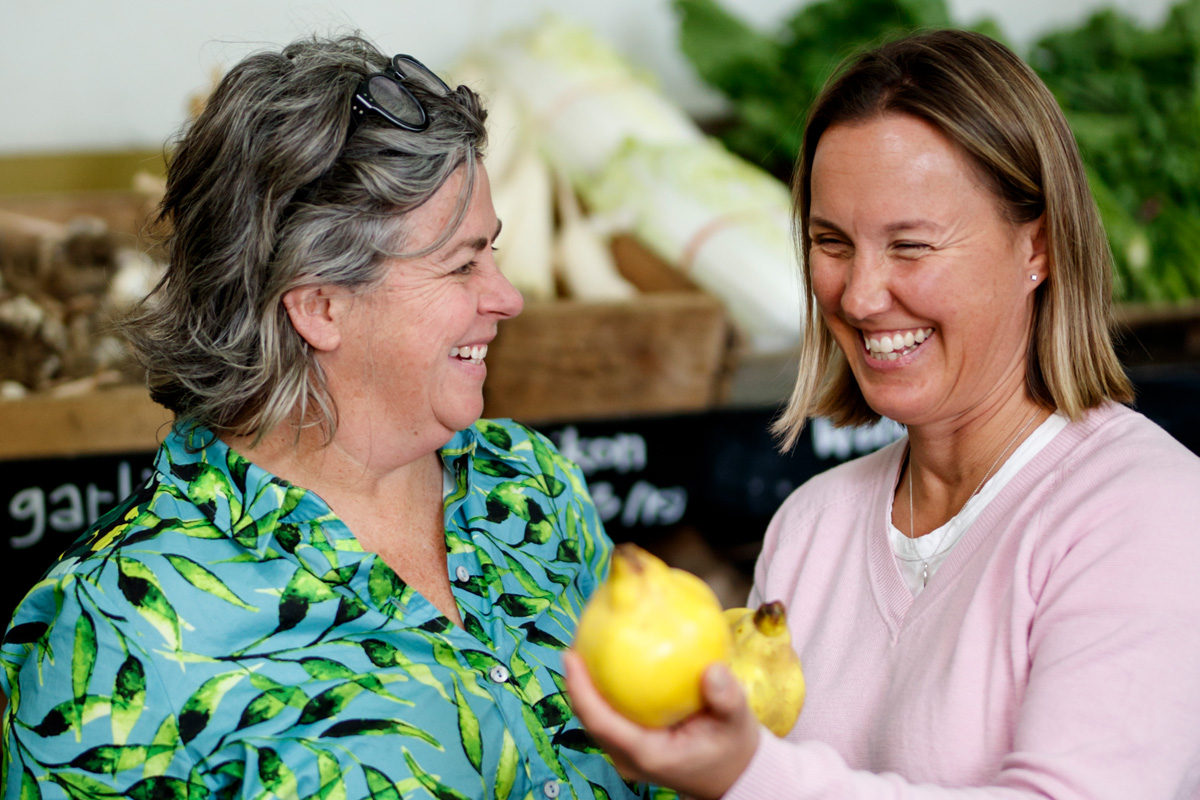 By Georgina Carroll Photos Yanni
The Mornington Peninsula is famous for its beautiful produce and Torello Farm is a family-ran, local business that champions that.
Situated in Dromana, Torello grows fruit and vegetables as well as Belted Galloway beef cattle and Dorset Down lambs at the family owned and run business. Torello Farm is run by three brothers and their wives, inspired by their Italian immigrant grandparents who have a long history of growing and selling produce both in Italy and Australia. Co-owner and director Sophie O'Neil describes it as a "true family affair."
"We bought the property in 2016, cleaned it up and just started farming," Sophie said. Shortly after, in 2017, they opened a farm gate shop and have been growing and evolving their farm and business exponentially ever since.
The name Torello is a nod to the brothers' Italian heritage and their grandparents. "Their dad always grew their own food and was a huge inspiration to the boys growing up. We wanted to acknowledge the family's Italian heritage but also recognise the land the farm is located on." Sophie did some researching, including visiting the Mornington Peninsula Historical Society, where she discovered the property used be referred to as The Bullock Paddock. After that, came a quick search into what 'Bullock' was in Italian and the name Torello was born.
Torello Farm has a huge focus on sustainable farming and has put a lot of effort into getting things right. "We have done a lot of work around regenerating the soils of the farm through regenerative agricultural practices, and we are farming completely organically," said Sophie. Their products also use minimal packaging, including no plastic bags or plastic wrap.
"Torello Farm in many ways is just a really oversized home vegetable garden," Sophie said. This concept is evident when you visit the farm gate shop. From the farmhouse-prepared meals to the boxes of overflowing fresh produce, the shop has a relaxed and homely feel that gets your cooking ideas flowing.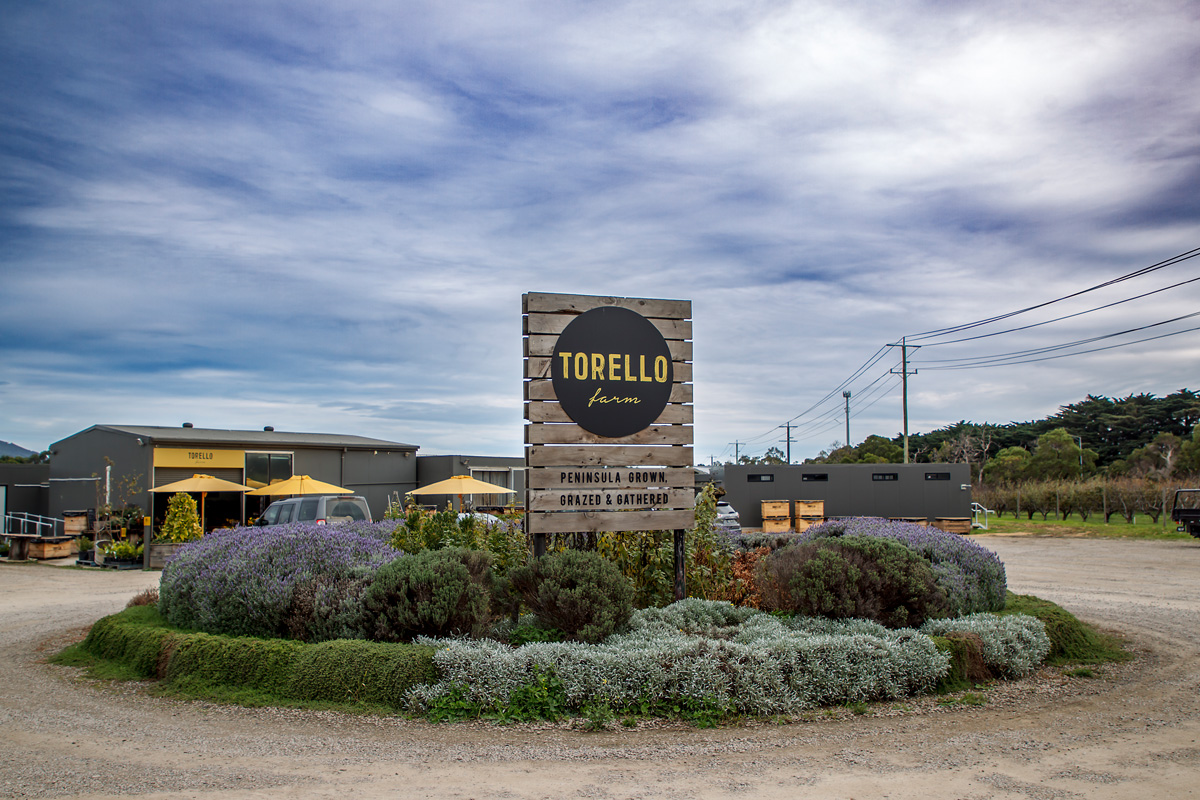 At the Torello farm gate you can purchase their own produce and meat, as well as other local growers' produce and artisan products such as local brands Johnny Ripe, Leontyna extra virgin olive oils, and Mornington Peninsula Pasta Company. "We sell everything we grow, as well as other produce from local farms. We are looking forward to continuing to grow a diverse range of crops on the farm," Sophie said.
The farm gate shop feels fresh and inviting. It encourages the consumption and purchasing of in-season produce in an accessible way. The Torello website includes a library of mouth-watering recipes using seasonal ingredients to give their customers inspiration.
Sophie and the other owners of Torello love the opportunities they get through their farm to collaborate with other local growers. "We are finding that as Torello grows we get approached by more and more locals saying, 'Hey, I have ten acres; what should I grow?' We have been really enjoying that interaction."
Torello Farm is hoping to expand their online presence to reach even more people with their ethos and produce as well as through workshops held onsite at the farm. "Before Covid we were really looking to develop a pretty impressive events program where we would teach people on the farm different skills relating to growing and preparing food," Sophie said.
Another big part of the Torello Farm business is the homemade goods from the farmhouse kitchen which use their and other local producers produce. "We are always trying to come up with new products out of our farmhouse kitchen," Sophie said. Some favourites include lasagna, chilli sauces and other condiments, meat and vegetarian dumplings and braised lamb with cauliflower gratin.
"What's exciting about Torello is that the Mornington Peninsula is made up of a patchwork of small farms, and a lot of them are too small to supply supermarkets and even sometimes too small to attend a farmers' market," Sophie said. "What I love is that it not only provides an outlet for small farms to get a return for their efforts, but also enables local residents and visitors to come somewhere and see a snapshot of what the season looks like on the Mornington Peninsula at any given time."
"We have a saying on the wall that says 'What you see is what the local season has provided; throw away your shopping list and let Mother Nature guide you', and I think that's the really essence of Torello, it's really special."