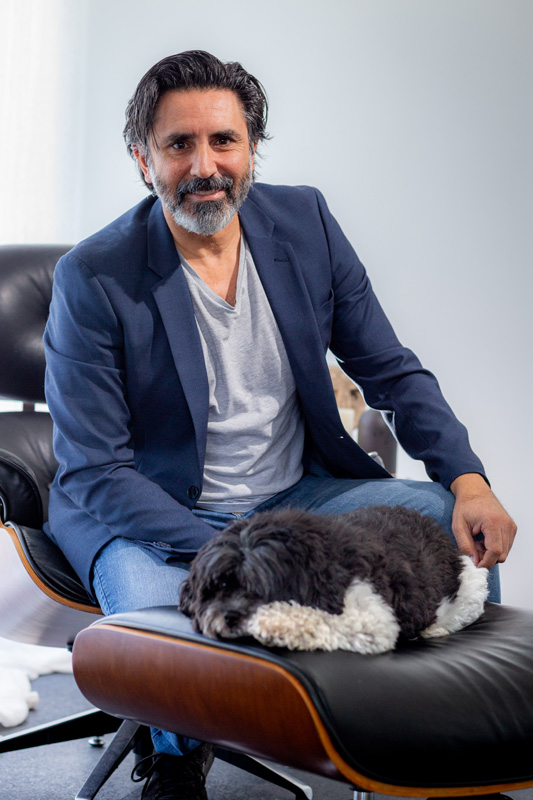 By Andrea Louise Thomas Main photo Gary Sissons
Mornington's Frank Lotito is an award-winning international director, producer and writer for film and television. His career began as an actor and comedian, but show business wasn't what he'd planned. He obtained a bachelor's degree at RMIT in graphic design; his show business career came about because of his quick wit and sense of humour.
When Frank was growing up, he worked in his parents' Italian restaurant in Melbourne. As maitre d' he was forever making customers laugh with his wisecracks and improvisational humour. It caught the attention of a theatre producer visiting the restaurant.
This producer cast Frank in his first acting role as the son in Moliere's The Miser. He was about to go on, quaking with stage fright, when a fire broke out in the theatre. In his 17th century costume, he put out the fire and they restarted the show.
He was dubbed by the newspaper 'local hero and standout performance'.
His next theatre role was in The Wedding, which was so popular it ran for six years and toured nationally. At the same time, Frank was getting roles in television (Neighbours, Stingers, Blue Healers, The Secret Life of Us, Thank God You're Here). Though he found success as an actor, what was going on behind the camera really intrigued him. A seed was sown.
Comedy came next. Frank wrote a one man show called It's All Italiano to Me. It was a hit and he spent the following six years doing stand-up comedy. All the while, he was working in film and television in the background. In 2011 he took on his first feature film role starring in the hilarious Australian film, Big Momma's Boy, which he also wrote and produced.
Being an actor first gave Frank good insight into how to handle actors as a director. Frank was chuffed when American actor,
Jason Lee, (Alvin and the Chipmunks, Enemy of the State) told him, "Thank you for this experience. You really know how to work with actors."
Frank loves working with actors. "An actor always brings something unexpected and can often make the role even better than what's on the page. Sometimes the actor can say more with just a look," he says.
Directing is Frank's favourite role. "The director is the conductor of the orchestra. He has the most creative role because he's on board from start to finish and the story continues to evolve until he signs off on the final edit," he says.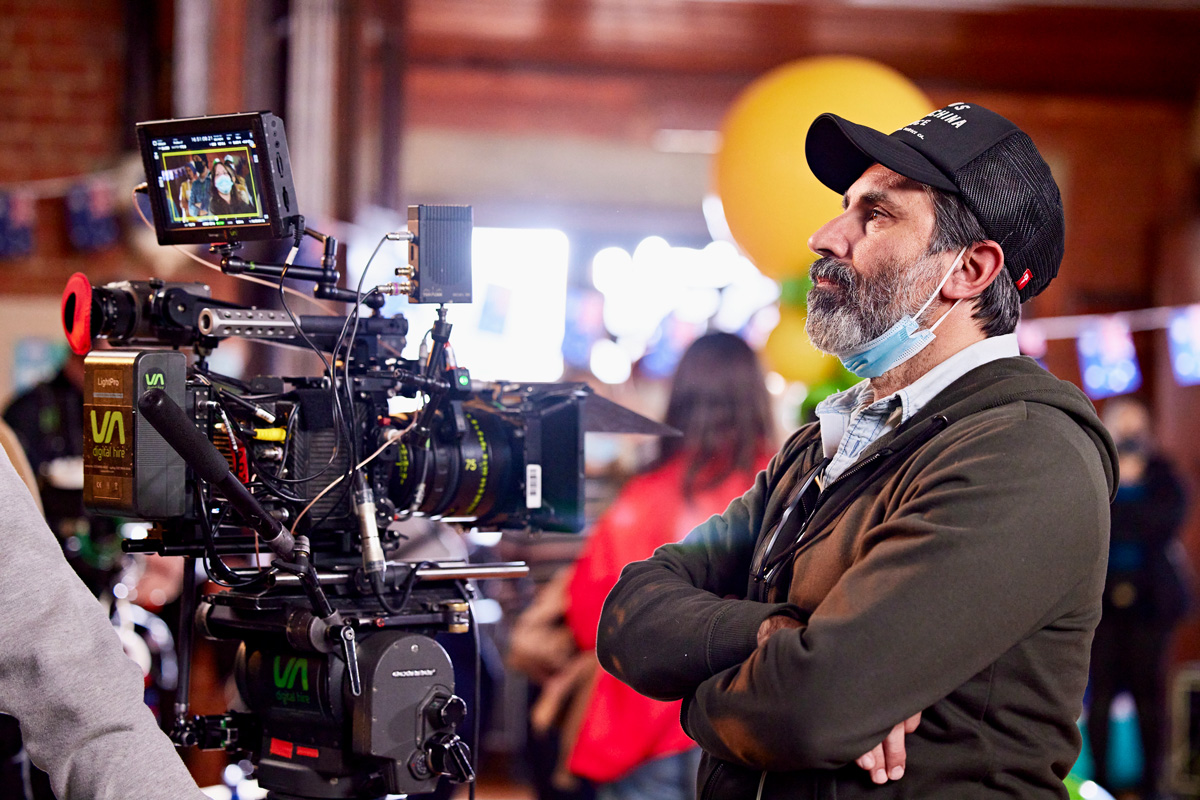 The 2015 feature film Growing Up Smith was Frank's directorial debut. It took three years to complete. He loved that the story was set in 1979, that he had a chance to work with A-list actors, and that he had the opportunity to guide a child actor through his first role.
Of all the people he's worked with, his favourite is his business partner, Joe Accurso, whom he describes as intelligent, funny and encouraging. They've been working together since 2006. Joe got Frank into film in 2011 with Big Momma's Boy.
Frank spent six years living in Los Angeles working in the film industry during which time he produced three movies. He came back to Australia to shoot a film on the Mornington Peninsula, but then Covid hit. Frank said it ruined his career. He couldn't get back into the United States because visa and green card rules had changed.
It's hard enough getting film and television work in Australia at the best of times, but Covid dried up the industry. Then lockdowns shut it down completely. Fortunately, it's all up and running again now. Frank has just finished directing the third instalment in
The Wog Boy film series, Wog Boys Forever.
Now he's writing a screenplay for The Dons based on an Australian book of the same name written by Archie Fusillo. It's a coming-of-age story about a sixteen-year-old Italian boy who has to share his bedroom with his grandfather. He's torn between familial duty and the girl he loves.
Frank is known amongst his peers as 'The Fixer' because he has an uncanny knack of knowing how to correct a storyline and iron out a screenplay that isn't working. In some ways, it's unsurprising because for his whole career, Frank has been creating and telling stories. Storytelling is in his bones and he absolutely loves it.