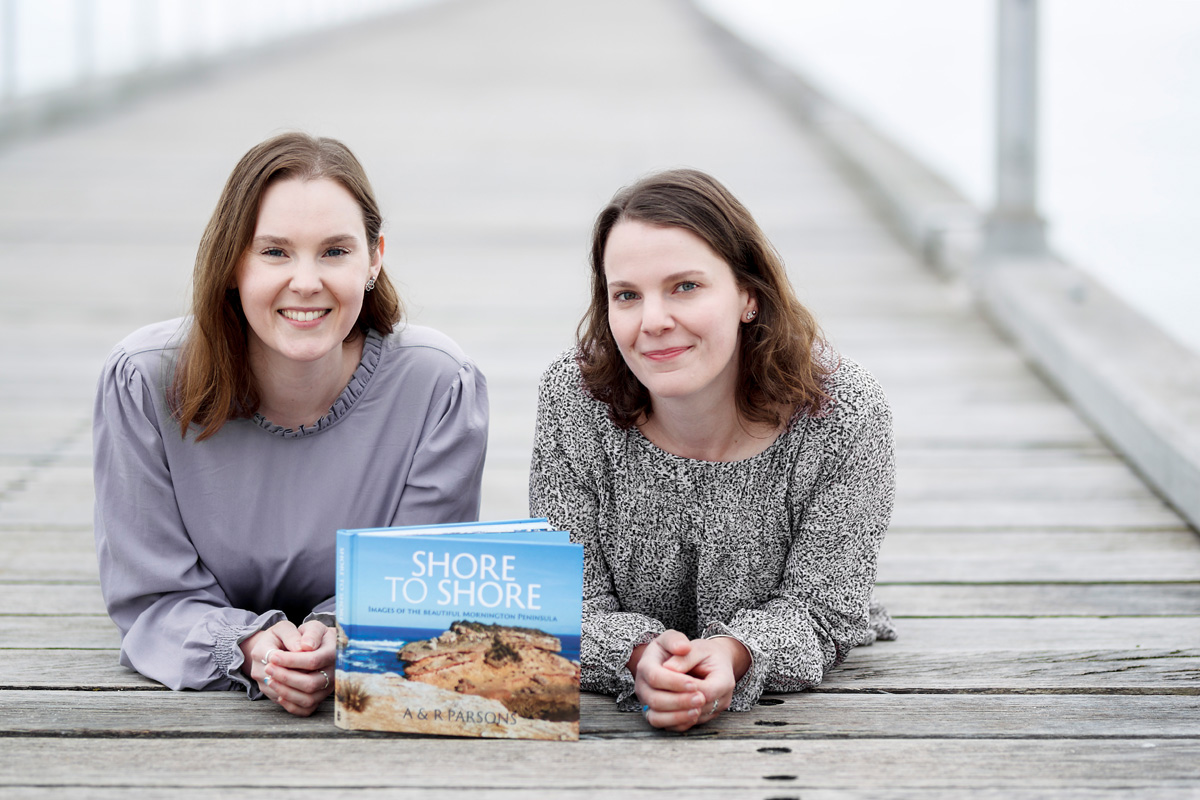 By Joe Novella Photos Yanni & supplied
Rosebud sisters Alana and Rachel Parsons are peninsula through and through, having lived in the area all their lives. A lifetime spent on the peninsula has given them a deep appreciation of the natural beauty of the area, and inspired them to capture it in picture-book form, "Shore to Shore – Images of the beautiful Mornington Peninsula", to share with the rest of the world.
The book is a labour of love for the Parsons sisters, having taken years to go from idea to finished product. "We actually got the idea from our mum," said Alana. "We love the outdoors and we love all the walks on the peninsula. We were taking photos on our walks, which started to pile up, and then Mum said we should do a photography book of the peninsula. She planted the seed."
The sisters developed their love of photography during trips overseas. "We travelled together all over Europe and North America," Rachel said, "taking photos most of the time, and some of them turned out ok. We never really thought about using our photos as anything other than capturing memories until Mum encouraged us to think about taking our photography more seriously."
For most people, the idea of producing a book of photography would be too much to consider, especially without the backing of a large publishing house. But not for Alana and Rachel. "We just got out and did it," said Rachel. "We walked all the peninsula trails taking hundreds of photos, sifting through them and keeping our favourite ones. We didn't have any special equipment like telescopic lenses and fancy editing software; we just had a regular camera and computer, and that's about it."
"The settings are so beautiful that you don't need filters and fancy lenses," Alana chimed in. "We wanted to capture all aspects of the peninsula, all the unique ecosystems from the Briar's bushland to the white sands of Balnarring, to the mud mangroves at Hastings, the cliffs of Mornington and everything in-between, and we wanted to capture it in the different seasons, in different light conditions."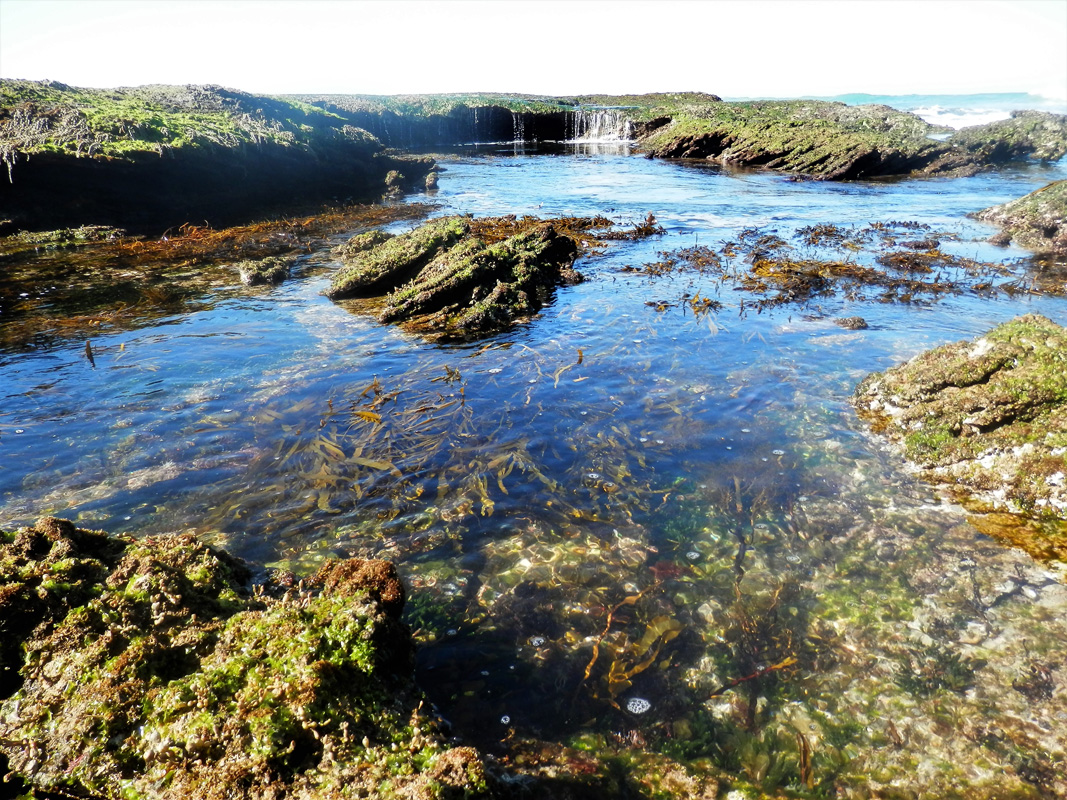 Apart from the cold and wet, and wildlife hazards such as snakes, the sisters had to face the challenge of Covid-19 which put a halt to their photo-taking expeditions and significantly delayed the production of the book. The other big challenge was getting the photos they had taken into book form and published.
"We couldn't do it by ourselves," continued Alana. "Once we had all the photos sorted, we approached BAS publishing, a local publisher. They partnered with us on our book project and worked with us on all the editing and design aspects of the book. And when everything was ready, they had it printed. Before we knew it, we had copies in our hands. We are really happy with the end result; the book looks fantastic, filled with all our photos in full colour."
According to Alana and Rachel, one of the joys of the whole process of producing the book was capturing their favourite spots in pictures. "I love Point Nepean National Park," said Alana, "as it has an interesting coastline to walk. I also love Arthurs Seat for its spectacular bay views and Mills Beach with its stunning golden sands."
"For me," Rachel said, "my favourites are Bushranger's Bay, as it's secluded, rugged and only accessible on foot, Greens Bush as it has great walks through the national park, and Mornington because it has good shopping and beautiful beaches. And a secret gem not many people know about would be Cairns Bay at Flinders, which has a walk along dramatic cliffs with stunning views over Bass Strait."
Now that the book is published and available in bookstores, the sisters can reflect on their achievement. "We've always loved and been proud of our home here on the peninsula," said Rachel.
"It's been a big part of us ever since we were kids when our parents would take us for picnics up to Arthurs Seat or for a swim down at McCrae. And even though we've seen a lot of beautiful places on our travels, the peninsula, our own backyard, is still one of the most beautiful."
"We're really proud of the book," added Alana. "We're not famous authors or people with big budgets; we're locals with a passion. We're not looking to make a squillion dollars; we just want to share our beautiful home with the rest of Australia and capture it for the generations to come after us. And even though the whole process was challenging, we really feel like we've achieved something."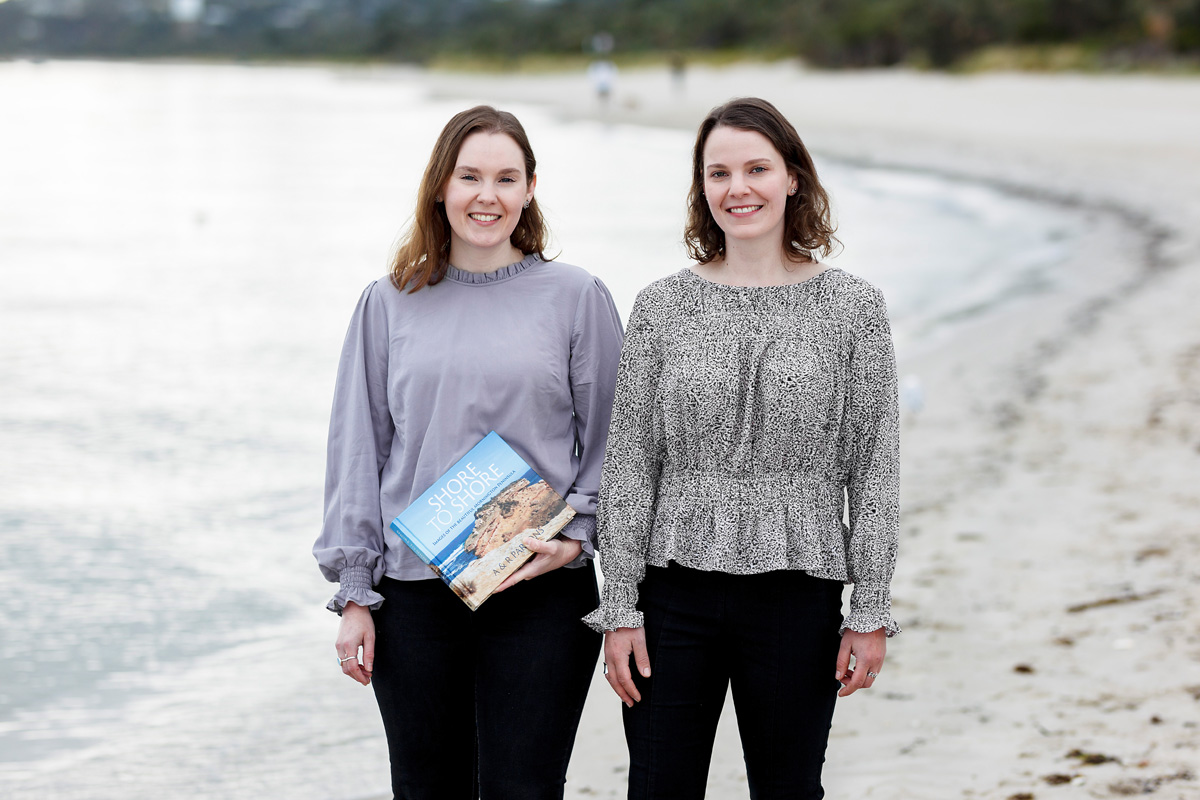 And for those readers contemplating a photo-book project but not sure whether they are capable, the sisters have this advice. "Just give it a try, don't be afraid to ask publishers about what you want to do, and enjoy the photo taking process. In our case, getting out and seeing the whole peninsula, looking back on the photos afterwards, and then seeing them in a finished book has been wonderful."
You can purchase the book at Farrells Mornington, Rosebud Newsagency and Dromana Information Centre or at booktopia.com.au