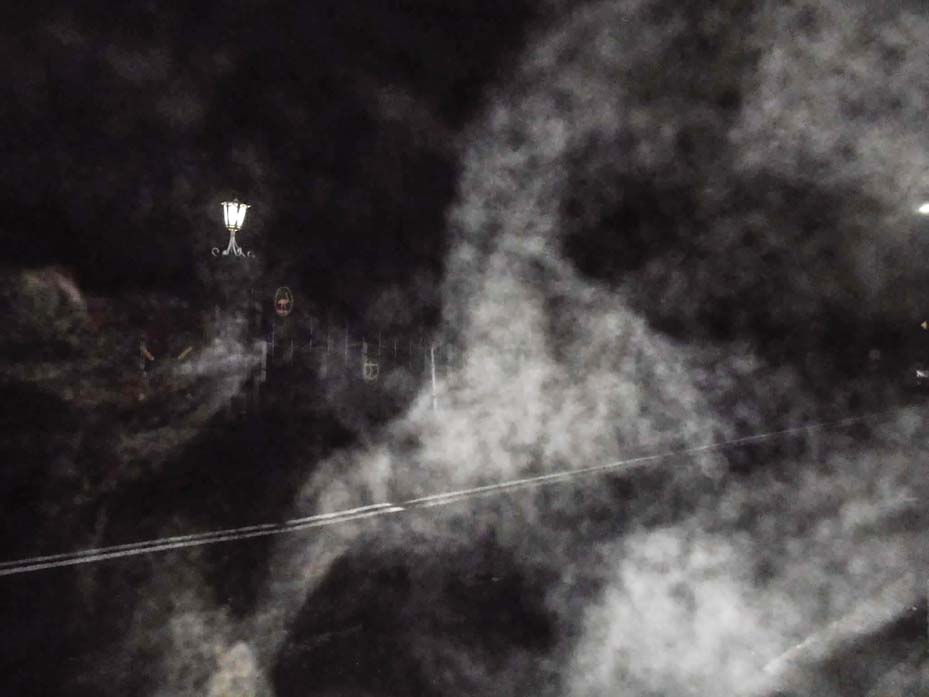 A love of history and fascination with the paranormal has turned out to be a marvellous combination for two Crib Point women who came up with the idea for hugely successful WesternPort Historical Ghost Tours 12 months ago.
Celeste De Vis and Charmian Dainton simply love history and, after moving down to the area several years ago, were intrigued when they looked into the rich history of their township.
"We have genuine passion to share the local history of this beautiful little village with locals and the wider community," said Celeste. "Crib Point is a jewel on the Western Port Bay."
For Charmian, who has always lived on the Peninsula, moving down to Crib Point seven years ago reignited her curiosity for researching history.
"When I moved here, I could see it was very rich in history with a lot of old buildings and interesting stories. As Celeste and I have been friends for 20 years, we both started researching the old township of Crib Point, spending six months going through newspaper articles on Trove and contacting the historical society," said Charmian, who shares her friend's love for the paranormal.
"We discovered that murders took place in the 1980s and the bodies were hidden in the beach reserve for over two years before they were discovered. One of the bodies was a young girl whose name was Michelle Marshall. During the walking tour, all the participants have an EMF (electromagnetic frequency) reader which picks up on electronic and spiritual interference. Our medium Petrina Banks walks with us and makes contact with the spirit. She passes messages on to individual people, both from the spirits in our area and also their own friend or relative who has decided to come through," said Celeste.
Charmian has a particular interest in events around HMAS Cerberus as it has a checkered history.
"At one point I talk about the arrest and charge of serial killer, Derek Percy, who was arrested in 1969 on the grounds of Cerberus where he worked on the watch tower. Percy was linked to the deaths of nine children, including the 1977 disappearance of Linda Stillwell. He was convicted of the abduction, torture and murder of 12-year-old Yvonne Tuohy, who was snatched from a beach at our WesternPort Bay in July 1969. He was found to be criminally insane and jailed indefinitely."
Western Port Ghost Tours begins at the Arthur Peterson Reserve, opposite the Crib Point Post Office. There is a sense of excitement and anticipation amongst the perspective ghost hunters, as they all chat nervously about what they are about to see. Host Charmian and psychic medium Petrina give a brief description of the early settlers and where the group is going as many start taking photos on their phones.
"Many people capture orbs and energy shapes on their phones from quite early on in the tour, as we continue onto the railway line which has a lot of history. It has been there since the late 1800s and we often have a young lady that pops up quite often. People feel her tapping them a lot and we are not sure exactly how she fits in here but Arthur Peterson Reserve used to be the community meeting place for carnivals and social activities," explained Celeste.
Charmian has investigated the history of the line and tells of a tragic story of the little girl who fell under the train many years ago, but no one is sure if this is the same young spirit.
"We then walk on to the original front gates of Cerberus which history tells us were taken from a police station down at Sandy Point and erected in 1912. We then deliver quite a bit of information about the base, when it was built, how long it took and where the workers came from. And of course the sensational story of the murderer, Derek Percy, who was arrested at the watchtower only hours after he committed his final murder, "said Charmian.
Armed with lanterns and EMF, participants have the chance to step back in time with this informative and fun tour. Medium Petrina helps connect to the spirits while Charmian and Celeste set the backdrop with some fascinating historical facts about the township.
"We have a rich understanding of the history of our town and a great love of the paranormal, so decided to undertake workshops. We went to many ghost investigations through the paranormal society, to understand how to use the paranormal equipment. Each participant has an EMF reader and they are distributed just before we get to a hot sport in one of the oldest parts of the village.   We've had a 99.9 per cent rate where the reader goes off, which means the electromagnetic frequency has picked up a spirit trying to make contact, "said Charmian.
The tour concludes at the Olde School House, where guests share a supper, get to debrief and even see a mini ghost investigation in the hall.
"The walk takes about an hour and a half depending on how much information we give out, and it is perfect that we end at the historical school house which turns 100 this year. In the old school house an old school teacher called Nellie has communicated with Petrina about her working role there. She came across to Petrina as a woman born before her time, and highly independent. We also had a sick child who attached herself to a participant and the EMF reader continually beeped during the entire walk. It turned out it was a child who went to that school and was very sick. At the old school house we share supper, and everybody gets to share their photos and experiences."
For information on Western Port Historical Ghost Tours,
Phone 0417 551 158 or 0419 249 727.