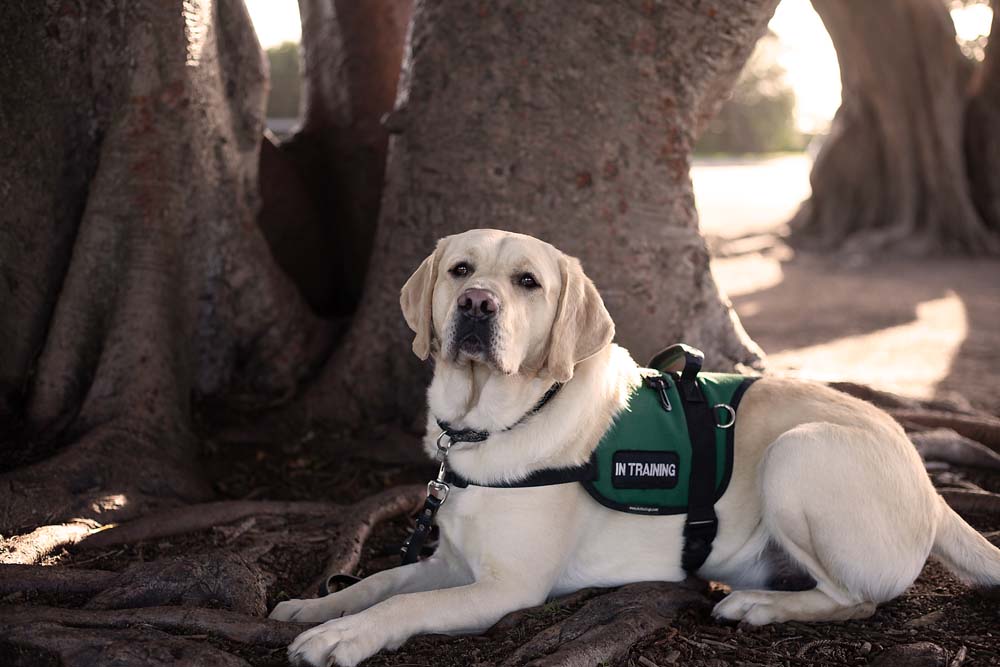 By Brodie Cowburn
It's well established that dogs are a man's best friend, but for some, they act as much more than just a best mate. Katie Hunter is training dogs on the peninsula to change lives.
Katie was working as a guide dog trainer, observing every day the positive effects that canine companions can have on those in need. Having witnessed the changes that dogs can have on the lives of others, Katie decided to take on a new career path and work on making these animals more accessible for people with a wide range of disabilities. In 2012 she took the step of founding a charity, Dogs for Kids with Disabilities.
"Dogs for Kids with Disabilities, or DKD for short, has been around since 2012, and the idea was formed about 18 months before that. What DKD does is it raises and trains dogs to go on to become therapy dogs and assistance dogs for children with a variety of disabilities," said Katie.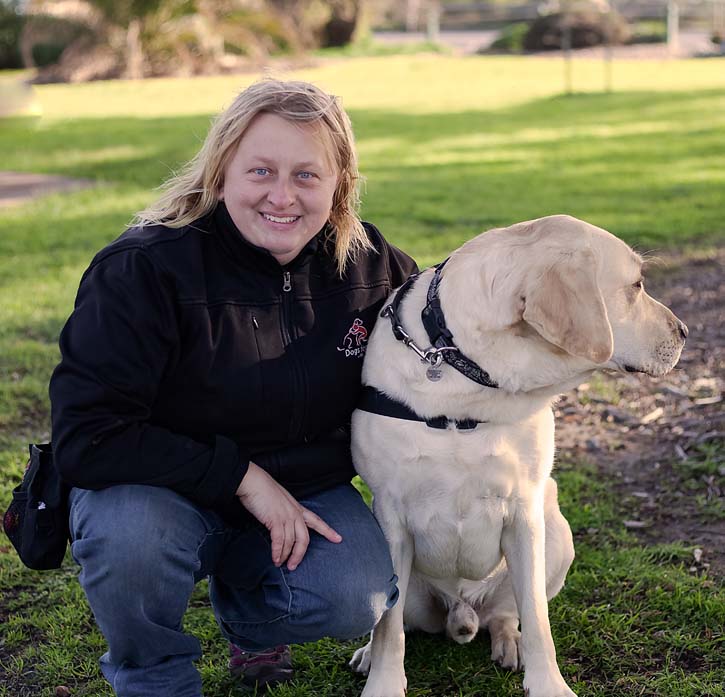 "It's for any child with a disability. Our clients could be diagnosed with autism spectrum disorder, we have children that are physically disabled, intellectually disabled, and we have children that have rare genetic conditions that aren't diagnosed. It could be a multitude of things; it could even be multiple disabilities, because often if you have one diagnosis you can have a couple."
When working as a guide dog trainer, Katie couldn't help but think about the effects that the animals she was working with could have on people with a diverse range of disabilities. From experiences with other families through her work and from her personal experiences with disabilities in her own family, Katie knew that it was vital to bring these assistance dogs into the lives of others.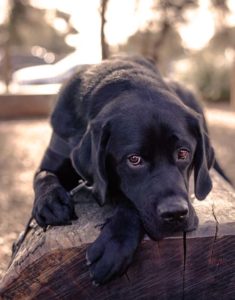 "My background has been as a guide dog trainer, and I also have links with disabilities through my family. I've had cousins with disabilities and I've seen the power that a dog can have in a family setting through difficult times. I've seen how much a dog can motivate someone to continue fighting on," Katie said.
"When I was working for 'Guide Dogs' I was able to work with some families and place some dogs out that didn't quite make the grade as guide dogs. My first exposure with them was seeing a family go for a walk with their dog without having to hold their child's hand in fear of them running away. After seeing that, it made me want to do more and really change lives of these kids.
"For kids it can help them to build a bridge to the outside world they may have struggled to reach. It can help them to build friendships. It helps them to make life a little bit easier; there's the unconditional love and companionship that a dog provides to a child, and that's why it all started. It's there to change lives, make a difference, and make lives better for kids who are struggling."
"Over the last few years we've had 65 families receive a dog from DKD. At the moment we have 26 dogs being developed to be placed with families, they range in age from about four months to two years of age. We place out on average eight dogs a year, depending on how long they take to train. Many clients have told us they change their lives. We've had families tell us they couldn't even go for a walk to pick up some milk without the addition of an assistance dog in their families. It reduces the anxiety of children, improves their engagement with others, and makes life more enjoyable for all family members," Katie said.
Dogs for Kids with Disabilities is kept up and running by a dedicated team of volunteers, who are based in the Frankston and Mornington Peninsula area. Some of the volunteer roles within the organisation include the trainers themselves, who donate their time to help the puppies get up to a standard where they can start their lives as assistance dogs.
"We're a very small charity, we have a volunteer board of directors who make the decisions, and we've got volunteers involved who raise our puppies for the first two years before they enter into formal training. We also rely on volunteers to help us with fundraising, events and marketing. Times are tough for charities; it's small but it's personalised," Katie said.
"All of our volunteers are from the local community, and we place our dogs all across Victoria. We have working dogs all the way down the peninsula, out towards Gippsland, up towards Echuca, and even towards Warrnambool and Geelong. Our volunteer trainers are generally from the peninsula and Frankston areas, we have everything we need down here to give the puppy an experience it needs to become an assistance dog in the future."
Donations to Dogs for Kids with Disabilities to keep their hard work going can be made via their website, and Katie says that all support, no matter how big or small is greatly appreciated.
"We're all about offering a family service and getting to know our clients so we can make a difference. You need to get to know these families and their needs to help them through adding a dog into the household and getting out into the community with a dog by their side," she said.
"It costs between $30,000 and $50,000 to train one dog to assistance or companion standard. It's a two year process and we need to raise money to get those dogs out there. Every donation helps; it doesn't matter what the amount is. The price of a coffee a month would help change the future for this charity, it would be huge for us."
---
Visit dkd.org.au to donate and find out more information, or get in contact with Dogs for Kids with Disabilities by looking up their Facebook page.