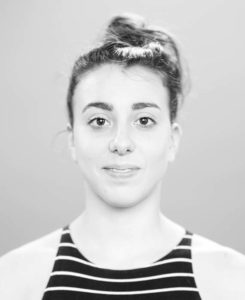 Cecilia Martin grew up as an only child, and with Spanish as her first language, she was communicating with her friends through movement before she could communicate verbally. Surrounded by sport, music and art growing up she found a passion for circus early on. This year CC, as she is known at Circa HQ, joined the Contemporary Circus, and is co-creator of the new show Humans, showing at Frankston Arts Centre on Wednesday August 22. Peninsula Essence talks to CC about running away and joining the circus.
How did you decide that you wanted to be a circus performer?
When I was a kid my mum pushed me to do lots of different things. In the school holidays she would send me to something different to learn or try and one of them was the circus. I loved it from the start and continued doing circus training from the time I was eight, all the way to the end of year 12. There is actually a big culture of kid's circus in Australia so it was easy to find. After that I went to the National Institute of Circus Arts (NICA) in Melbourne and now have my first gig at Circa.
What do you specialise in with your performing?
I have been developing myself as an aerialist for the past few years but I specialise in dance trapeze and Washington trapeze, as well as performing group acrobatics.

How did the job at Circa come about?
I joined the company about a year and a half ago and went straight to creation, and then first performed at the Sydney Festival in 2017. Getting the job with Circa came about when I was living in Melbourne and trying to see what was out there for myself after my course. I got in touch with them and they had an ensemble member leaving so it was perfect timing.
Is the circus industry big in Australia?
It's a growing industry and growing rapidly in Australia which is great.  Circa is a big company which offers longer contracts but there is also a bunch of smaller independent companies, so every year there are more and more jobs which is amazing. The industry is much larger world-wide and there are lots of jobs in Canada and Europe but we are definitely taking off here.

What is the show Humans about and how did it evolve?
The show was conceived by Yaron Lifschitz, artistic director and CEO Circa and we worked with him to create the show.  It's a collaborative process. The ideas come from him and stimulate us to create the work.  The show is about what it is to be human and my role in the show is an acrobat and trapeze which is one of my specialties. Most of the show is on the ground with bodies climbing on each other and we have a cast of 10.
What do you like about this show?
I really love this show; there is something tribal in its essence and the way the movement is so connected within all of us.  The things we try and do on stage is about feeling your inner energy and how that connects with other people. We call it a groove, feeling people's energy and connecting with others. There are elements that are choreographed but also elements of improvisation. Ten acrobats on stage take you on a journey of what it means to be human and of how our bodies, our connections and our aspirations all form part of who we are.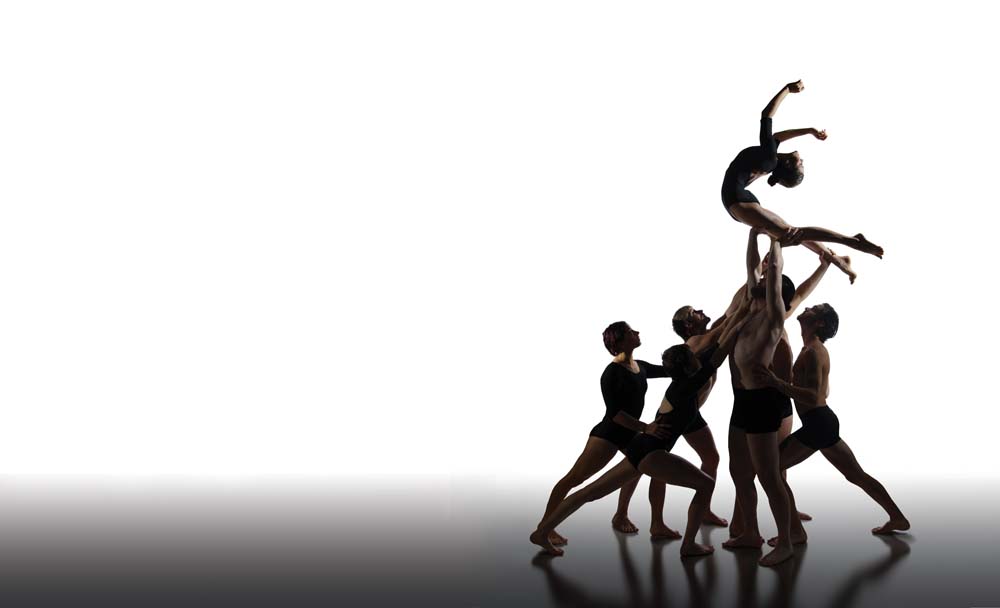 Humans, created by Yaron Lifschitz and the Circa Ensemble, explores  the physical limits of their bodies as they are pushed to the extreme; they question how much we can take as humans. How much weight can we carry? Who can we trust to support our load? They lead us to reflect on our lives, our loved ones, the burdens we carry and the physical and emotional strength it takes to overcome them. Created by Yaron Lifschitz, the stage is stripped bare as the vulnerability of a team of highly skilled acrobats is exposed. With incredible strength and integrity they connect each moment seamlessly with the next in a thrilling and heart-stopping performance. Glimpse their humanity as they as they find redemptive power in strength and celebrate what it means to be fiercely human.
---
Humans is showing at the Frankston Arts Centre
on Wednesday 22nd August 2018 at 8pm.
artscentre.frankston.vic.gov.au