By MELISSA WALSH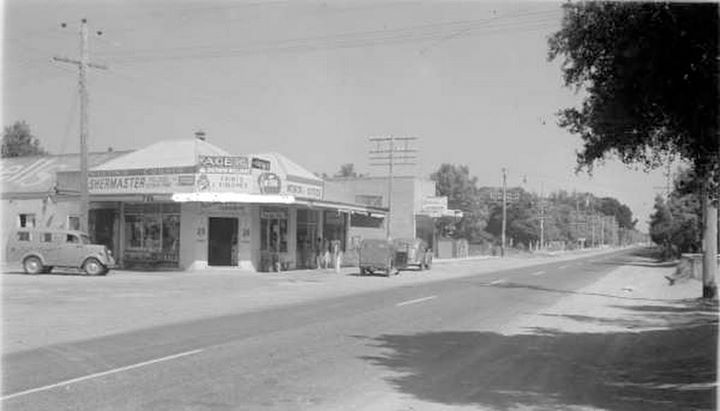 This year the Corner Café turns 10 but its history dates back more than 90 years.
With the Corner Café celebrating a decade of business, owner Tracey decided to put out the call to locals and historians alike to find out more information on the infamous building, once known as Martin's Corner.
It was circa 1920 when it is thought that E. Martin originally built the shop on the west corner of Boneo Rd, which would become known as Martin's Corner. From Boneo Rd west almost to the Chinamans Creek channel cut by Ned Williams of "Eastbourne" was crown allotment 13, section A, Wannaeue. This was divided into 13A of 123 acres and 13B of 5 acres at Martins Corner. David and William Cairns bought 13AB of 128 acres in about 1906 from the Marks Estate. They were sons of Alexander Cairns and Janet, nee Dalgleish. Before they bought the land it had been quarried for lime, probably for 68 years. Edward Hobson had probably built a lime kiln near Marks Avenue as soon as he moved from the Kangerong run to the Tootgarook run in 1838. As Marks, granted 13B but later owner of the whole 128 acres, retained possession until the Cairns brothers bought it, the land was mainly leased to those burning lime. James Patterson, later a pioneer near Patterson's Rd may have been there from 1852 to 1864 and around 1900, Ford, John Cain and George Hill were some exploiting the lime.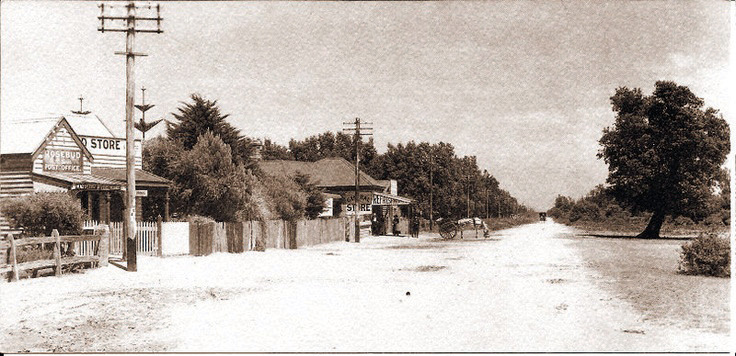 Either the lime ran out or demand for it fell. Mick Dark was working for the Shire of Flinders and constructing roads on the Mirriam Estate when he dug up a lime quarrier's crowbar, very different from the modern version, much shorter and heavier. The late Ray Cairns said that not much farming was done on 13AB, except for the Wong Shing market garden near Chinamans Creek.I have not investigated the subdivision of Eleanora Davie Cairns' property but it is likely that the 5 acre 13B was sold to E.Martin (and perhaps others) in 1920. This allotment had a frontage of 1090.5 links to Boneo Rd and 532 to Pt Nepean Rd (218 and 106 metres.)
As a clever Corner Store customer, you'll be able to tell your friends why Marks Avenue and Dalgleish Avenue got their names. Martin's Corner is the reason that Boneo never had a shop. Its residents could get all their needs at Martin's corner, combining a spot of shopping with a visit to the beach at what was still called The Rosebud despite all the visible parts of the schooner having been removed in the 1890's.Mrs Coburn from Dromana West (later McCrae) was a favourite customer at Martin's Corner.
David Cairns left his homestead, Eleanora, to the Alfred Hospital as a retreat for its nurses and it became part of the Rosebud Hospital.