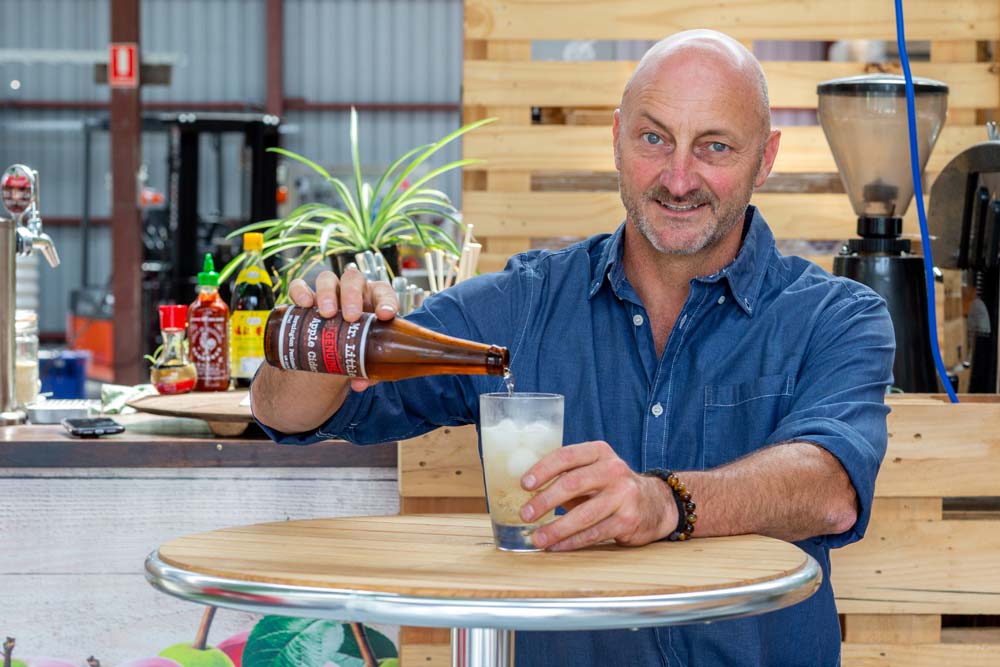 By Melissa Walsh Photos Garry Sissons
Matt Little has been making great cider since 2014 when the former sommelier and his friend, Mal Stewart, got together to create the first batch in Mal's coolstore in Drouin. From that day, Mr Little Cider was born from the simple desire to drink really good cider made from the wonderful apples that are in abundance on the peninsula.
"I had an extensive background in restaurants and especially as a long standing sommelier working both in Australia and Europe," said Matt, from his newly opened business, Mr Little Cider in Dromana. "I have always loved great quality wines, artisanal beers, spirits and ciders. There was an abundance of commercially produced ciders of dubious quality but not a lot of ciders of high quality, and of the quality I wanted to drink."
With extensive experience in the wine industry, Matt understood the tenets of good wine making and put that to use with his own cider.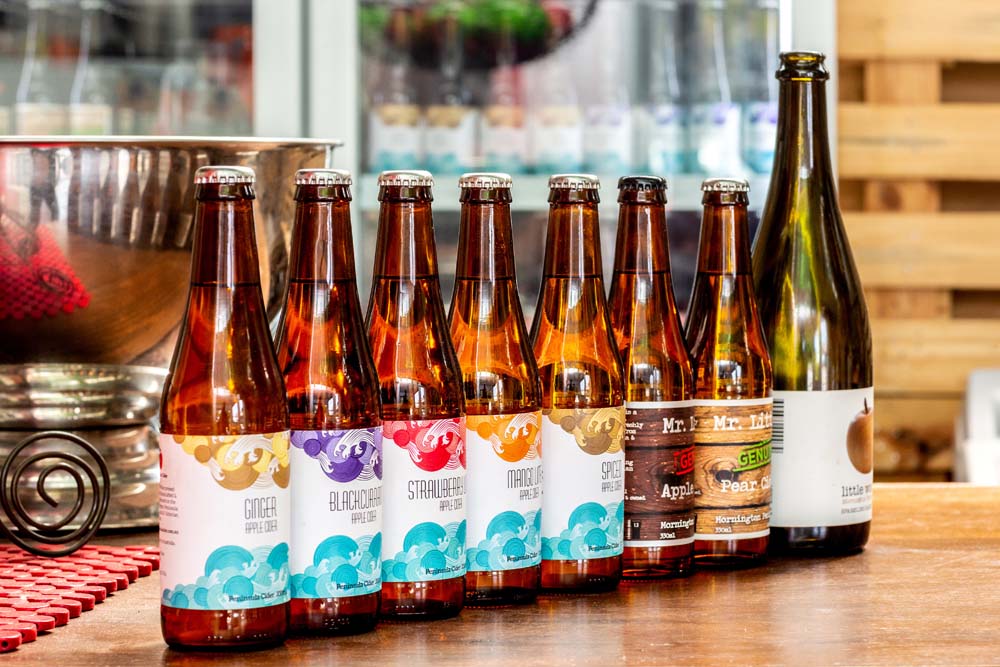 "I knew it would be all about high quality fruit, good handling, minimal interference and minimal processing," said Matt about creating 'genuine' cider made the way he wanted to drink it. "The result is pure, natural, refreshing and of course delicious."
The next test for the budding cider maker was to see what others thought of the product so it was entered it into The Australian Cider Awards.
"Lo and behold I was awarded a bronze medal," said Matt, thrilled at the professional feedback of the judges. "That inspired and motivated me to continue on the journey."
Within the next year, Matt was making a pear cider and a few years later quit his day job to start his own cider cellar door and café.
"It was 2017 when Mal and I started looking for a suitable site for our cider and, in January last year, we found the perfect place in Dromana," said Matt. "We opened the cellar door in October and it is moving ahead in leaps and bounds."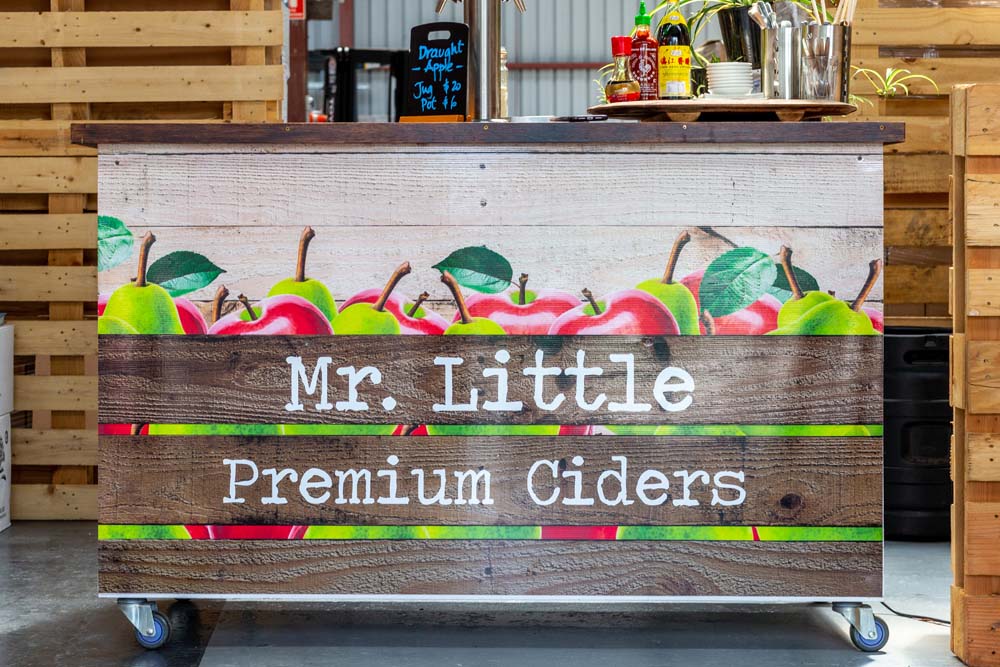 These days, Mr Little Cider has its original apple cider as well as pear, and a new range of ciders with strawberry and lime, ginger apple, blackcurrant, mango and lime, spiced apple, and little woody aged oak cider.
"At Mr Little Cider we select only local Australian fresh apples, crush them to extract their precious juice, filter and then ferment the juice. Later we press more fresh ripened apples and then carefully blend them to the fermented apple juice. This creates a deliciously fresh apple flavoured and aromatic cider with a hint of sweetness and crisp acidity," said Matt. "We then bottle the blend and try a few, and then try a few more, and if it is good enough for our lofty standards we will then, and only then, put our name on it."
---
Mr Little Cider is at 20 Brasser Ave, Dromana
Phone 0407 446 607