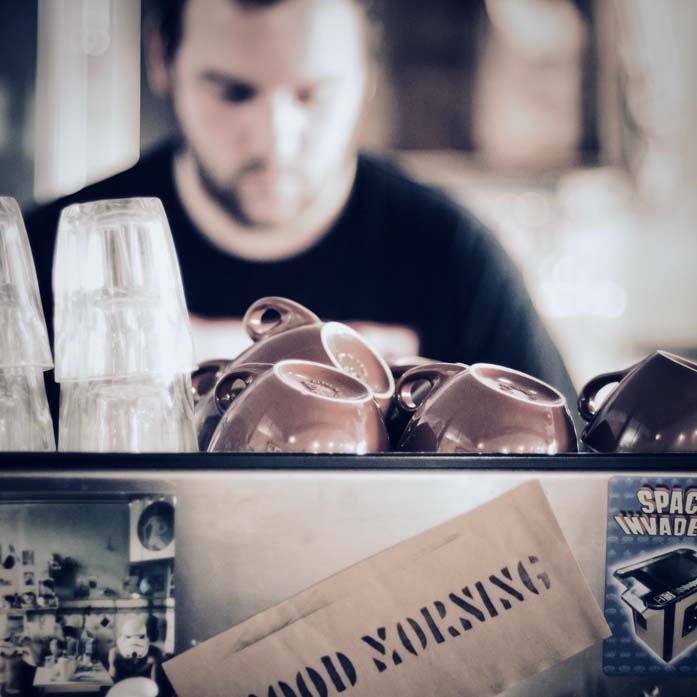 John Filiopoulos has a passion for food and people, and so it's no wonder the hospitality industry is where he has spent the bulk of his career. The owner of Pier Street Kitchen says there is a fair amount of "foodie lust" associated with the café that prides itself on fresh ingredients and a cool, relaxed vibe.
"Pier Street Kitchen is a cafe that offers breakfast and lunch with a Middle Eastern/Mediterranean influence, and we are fully licensed," said John from the café.
"We pride ourselves on being the perfect neighbourhood establishment, full of friendly people and good vibes. We are a reliable spot to enjoy breakfast, brunch or lunch and on occasion, and our menu is influenced by healthy, simple flavours from the Mediterranean and the Middle East. The chef chooses most of the items seasonally and as local as possible. Nearly everything is made in-house and we are very passionate about this."
Seven years ago John, and then business partner Dee, started the business with a view to creating a relaxed café atmosphere with unique flavours and great wines. Nowadays, John has taken over the business himself, changed the name to Pier Street Kitchen, and continues with the original vision for both locals and visitors to enjoy.
"I moved down here around 2007 after working in the city for many years," said John, who loves the peninsula and living at Red Hill. "Once you have been here you never want to leave. It is such a great lifestyle and community."
John has worked in restaurants and retail throughout Melbourne and the CBD, owning his own café in Toorak and managing a variety of restaurants throughout the city.
"When I got down here I worked at Ten Minutes by Tractor for a while then started the business here," said John of the business that has maintained the same quality and taste since it began.
"We always try to do different dishes as well as the basic, everyday items like basic bacon and eggs, burgers or pasta. Our well known dishes include Shakshouka, a baked Middle Eastern salsa with spinach, chevre, and two poached eggs and served with house pita," said John. "We also have a pumpkin and potato smash which is very popular, house-made dips with hafla spiced pita, smoked salmon cucumber, baby beetroots, red sorrel, broad beans, peas, blackberries and a pomegranate dressing, falafel on humus, chop chop salad, and a house made pita topped with olive oil and za'atar spice."
At Pier Street Kitchen, you can also try the pork sliders, crispy pork belly with slaw and chips, Middle Eastern fried chicken burger with shredded lettuce, harissa, gruyere cheese, pickled vegetables, and an avocado and horseradish cream, warm kipfler potato salad with crispy bacon lardons, dill, watercress, parmesan, poached egg and a crème fraiche dressing .
"We have an amazing Middle Eastern sausage roll with house-made tomato chutney and rocket salad, as well as rosemary and sea salt chips," said John. "Being fully licenced, we have a great range of local wines and bottles you can buy and take away if you like."
---
Pier Street Kitchen is at 19 Pier Street, Dromana
Phone 5981 4666