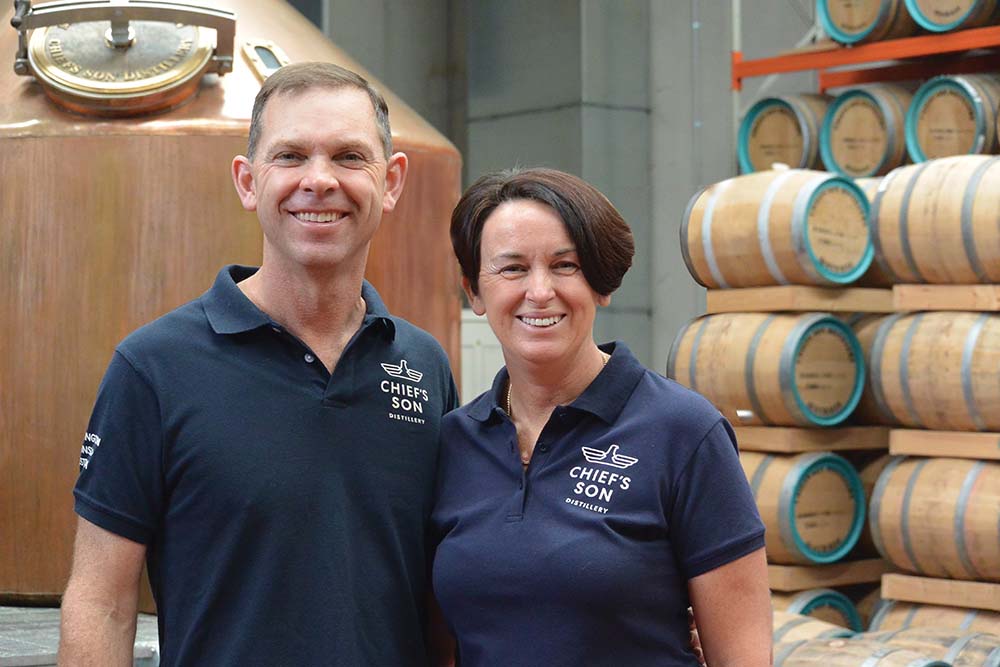 Story & Photos By Andrea Louise Thomas
Chief's Son Distillery in Somerville has just opened its doors to the public and whisky lovers are in for a treat. Proprietors Naomi and Stuart McIntosh have created a one of a kind product and they are rightfully proud. They are co-founders, co-owners and co-distillers making them partners in every sense of the word. This is a family business with a past, present and future.
Meticulous attention to detail shows in every single aspect of the business from the design of their own whisky still to the top shelf labels on their bottles and the logo on their products. Every single element is a story within a story. It's taken seven years of planning and working seven days a week to get to this point, but in actual fact, this whisky has been over five hundred years in the making.
Whiskey has been in the blood of the McIntosh family since the early 1500s with each successive generation of distillers putting its own stamp on this ancient Scottish tradition. At Chief's Son tradition is important. Their business name is their namesake. McIntosh translates from Scottish Gaelic as Son of the Chief. The McIntosh clan was awarded this name 900 years ago through victory in battle. 900 is an important number at Chief's Son's; it's the name of their standard single malt whiskey recipe and there are 900 bottles in each release.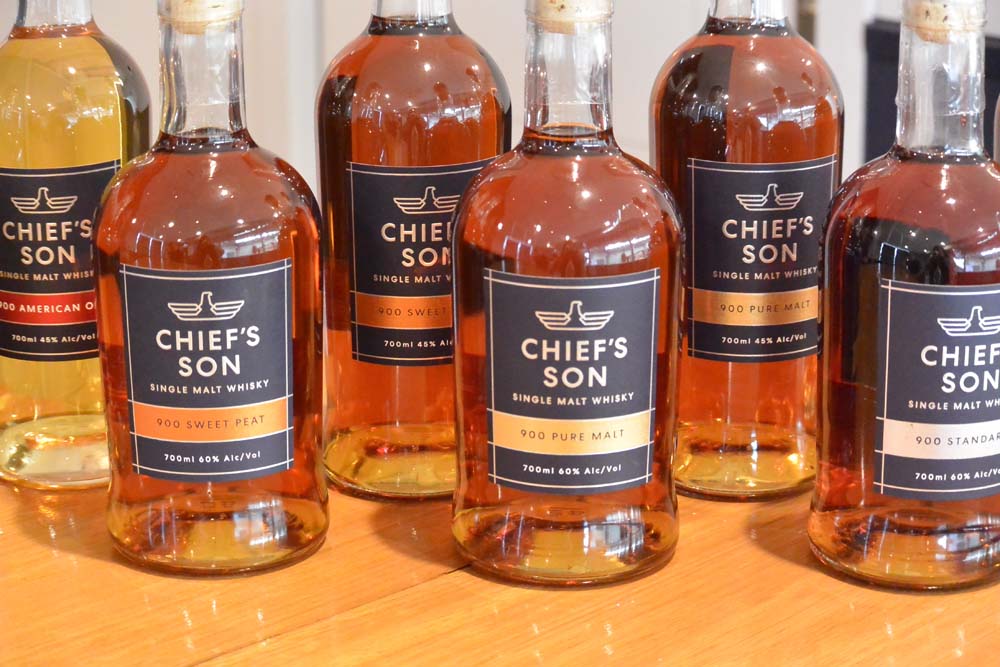 Though it is considerably more expensive and time-consuming to create a handcrafted product, the McIntoshes feel it is worth the effort. They take their role as the 'malt whisky custodians' of their generation very seriously because they are the first generation of the Australian McIntosh family to make whisky. Using the knowledge passed down through their ancestors and the benefit of modern technology combined with their own educational backgrounds, they have created the best whisky money can buy.
Making good whisky is a complex process. There are three main recipes and two processes involved which sounds deceptively simple, but it's not. To get the taste, aroma and mouth feel just right involves many elements working in perfect harmony.

The heart and soul of whisky is malted barley, but it has to be steeped, germinated and kilned just right. It can then be infused with peat to make another overlay. The barrel the whisky is stored in is critical as it accounts for half the flavour. Also the amount of time it's stored is paramount.
At Chief's Son, they use a special type of pure malt to get their distinctive flavour, which is why their whisky is unique in the world. They even have their own 'malster' to source the best malt barley in Australia. But it's not just the ingredients; it's the dedication to producing a craft product. "Craft is about the provenance. It's about attention to detail. We choose every aspect of the product," says Stuart, adding, "We make whiskey that we enjoy drinking, but we have to offer something special to our avatars (connoisseurs). We're confident we do that." Their boutique small batch process ensures quality and guarantees that every release has a different character.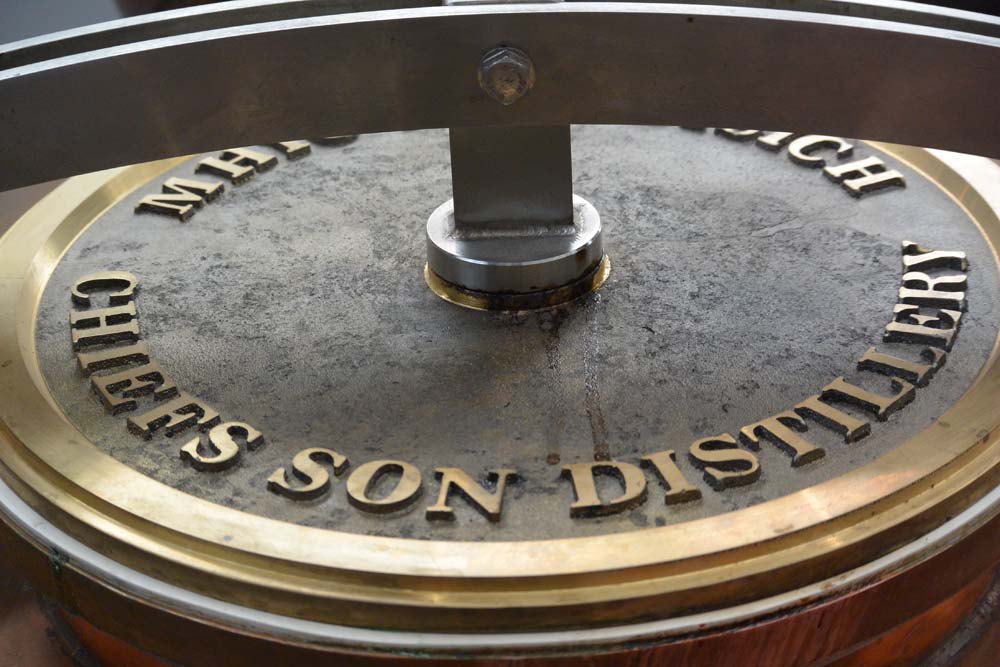 There are so many details that go into creating a complex yet smooth whisky and all those details matter because no one who loves whisky drinks it in a hurry.
As Naomi says, "Whisky is a slow drink. It's something you want to savour, not rush." This slow drinking tradition is how bonds are formed, weddings are celebrated, broken hearts are mended, loved ones are mourned and new friendships are forged. To the McIntoshes, whisky is about all of those connections. In a world where everyone seems to be in a rush, it nice to take the time for a good slow drink.
In the tasting room at Chief's Son Distillery, there is plenty of time to pull up a stool, have a look out over the distillery floor and have a chat about life, liberty and the love of whisky with people who really know what they are talking about. Come in for a tasting, take home a bottle or bespoke gift pack and if you're really a fan you might want to sport a snazzy cap or polo top too. One thing is for sure, if you're a connoisseur of whisky, you won't go home disappointed.
---