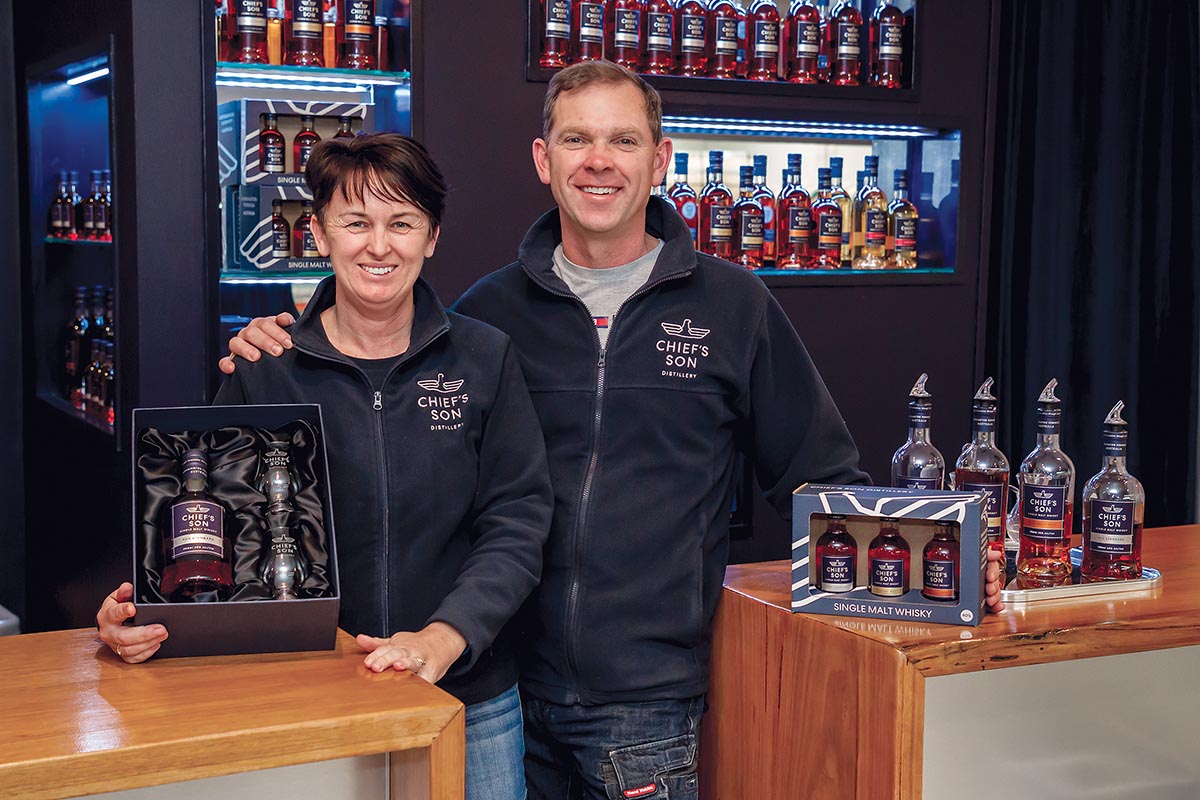 'At Chief's Son Distillery we craft simple pleasures, we grow laughter, we create memories, we celebrate life, we embrace passion, we slow life down and breathe. We do this to hand craft the most beautiful Single Malt Whisky, slowly and passionately, right here on the Mornington Peninsula'.
Our Distillery is one of the largest family owned and operated, independent Single Malt Whisky distilleries in Australia.
Our whiskies are truly hand crafted using the very best of artisan ingredients, small batch processes, hand selected barrels and a totally manual system. After a visit you'll be in no doubt that we embody absolute dedication to the craft, uncompromising attention to detail and the endless pursuit of perfection.
The Tasting Room / Distillery Door overlooks the working distillery floor and is the perfect place to learn about some of the finest, premium Single Malt Whiskies being made today. Whilst sampling the whiskies, we'll share our captivating true story, which is a powerful insight into opportunity, family and courage.
As a functioning Distillery you'll be mesmerised by the sights, sounds and smells of distilling, barrelling, bottling, oak, malt and whisky.
We offer one of the largest Single Malt Whisky ranges in Australia, with our core range comprising three unique whiskies; 900 Standard, 900 Pure Malt and 900 Sweet Peat all offered at 45% Alcohol By Volume and 60% Alcohol By Volume. We also have a seasonal range of specialty 'Cask Expression' whiskies, with the current release being our Russian Imperial Stout finish, available only at the Distillery Door and a few select retailers.
Chief's Son 900 Standard 60% has also just been awarded Master in the World Whisky Masters Luxury – Asia and Gold in the World Whisky Masters – Asia.
The 900 Standard 45% has also received Gold Medal in the World Whisky Masters Luxury – Asia and Silver in the World Whisky Masters– Asia.
We really look forward to welcoming you to our Distillery and sharing a whisky. Larger groups or tours are welcome just drop us an email or call us to arrange a time. Check our website and Facebook for amended opening hours throughout the Christmas period.
---
Ph: 9013 0859
Email: contactus@chiefsson.com.au