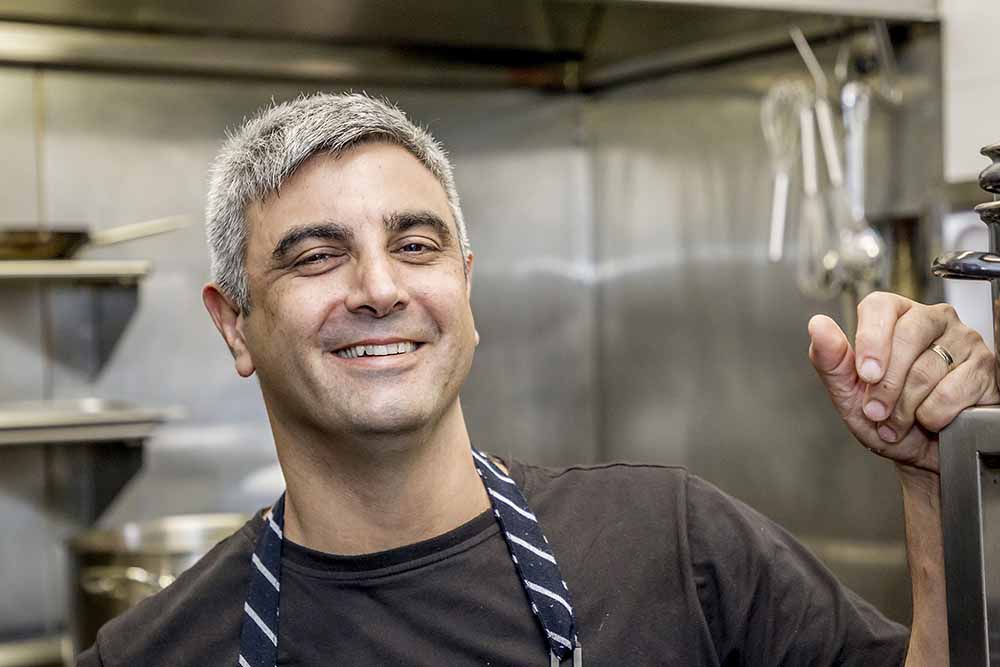 By Melissa Walsh  Photo Yanni
Growing up in Israel, Arbel el Sharafy could never have imagined he would end up working and living on the Mornington Peninsula. Yet that's precisely what happened when the 44-year-old chef opened The Counting House Bar and Grill with two partners.
"I became a chef when I was 14, and got into trade school back in Israel," said Arbel, who was taught from a young age to care for his brothers and sisters. "My parents were working so I had to look after them as I was the oldest."
For Arbel, who worked as a chef at five star hotels in Tel Aviv, cooking very quickly became part of his life.
"I worked for a big network of hotels in Israel right up until I enlisted in the army from the age of 19 to 21. After that I came back to work at the Hyatt and soon came out to Australia," said Arbel, who chose Melbourne as it was the next available flight.
"I had seen photos of Australia and thought it looked beautiful and I have loved it here ever since," said Arbel, who arrived in 1998, working at city venues for many years until the sea change to the peninsula. "With the Counting House Bar and Grill, I am able to do the style of cooking that I specialise in which is good meats and tapas."
The Counting House Bar and Grill has an extensive menu of grass fed meat which is a specialty dish for Arbel, who enjoys cooking simple, delicious food.
"I have always had a passion for good meat and I like large portions of food. Fine dining and small portions are not my style and I am more drawn towards fresh meat and simple ingredients. We use a lot of beef and seafood in our dishes," he said.
The Counting House Bar and Grill has a large menu to choose from with lunch and dinner Tuesday to Sunday.
"We do Hervey Bay king prawns, semolina coated cuttlefish, lobster roll in a buttermilk bun, charcuterie, spicy Jamaican wings, as well as sausages, Mediterranean skewers, a huge range of different cuts of quality meat" said Arbel, who is beginning to source more locally and encourages the use of fresh, peninsula grown produce.
---
787 Esplanade, Mornington
Phone 5975 2055

www.countinghousemornington.com.au