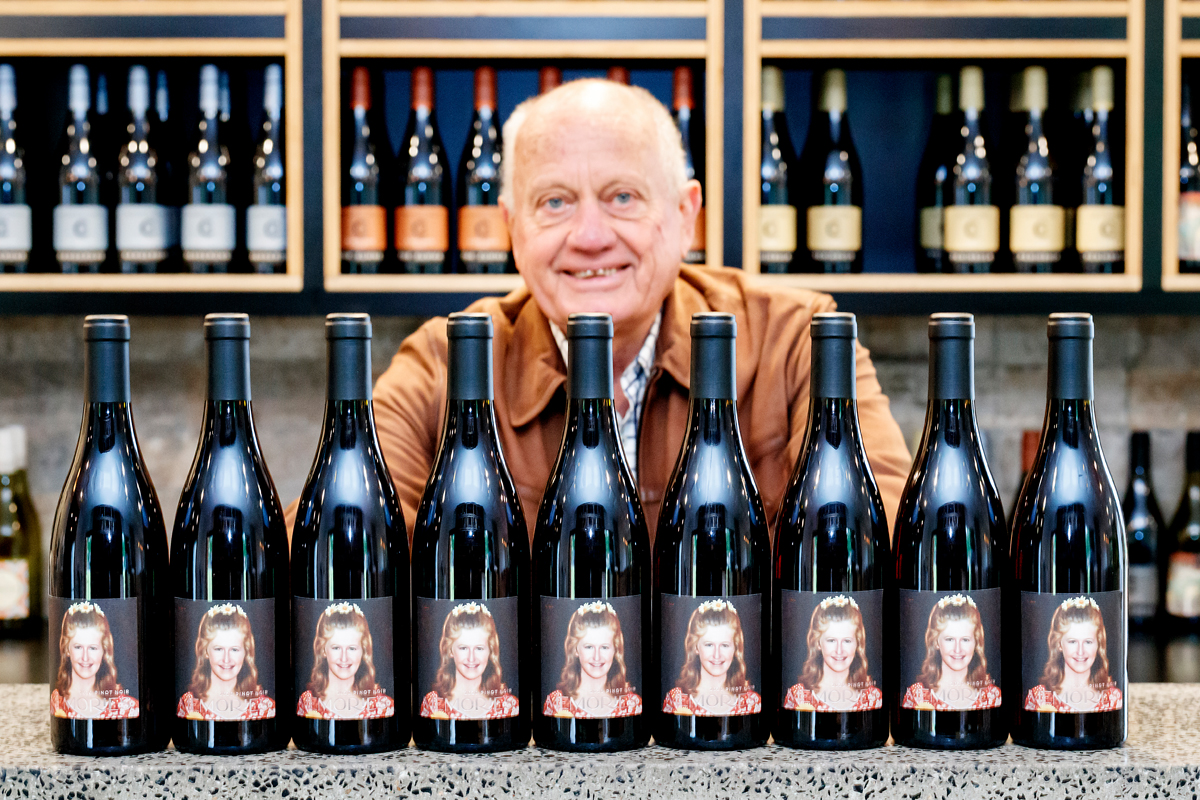 By Cameron McCullough Photos Yanni, Gary Sissons & Supplied
THE Crittenden family celebrated 40 years of wine making on the Mornington Peninsula in October.
It was a time for the family to celebrate the success of their renowned brand, and to reflect on those that made it happen.
Absent from the celebration was Margaret Crittenden. Wife of Garry. Mother to Rollo and Zoe. Matriarch of the family, whose influence and hard work were instrumental in making Crittenden Estate what it is today.
Margaret, known as Marg, passed away two years ago. Her loss has been felt deeply.
Garry and Marg Crittenden started the winery in the early 1980s, after horticulturalist Garry decided to combine his love of growing things with his penchant for good wine.
Buying a parcel of land in Dromana, at the foot of Arthurs Seat, the Crittendens embarked on their grape growing venture with gusto.
With the help of friends, they planted five acres of grapes in the second weekend of September 1982 and, in doing so, doubled the quantity of vines in the fledgling peninsula wine growing industry to ten acres.
During those years of constant activity, Marg would cook huge meals for all and sundry. Family, friends, or workers, nobody went hungry when Marg was around.
Daughter Zoe, who now helps to run the estate with her brother Rollo, said her parents were quick to see the potential of their venture.
But it was the determination of Marg who, in the summer of 1988 (while Garry was overseas at a trade fair), set up a trestle table, armed herself with a notepad and pen, and by doing so established the first "cellar-door" on the peninsula.
Keen to build on the tourism aspects of the winery experience, in 1992 the first cellar door and restaurant was open for business.
"Mum was a beautiful cook who dreamed of having a restaurant," said Zoe.
"Everything was made from scratch; she was just amazing at what she did, and it was very successful."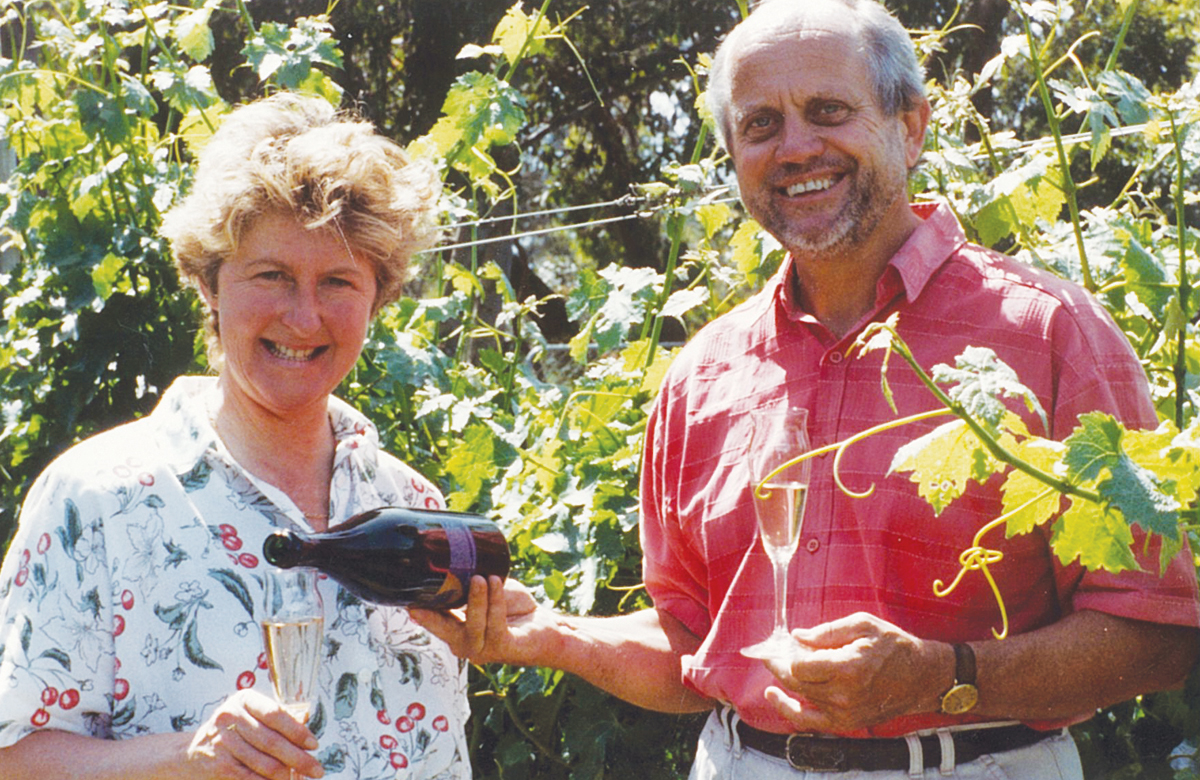 While the couple originally planted cabernet, pinot noir and chardonnay, their commitment to making great wines saw them soon branch out, introducing new grape varietals such as barbera, nebbiolo, dolcetto and sangiovese to Victoria and Australia, and eventually expanding to include 11 acres.
Garry, who was the first winemaker in Australia to commercialise Italian wine varieties, also a pioneered sustainable farming and regenerative practices, abandoning all synthetic chemicals and using only biological farming methods to restore and maintain the health of the soil.
As the venture grew, Marg took to design. Firstly, designing the family home that now houses the Wine Centre, then the restaurant and cellar door that operates as Stillwater Restaurant, and the on site accommodation that has become the award-winning Lakeside Villas.
Over the 40 years, the brand has grown to be synonymous with quality, diversity and sustainability. Crittenden Estate has completed 37 consecutive vintages. Their wines are now sold in most Australian states and exported to the United Kingdom.
The journey has been preserved by another of Marg's contributions. A 27-year 'labour of love' comprising clippings and cuttings documenting not just Crittenden Estate, but the entire Mornington Peninsula wine industry from its embryonic state to the powerhouse it is today.
After her death, the family had the collection assembled and published as what the family call "The Big Red Book". Only six copies were produced, with three copies donated to local libraries.
Garry has stepped back from day-to-day operations and knows Crittenden Estate is in safe hands under Rollo and Zoe's stewardship.
"I'm sure my children, and then their children will run Crittenden Estate," said Garry.
"Our family are very dedicated to the cause!"
Rollo is continuing the tradition of innovation in both the winery and vineyard. He is also in his third consecutive term as president of the local industry body Mornington Peninsula Wine. Zoe runs the marketing, and Rollo's wife, Linda, manages Lakeside Villas.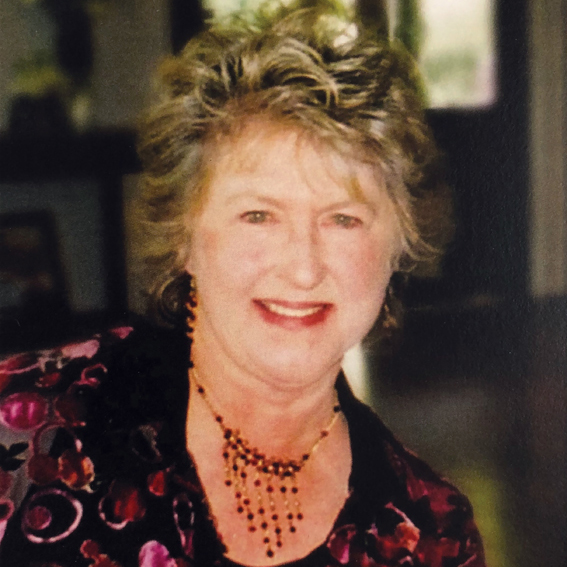 As this milestone passes, it is timely to ponder the meaning of legacy. How is it created? And how does it endure?
A legacy is not created by a solitary single act, but rather hundreds of small acts. Marg's setting up of a trestle table in the summer of 1988. Her giant pots of food, feeding countless family, friends, and workers. Her design work on the building that now grace the estate. And of course, her diligent archives that has become a seminal history of Mornington Peninsula wine. These are just a few examples of the hundreds of acts that have established Crittenden Estate's legacy.
So, on this anniversary, arm yourself with a glass of Crittenden's finest. And make a toast to Marg. For without her, this would not have happened.