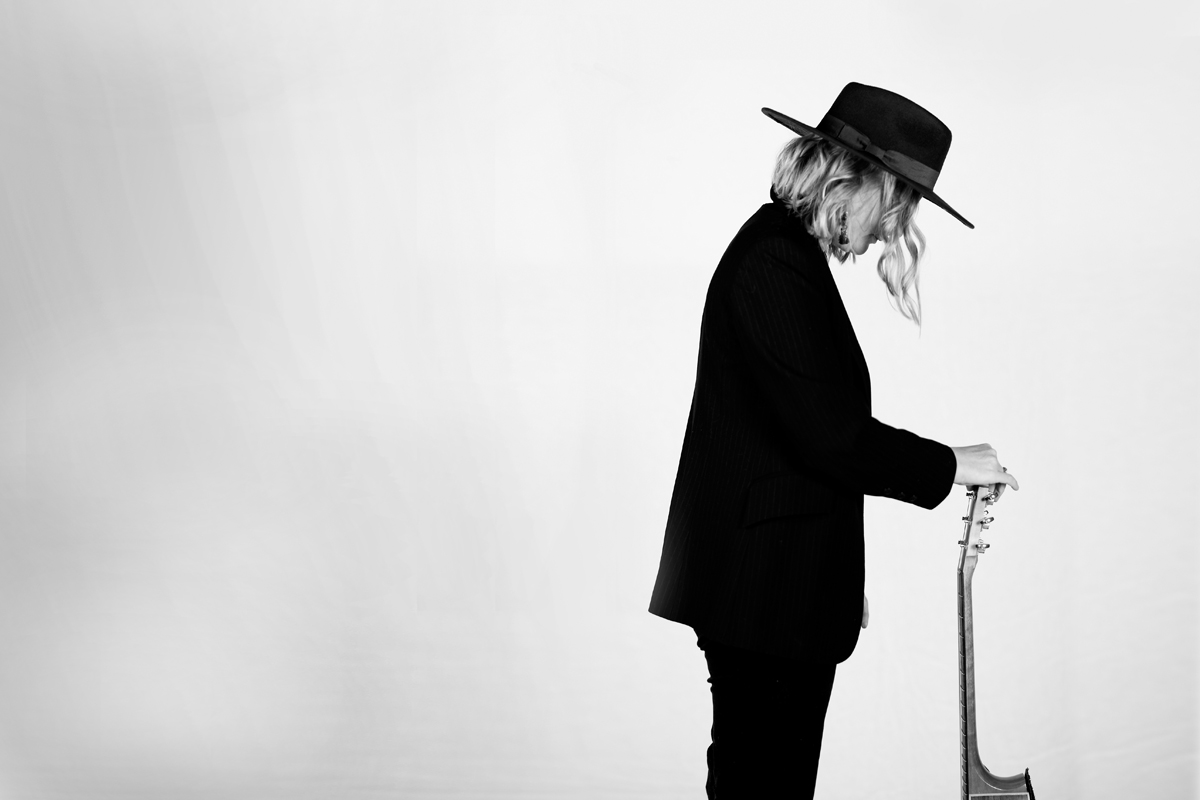 By Andrea Louise Thomas Photos Yanni
Soulful Somerville singer/songwriter Heidi Luckhurst, aka Hazel, is a consummate musician and a captivating storyteller. Her shoot-from-the-hip lyrics are relatable, emotive and often humourous. Her music is a mix of folk and rock with a dash of country.
Heidi has played everything from intimate gigs like Sunday Sessions at the Frankston Library to the big time at Tamworth Music Festival. She has played alongside some of the biggest names in the Australian music industry, such as, Tash Sultana and Tones and I.
While building her own music career, Heidi has also helped many other musicians with theirs. She is passionate about supporting the local music scene. As Former President of the Mornington Peninsula Music Network (2016-2021), amongst other things, she led a team of volunteers putting on local music events.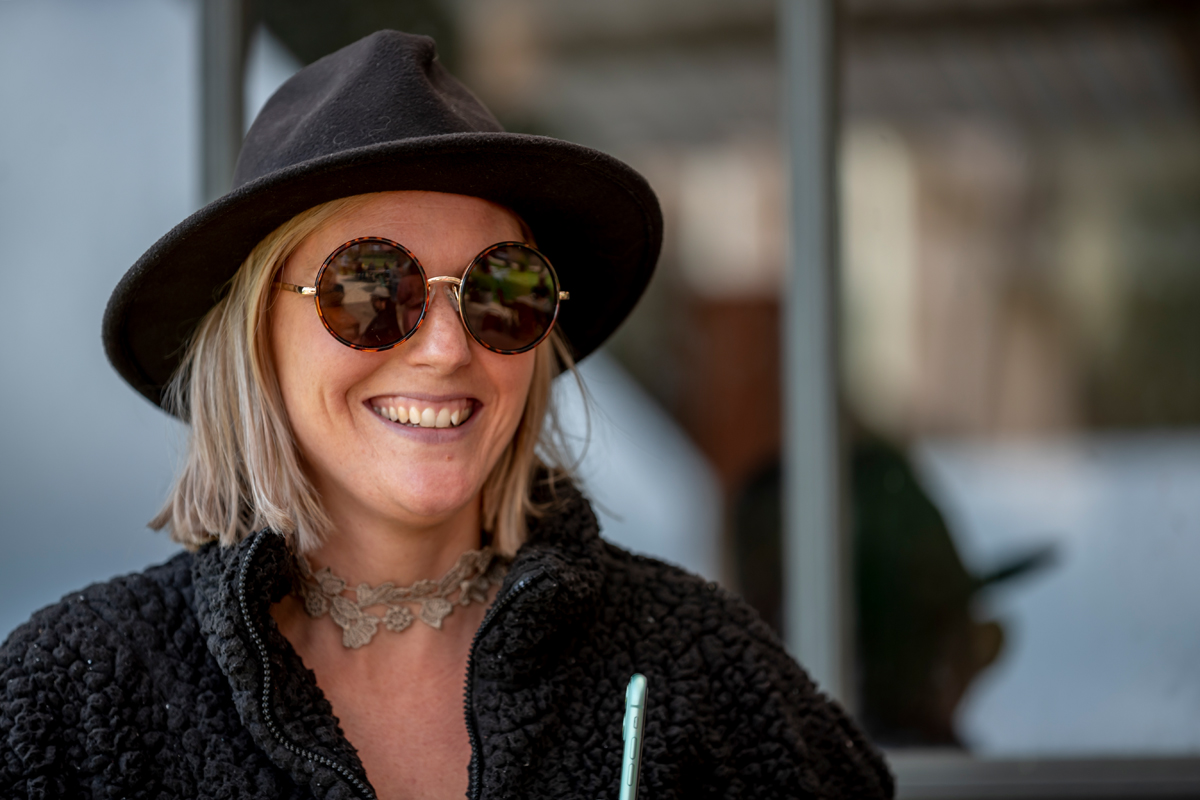 During the pandemic Heidi helped create online streaming music gigs and raised tens of thousands of dollars to help Peninsula musicians when their professional lives were upended by the pandemic. It helped musos stay financially afloat, but also provided much needed moral support.
With her band, Hazel and the Thief, Heidi recorded a song she wrote called The Year 2020 (Spotify) which touches on the experience of being a creative during the pandemic. While it's musically upbeat and has a wry sense of humour, it's also a sobering time capsule.
Heidi has worked across many aspects of the music industry: facilitating songwriting and music business workshops, teaching guitar, keyboard and voice, writing grants and booking bands. In 2015, Heidi decided to go to university to add to her already considerable skill set. She went to Collarts in Melbourne completing a Bachelor of Music and Performance (specialising in songwriting).
Currently, Heidi works at The Pig and Whistle in Main Ridge in marketing and graphic design, as well as booking touring acts and coordinating events. She developed their website and social media and also worked with venue owner James McPherson to help design The Shed Theatre for music events.
In addition to her day job and music gigs, Heidi volunteers her time as one of a small number of expert advisors on the Mornington Peninsula Shire Arts and Culture Advisory Panel.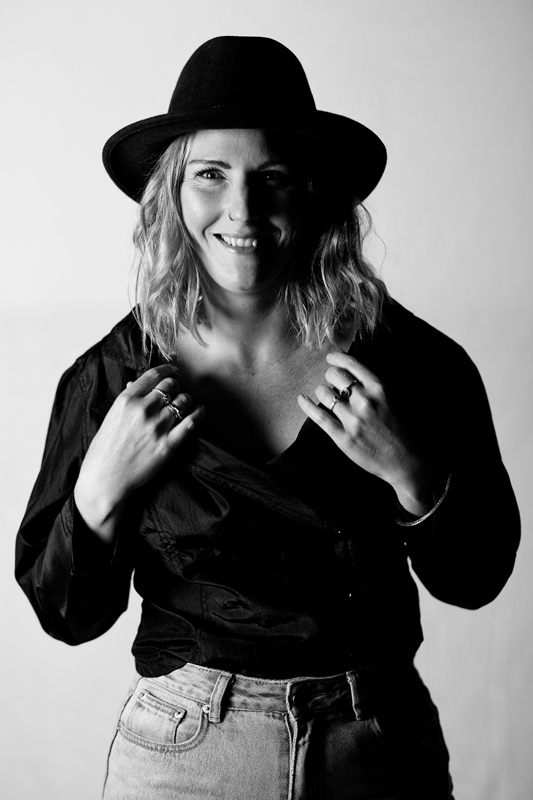 She and the other advisors work with council to create opportunities for creatives that provide meaningful experiences for audiences. ACAP aims to shape vision, promote and elevate arts on the Peninsula.
Heidi has always been passionate about the arts. She was a creative child who loved painting, drawing and writing poetry. Growing up in Cape Schanck provided plenty of inspiration. Her Mum was a sign writer. Her Dad was heavily involved in the technical side of the music scene. He was also a musician. Heidi had lots of early exposure to music.
At twelve, Heidi started playing guitar and writing music.
She went to Rosebud Secondary College, a school that supported her creativity. She performed (often as the lead) in many of their musical productions, despite suffering from severe anxiety. When she started in the local music scene, there weren't many young women in the industry so her talent was recognised early on and she was nurtured and supported.
Her musical style was influenced by her upbringing which included two very different genres: jazz and Australian country (with a bit of Celtic music thrown in). "Vocally, my skill comes from the jazz side of things. My songwriting and storytelling come from the countryside of things – from bush ballads," she says. Kasey Chambers and Slim Dusty were her musical inspirations.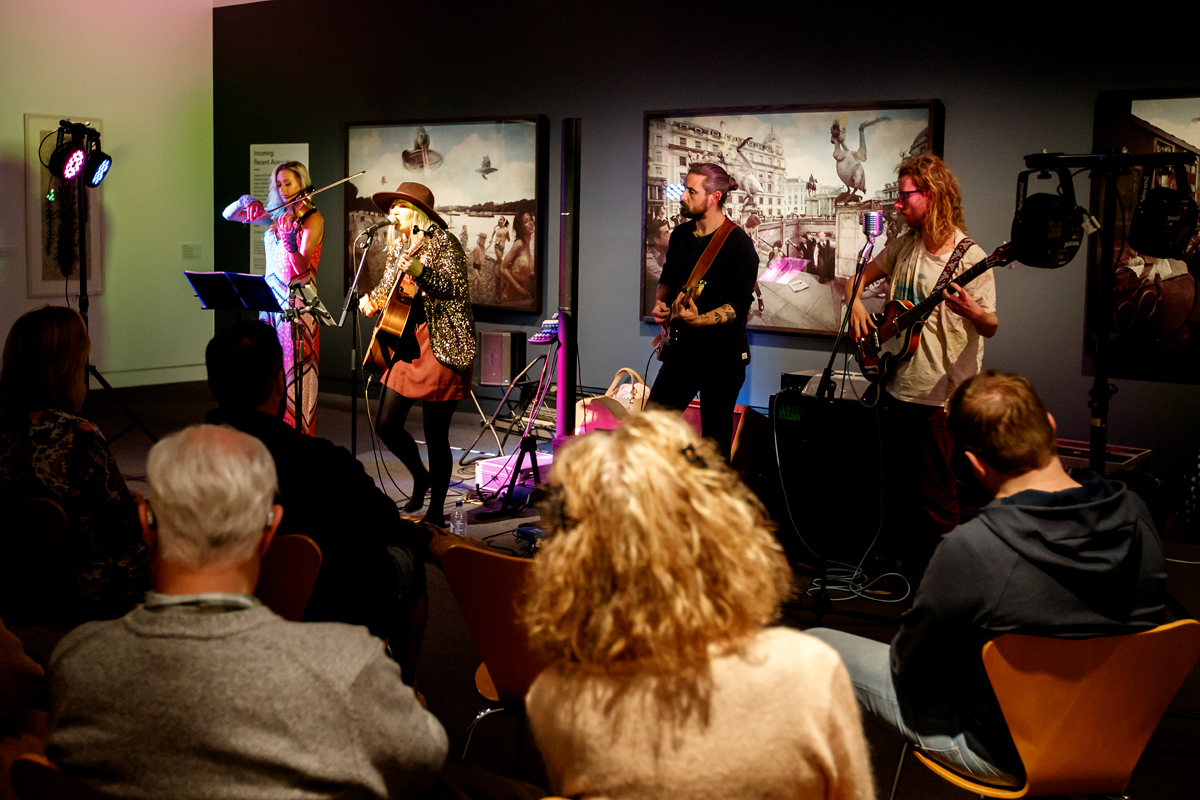 Over the years Heidi has collaborated with a lot of different musicians. She enjoys playing with her band for that big sound, but for her there is something very special about standing solo – just her and her guitar. "The best gigs for me are when I'm in a quiet space and I can tell stories," she says.
Creating new music is one of Heidi's favourite things. She is getting ready to release a new song with her band called, She's Got Power. It will be available on Spotify. Heidi loves connecting to people. She'd like to do a remote and rural tour playing small town halls and seeing the country. "I don't care if I'm playing for three or a hundred as long as I'm reaching people," she says.
Soundcloud/Spotify: hazel and the thief
FB/Insta: @gdayhazel