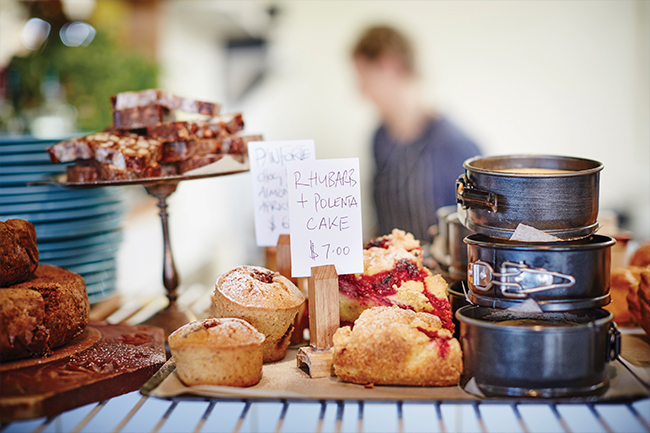 Winter is a wonderful time to rug up and get out on the Wine Food Farmgate Trail.
The ground cools down and winter veg comes into its own; ideal for soup and hearty roasts.
And while busy harvesting all that delicious produce, our farms and kitchen gardens are also busy preparing the ground for spring plantings. Orchards and vineyards are pruning, pruning, pruning; vignerons are busy bottling this year's wines, and releasing the next vintage of wines. There is joy in finding makers of hot crusty bread and locally made pies that really hit the spot on the colder days.
Brisk walks along country lanes, making time for fireside dining, or discovering some of the great winter events and special offers. Wine Food Farmgate reveals the Mornington Peninsula's most delicious secrets where you can eat, forage, sip, shop, learn and tour the very best of this region.
Now in its third year, the Wine Food Farmgate trail is the brainchild of Tracey Cooper, chairman Regional Tourism Board, and has already received state awards as well as the Australian tourism award this year.
"It started when I noticed that our wonderful tourism venues weren't pulling together to produce an entire Mornington Peninsula tourism experience. This gave them an umbrella to work under and it has proved very successful, already winning two state awards and the national award last year," said Tracey. "In its third year, this project is designed to give the community and visitors' insight into what is available on the peninsula. We are constantly building the content and have recipes and stories so if you want to know something about our region you just go straight to the site."
Since its inception, Wine Food Farmgate has had millions of visitors each year, due to the commitment to provide all the information people need for a drive or a walk through the peninsula.
"We wanted to make sure there was enough variety from high end restaurants with our many chef 's hatted venues to a farmgate snack, to foraging or shopping and taking back home to cook.
The Wine Food Farmgate trail has helped the peninsula be recognised as a wine and food destination with a sheer variety of products there is nothing like it in other regions. We have hatted restaurants, cherries, strawberries, olives, apples and our amazing ability to produce quality produce is second to none," said Tracey.
The Wine Food Farmgate initiative brings together most of the producers, restaurants, wineries in the Mornington Peninsula area to provide you, the explorer, with an experience that will delight your senses as I found out. Basically, you can buy a trail kit and then work out all the places you want to go and plan an itinerary, collecting food and wine and eating on each stop.
First published in Peninsula Essence – Winter 2016