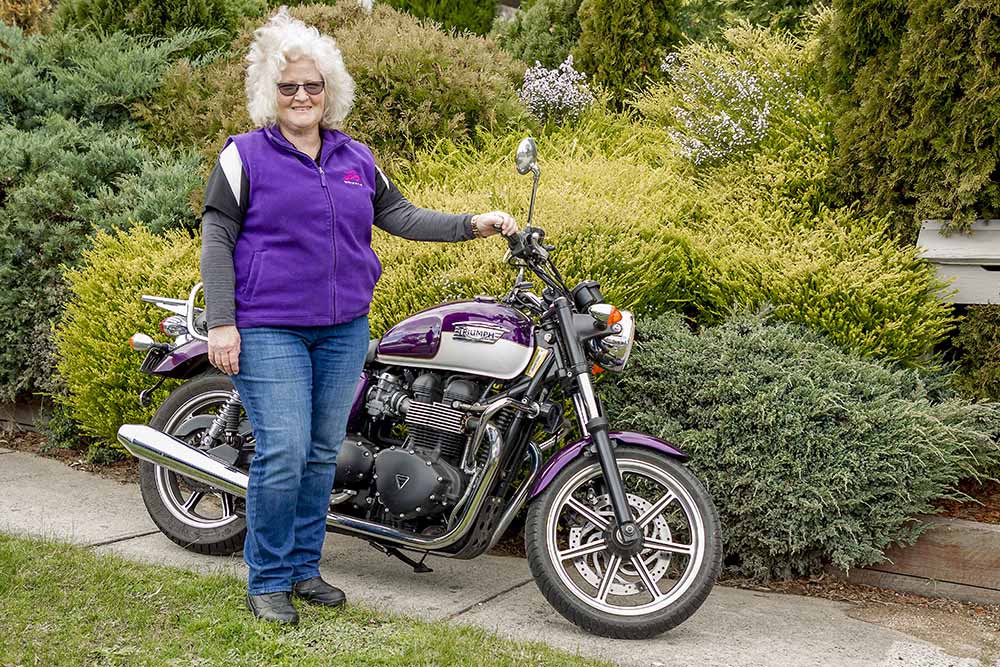 By Melissa Walsh  Photos Yanni
When you are over 40 and you love riding your motorbike there's only one thing left to do, join the Ulysses Club, specifically started for motorcyclists over 40 years of age and proudly one of the largest social clubs in Australia.
With no intention of ageing gracefully, the men and women of the Ulysses Club are determined to keep making the most of their life with regular rides and social events. It doesn't matter if you are a man or woman, have a partner, work full time or have been retired for years; as long as you have a current motorcycle licence you are eligible for the club.
Ulysses Club member, Ali Mather, learnt to ride a bike when she was 18. After all, if her eight brothers could do it, why shouldn't she? Since then, the young at heart 50-something has been riding and became a Ulysses Club member seven years ago.
"Riding a motorbike is so exhilarating and being part of the Ulysses Club is a wonderful social outlet where we all get to enjoy rides together," said Ali, who came to Australia in 1994 from the UK, and is part of the Mornington Wanderers branch of the club.
These days Ali's choice of bike is a purple Triumph which is her pride and joy, and most weeks you will see the adventurer out for a ride with her purple bike and mane of salt and pepper hair under her helmet.
"Our members range in age from 40 to some in their 70's, and it is a brilliant social club. We probably have around 100 members just at the Mornington Wanderers alone, all with a common interest in motorbikes," said Ali of the group which has members from all walks of life. "We have developed great friendships over the years with such a diverse group of people. Couples who have moved down to the peninsula have found it a good way to make friends, while others have just been looking for someone to ride with. We do great organised rides once or twice a month, with twilight rides along the coast, or up to the Dandenongs, and even into the city."
With a focus on promoting the Mornington Peninsula and community objectives, next year The 2019 Ulysses Club National Rally is being held at Mornington Racecourse from February 25 to March 3. The National Rally has grown from a camp over, meeting and meal of the early days, to a major event spanning seven days, incorporating involvement by major motorcycle manufacturers and suppliers who provide trade displays and even test rides of the latest machines. There is also a Grand Parade, several nights of great entertainment, a church service and official meetings and ceremonies.
"This is something we are excited to be part of, to engage the local audience in the social club itself and help promote the Mornington Peninsula on a wider basis," said Ali. "It is a great opportunity for people to learn more about the club and what we do."
By joining the Ulysses Club, a member can choose to attend any branch or a number of branches, branch rides and functions. If you travel overseas, there are also Ulysses Clubs in New Zealand, South Africa, Germany, France, Great Britain, Vietnam, Norway, Namibia, The Netherlands, Thailand, Switzerland, The Kingdom of Cambodia, Zimbabwe, Cuba and Botswana.
---
The Ulysses Club has around 130 branches scattered throughout Australia.