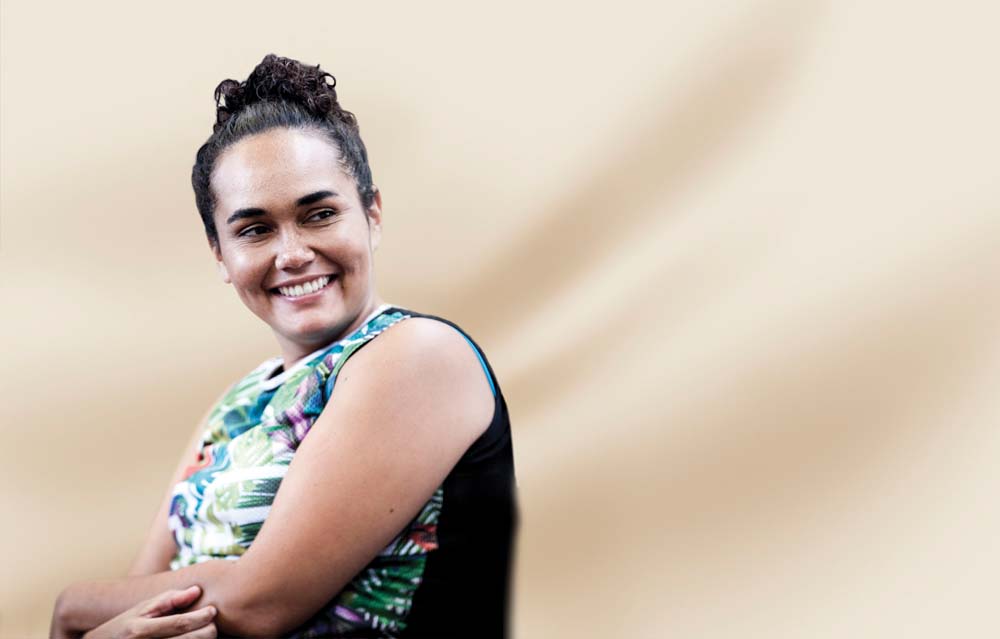 ILBIJERRI is one of Australia's leading theatre companies creating innovative works by Aboriginal and Torres Strait Islander artists, and is bringing a Katie Beckett play, Which Way Home, to the Frankston Arts Centre Theatre on June 14.
The semi-autobiographical play stars Beckett as she takes her dad on a road trip from Yuggerah country Ipswich, to his birthplace Muriwarri Country Goodooga. As it turns out, it teaches them more about each other. From moments of laughter to annoyances, the molehills become mountains, within the four doors of a car. It's a long way from the wide streets and big old houses of Tash's childhood. Two black faces in a very white suburb. Dad still thinks he's the king of cool, but he's an old fella now and it's time for his daughter to take him home.
ILBIJERRI Theatre Company tells stories about what it means to be Indigenous in Australia today. Infused with humour and heart Which Way Home draws on writer Katie Beckett's own memories of growing up with her single Aboriginal father.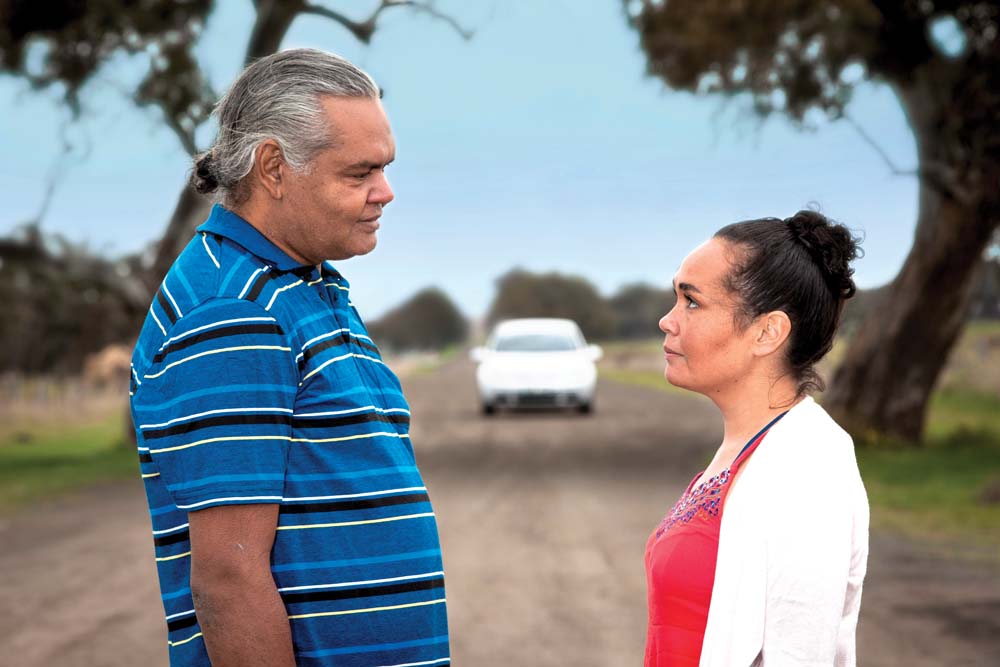 Beckett lost her mother at the age of five, leaving her dad to raise three children. He also lost his sister, grandmother and mum within the space of a month, and the play is a tribute to her father and all that he has done for her. He was her tower of strength and emotionally in tune.
Katie Beckett was the recipient of The Balnaves Foundation Indigenous Playwright's Award last year for her work, Severed Cord. Her television acting credits include Redfern Now and The Marshes whilst her stage credits include This Fella; My Memory (Moogahlin Performing Arts); Impossible Plays; Pull My Strings; I Will Play for You; Wrong Skin (Next Wave Festival); Winyaboga and To Soothe a Dying Pillow (Andrea James) and her film credits include Oakie's Adventure, One More Time and Blackground. She is also a founding member of the Cope St Collective.
Which Way Home reminds audiences of every person's need for family, history and heritage. It is the heartwarming relationship between a father and daughter and a wonderful representation of strong, independent indigenous men.
---
Which Way Home is at Frankston Arts Centre Theatre
June 14 at 7.30pm
Phone 9784 1060