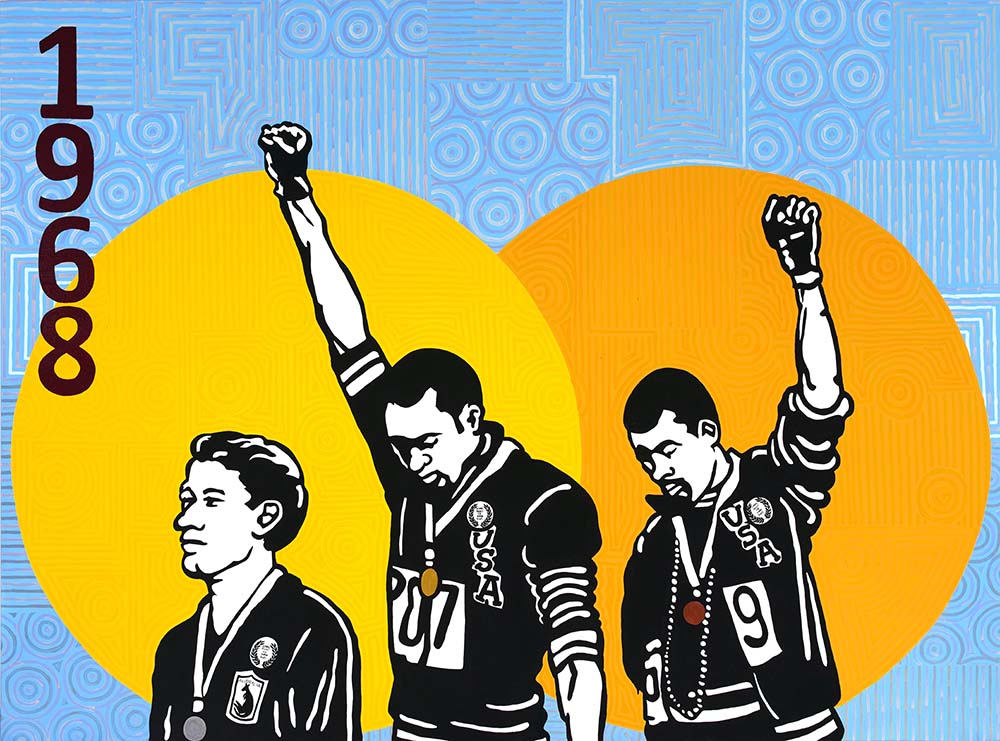 For many artists, sport has already been a 'happy hunting ground' within their practice. Australia's mythology, sense of identity and achievement is linked to sport and our social rituals are often structured around sporting events, from the humble game of beach cricket through to the Melbourne Cup. Our contemporary economy is inseparable from sport, and some of our lingering barriers – race, gender, sexuality, disability – show up sharply in sporting culture.
From 2 March — 29 April Mornington Peninsula Regional Gallery is presenting Play On: The art of sport, 10 years of the Basil Sellers Art Prize, A NETS Victoria and Ian Potter Museum of Art, the University of Melbourne touring exhibition.
As one of Australia's richest and freshest prizes, the Basil Sellers Art Prize (2006-2016) broke with tradition by bringing together these apparent foes – luring art and sports supporters from their strongly held positions on opposite sides of the ring.
The prize and current exhibition offers a fresh take on the theme of sport, with artists asking bold questions to rattle our preconceptions and explore the murkier backwaters of sporting culture.
The prize was initiated and generously underwritten by Basil Sellers AM.  Basil offered a $100,000 prize booty every two years. A recognised art collector, Basil divides his time between Europe and Australia (or wherever the Sydney Swans are playing that weekend).
"My hope was that this prize and exhibition would take lovers of sport and art into what may be unchartered, but ultimately rewarding territory, leading to an engagement that will enhance their enjoyment of each other's loves," said Basil.
The crème de la crème of works, selected from over 1000 entries, will be presented at MPRG, featuring works by Tony Albert, Richard Bell, Lauren Brincat, Jon Campbell, Daniel Crooks, Gabrielle de Vietri, Tarryn Gill and Pilar Mata Dupont, Shaun Gladwell, Richard Lewer, Fiona McMonagle, Josie Kunoth Petyarre, Dinni Kunoth Kemmarre, Kerrie Poliness, Khaled Sabsabi and Gerry Wedd.
---
Visit the MPRG website to find out more about the exhibitions and special events and to listen to podcasts and artist videos mprg.mornpen.vic.gov.au