Octagon started servicing the stunningly beautiful Mornington Peninsula in 2010 when it was established by Stephen, dad to the current owner Jack, with younger brother Ben currently learning his trade after finishing his education in 2019.
The company looks quite different 10 years on from when Stephen started the business with just himself and a single big van. Jack, the company director, took over the business in 2019 allowing his dad to concentrate on quotations and fishing! Whilst only 24 years old has been on the "octagon tools" himself since he was 15 and has worked full-time for Octagon since he was 18.
Put simply, if you need it moved "Octagon will arrange to move it" – be it a single home item purchased from a local furniture provider or a full home contents pack, relocate, store and redelivery.
Octagon prides itself on employing young local people and providing them with the opportunity to grow with the business. They support their training needs both in vehicle licences and daily on the job training. Their community spirit also shines through by way of support to local organisations including Mt Martha Soccer Club and Safety Beach Coast Guard.
Octagon currently has several streams to their business with: document shredding service, packing service, courier service, storage facilities, relocation service, full packing supplies shop and mobile self-storage service with Octibox which Octagon delivers to you, you fill and then gets stored it in their new facility at 6 Elite Way Mornington.
They currently have two storage facilities in Mornington with multiple removalist and courier vehicles servicing the Mornington Peninsula and Victoria daily.
Contact Jack on (03) 5975 8279 for your next moving experience.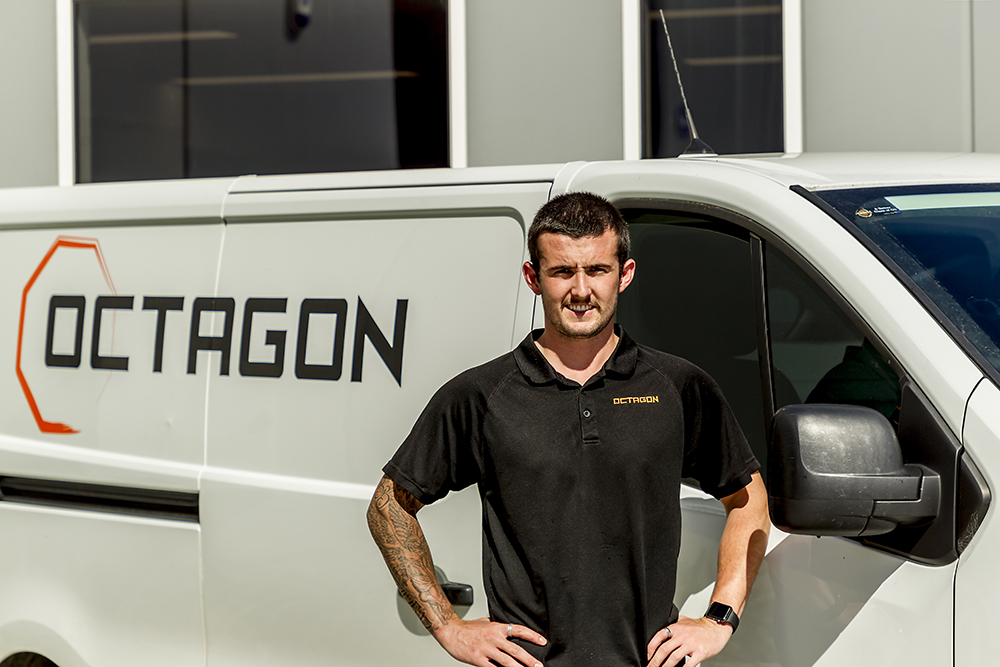 Peninsula Essence, Mornington Industrial Feature – August 2021