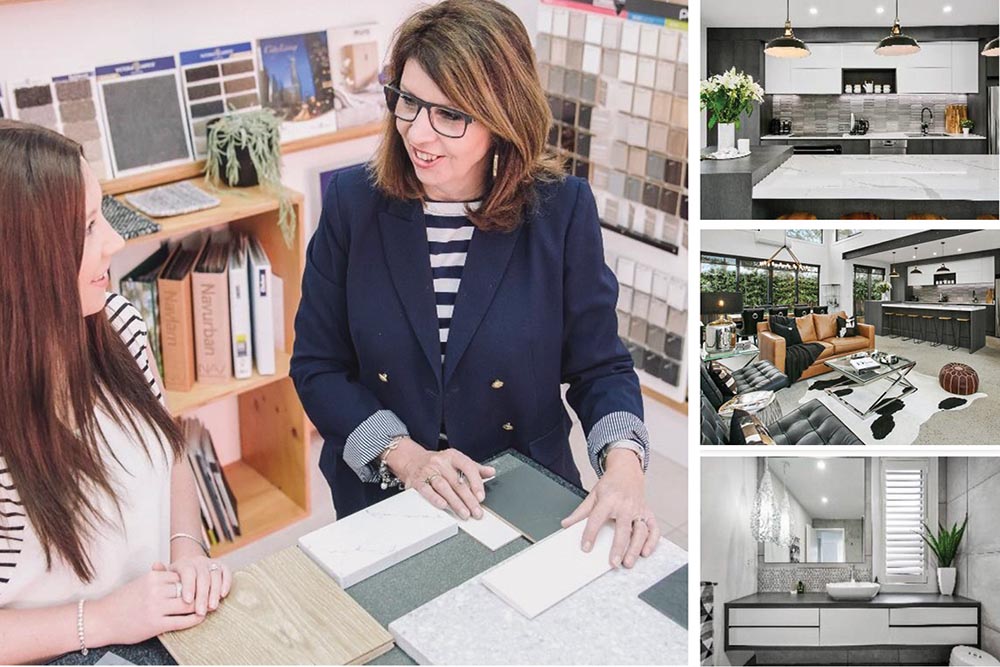 Debra is your local interior designer who started imagemakers interior design 15 years ago on the Mornington Peninsula and works from her "Design & Selection Studio" in the central hub of Mornington. The studio is a fabulous creative place for her clients to discuss their projects, select from the wide range of products on hand and have access to an extensive product library.
But first, let's talk about "the women behind the business"
Debra has been living on the Mornington Peninsula for over 18 years and attributes her personal life's journey that has led her to have a fabulous career as an interior designer. From a young age she has travelled around Australia and the World visiting unique and wonderful places full of colour, languages, architecture, ancient ruins, and diverse cultures. These amazing experiences increased her passion for life's diversity, and she ensured that this enthusiasm for knowledge was shared with their children. With her husband Stephen, who also works in the building industry, they have completed many renovations and new builds while bringing up their family giving her "life experiences" of preparing your home through the different stage of family life.
During these unprecedented times and lockdowns, imagemakers have successfully been able to adapt their consultation process using different forms of technology and still can work on your designs for bathrooms/kitchen/space planning/concepts etc. Debra is down to earth, easy going responsive to the variety of her clients different "wish lists" while working within their budget.
Now is a great time to kick start your plans with Debra's help, so book your consultation today.
A: 1/1002-1004 Nepean Hwy
P: 0408 386 160
W: imagemakersinteriordesign.com.au
Peninsula Essence, Mornington Industrial Feature – August 2021