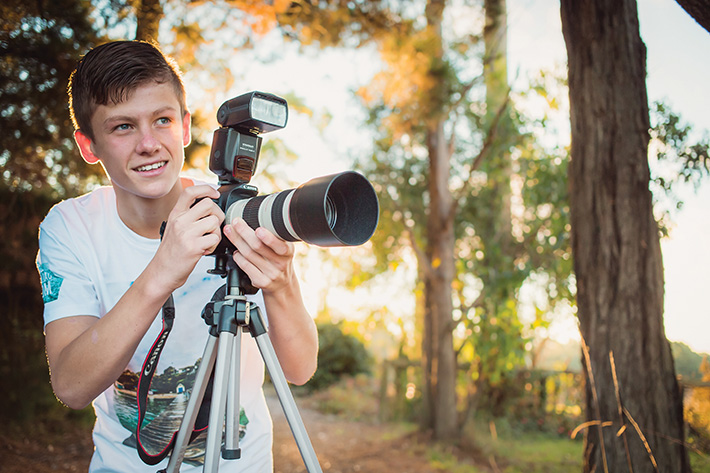 A lot can happen in a year as young peninsula photographer, Josh Brnjac demonstrates, the 13-year-old photographer having started his own online business since we last met in Spring 2014.
Melissa Walsh catches up with Josh, now in his first year of high school, to find out what's been happening in this creative kid's world.
"In the past 12 months its been really exciting. After releasing the first website I got back into the photography but wanted to get an online presence for my business," says Josh. "I have recently released an e-commerce store offering a collection of my best photographs on stunning mediums to an Australia-wide audience."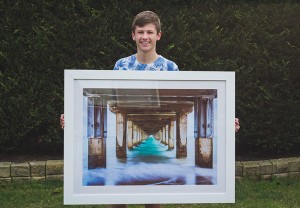 For Josh the whole process of getting the online business right has been trial and error but he was determined to stick it out as he knew the value of a good online presence.
"It has helped me along the way to attain my other goal as well, which is finding a charity I feel touched by and giving a percentage of the proceeds to that," says Josh, who believes it is as important to give back to the community. "This way I get to help bring the beauty of Australia into everyday living spaces, and support a charity which is close to my heart."
The charity that Josh supports is Kigezi Youth and Mentor Development Project Uganda, Africa.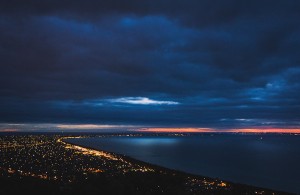 "I wanted to empower the lives of others, and the KYMADP is an outreach initiative in Kabale. The primary focus of my sponsorship is to equip, empower and enrich," says Josh. "To equip the underprivileged youth of Kabale with life skills, to empower the vulnerable young to utilize their full potential, and to empower the lives of those who have been marginalized through abject poverty by providing education to enrich their lives with purpose, hope and opportunity."
Josh has already been amazed with where the money has been used so far.
"I was fortunate to sell a print at the Flinders Gallery and put the money towards a young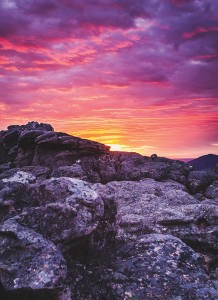 boy who needed leg surgery. This was about two months ago, before I had even released the website."
As for running a business when you are 13, Josh says his parents insist that he gets his homework done first when he gets home from school. Then he can do business follow-ups.
"My parents are so helpful. There are lots of things you can't do when you are a kid so they will help me out with things like contracts with suppliers for instance, but I do all the groundwork and phone them to set up the partnerships though. Sometimes they care about my age. Other times they don't," says Josh.
Josh now sells his photographs on different mediums like glass and metal, and has found a niche in the market for this unusual artwork.
"I like to go through Australian companies to supply my glass and metal prints, and all the printing is done in Australia. I find their printing really amazing."
Josh was also approached by the CEO of Pickawall, after he read the article in last year's Peninsula Essence and was impressed with the talent that he saw.
"I was delighted. The CEO rang me and asked if they could use my images for their wallpaper. Now most of my images can be purchased on custom sized wallpaper. It was a real thrill to see my images displayed on a restaurant in Sydney for the Restaurant Revolution program. They also have a huge display of my work in their showroom in Richmond," says Josh.
As for where Josh gets his drive and maturity, he explains it quite simply.
"When I was younger I always wanted to be remembered for something. I used to do the weirdest hobbies and then I read about Steve Jobs and Apple and was inspired by his motivation. I think its amazing to find your passion when you're younger, and I will continue to work hard for what I love because its not like work at all."
Josh has a permanent exhibition at the Flinders Gallery and you can view Josh's work online at www.joshbrnjac.com or check out the Facebook page.
As published in Peninsula Essence Magazine – Spring 2015