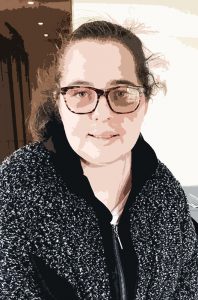 A Mornington Peninsula artist is unique in that no one else in the world has presented with the same genetic sequence.
Brodie Alserda was born with a chromosome deletion disorder which was not diagnosed until she was 19. A genetic screening identified the abnormalities. These screens are maintained in a global database and no one else in the world has presented with the same genetic sequence. Never mind all of that, Brodie has been a talented artist from her early years and, despite not being able to do all the things her peers could do, her art is where she excels.
Brodie took the adversity of the pandemic in her stride, using the lockdowns to focus on her work. "[The pandemic] gave me more time to draw, and I have created themes such as the dinosaur group, the underwater group, the Australiana group… I generally concentrate on animals." And this love for animals is regularly used for inspiration. She converts a photograph into her signature style of Zentangle [self-help art therapy] black and white line drawing, or full colour artwork where she blends colours using Copic markers.
Brodie had her very first exhibition at Lotus Chiropractic in Mt Eliza and is incredibly excited that her work is to be displayed in an exhibition in Frankston Arts Centre's Mezzanine Gallery from Thursday 2 June – Saturday 24 September.
A recipient of an artist project grant from Frankston City Council, Brodie said, "I used to attend art groups at Cube 37 and never thought my artwork would be hanging there. I was so happy to sell so many pieces at my first exhibition as that told me that they liked my work, I am excited to see what response I get this time."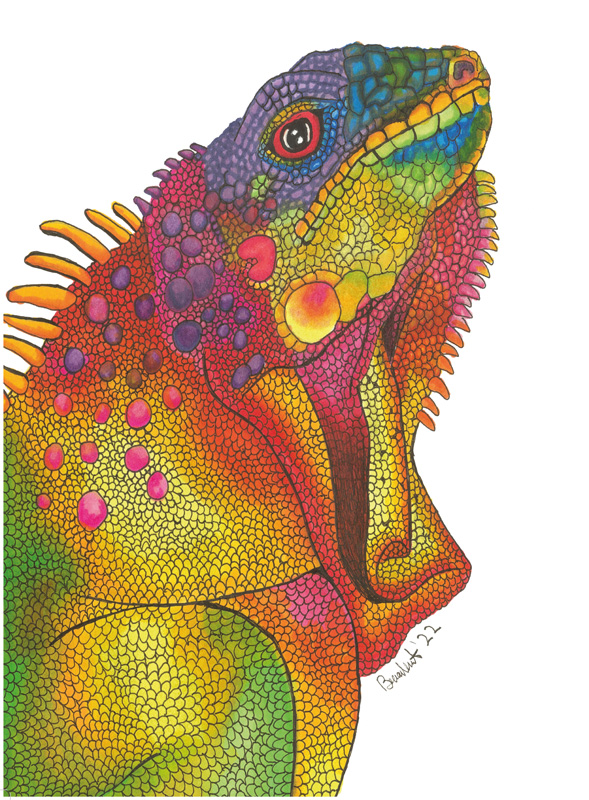 Brodie is grateful for her parents' and the community's continual support for her and her artwork. "My stepfather, Ken McBride. has encouraged me and supported me so much: he organised the framing, advertising. He submitted my grant application, and I am so grateful to be given this opportunity to share my art with many more people."
"This means so much to be recognised in this way; plus, my mum has always been so supportive and helpful, and she is so proud that my talent is being recognised."
Brodie's lifelong focus on art has been a positive outlet while living with complex mental and physical issues emanating from her Chromosome deletion disorder and living on the Autism spectrum.