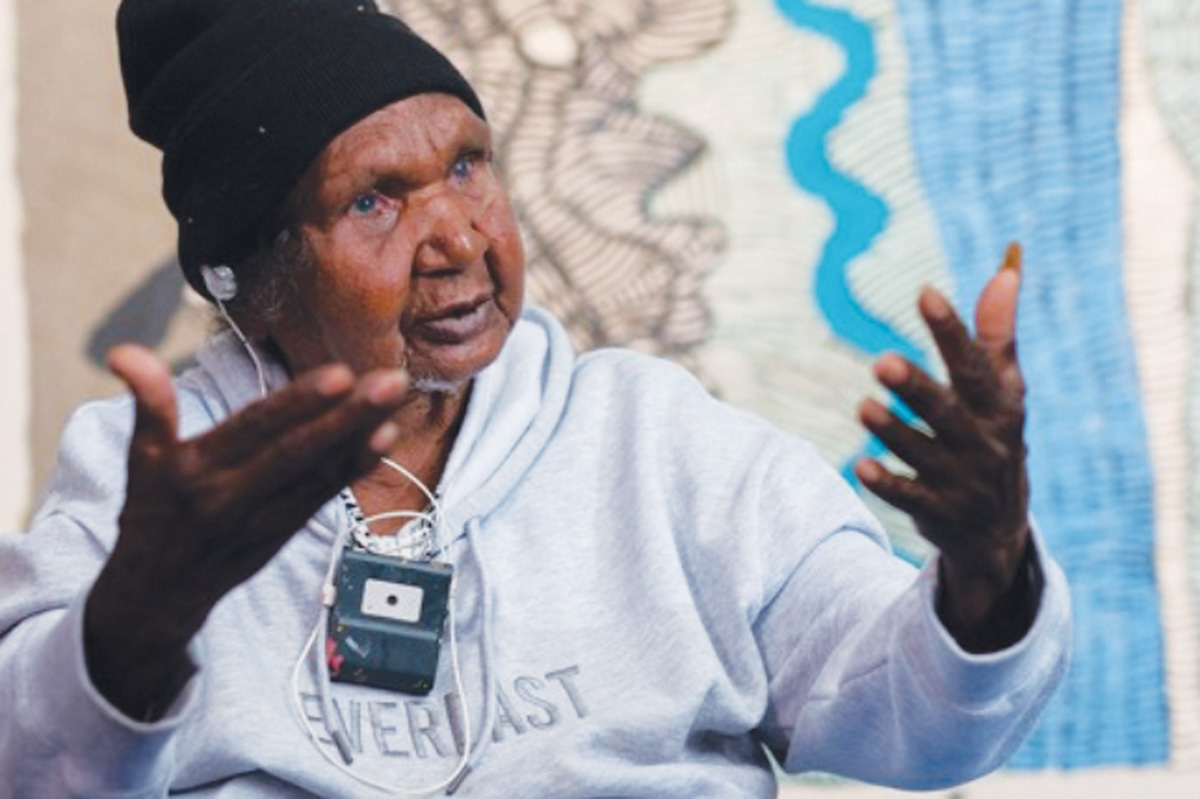 At 80, Doris Bush Nungarrayi is the most senior artist of her art centre Papunya Tjupi at the community of Papunya, 240 k northwest of Alice Springs.
In 2021 Doris was commissioned by the Art Gallery of South Australia to produce a series of paintings for the gallery's Tarnanthi exhibition of Aboriginal art. The subject she chose was that of her early bush life in and around important creation sites of Ulumbaru, 8k from Papunya and those near Haasts Bluff.
"I am the only one telling those stories now," she said.
Having been exhibited in Tarnanthi to much acclaim, the works are now on show at Everyhen. "We were thrilled when Papunya Tjupi offered us these for exhibition and sale," says Everywhen's co-curator Susan McCulloch. "It's an important group and each painting is of historical and artistic significance."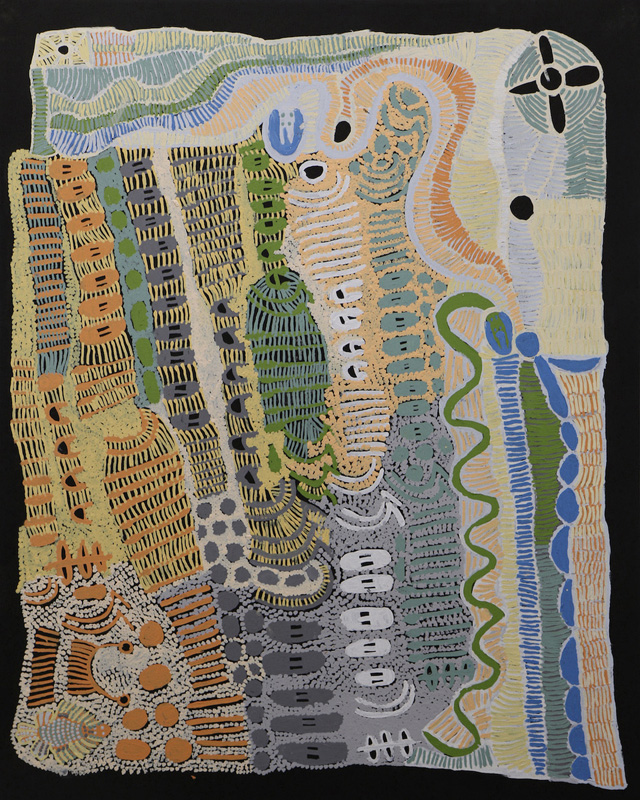 The 6 vivid works depict creation stories (tjukurrpa) such as the snake and goanna and the Dingo Dreaming site of Nyunmanu, deep in the Western Desert. "Most of the dingoes and their pups rose up into the sky and became stars", Doris relates." However, the ancestral mother Dingo and her pup had gone out hunting and were too tired to rise up, so they turned into a large rock that marks the place of this sacred Dreaming."
Other works depict the traditional tools and weapons she used (and which she still makes) such as Kali (boomerang) and wana (digging stick). Featured also are memories of her happy bush life collecting and eating a great variety of bush tucker, hunting and swimming with friends and family and the love stories of her youth.
Also on show is a solo exhibition of striking metal, enamel and natural material jewellery by leading Gumbayanggirr contemporary jeweller Donna Brown.
Doris Bush Nungarrayi, Ulumbaru- the place where I grew up + Donna Brown, Gumbayanggirr jeweller are on show June 10 – July 5, 2022.
EVERYWHEN ARTSPACE
Open: Fridays-Tuesday, 11am-4pm
A: 39 Cook St, Flinders
P: 5989 0496
E: info@everywhenart.com.au
W: everywhenart.com.au