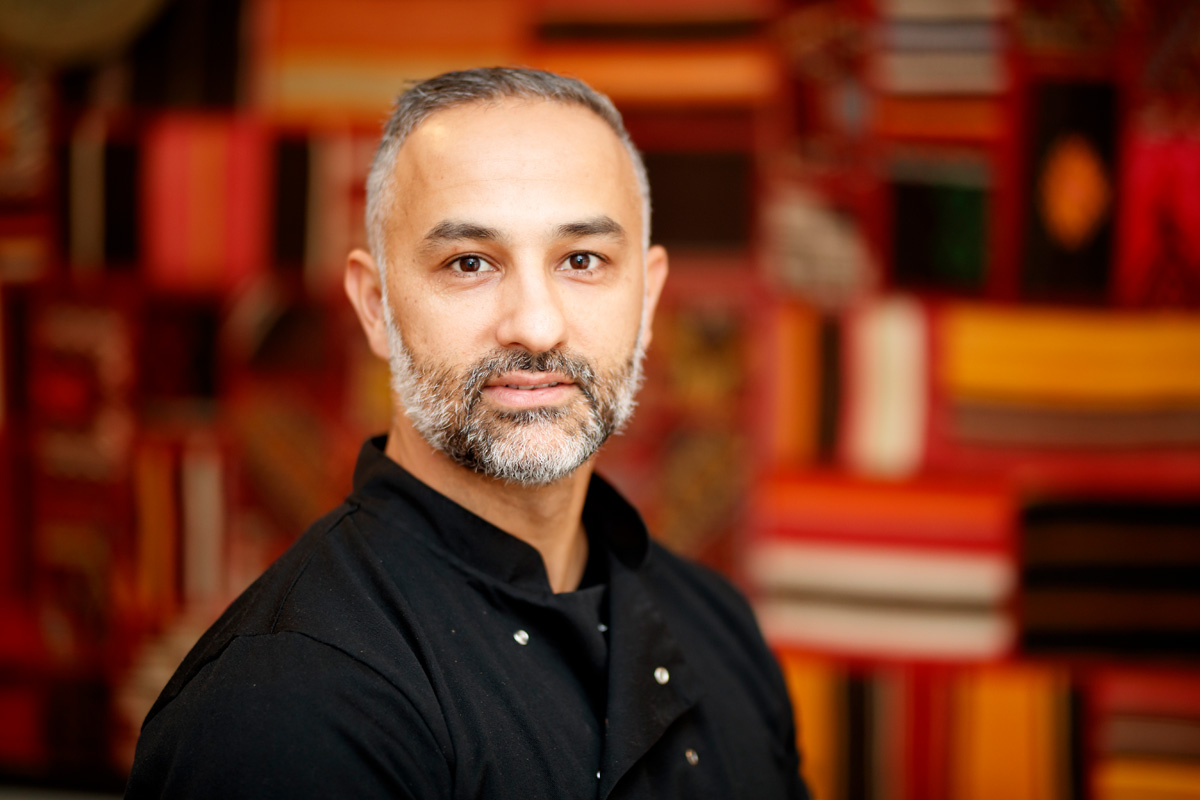 By Andrea Loise Thomas Photos Yanni
Nadir and Negin Shakoor, owners of Afghan Marcopolo restaurant in Mornington invite customers into their restaurant the same way they welcome guests into their home. "You become family when you visit an Afghan home for dinner. That's the Afghani way. It's our culture. We want every customer to have that same authentic experience. We want them to feel like they're at home," Nadir says.
Nadir's parents left Afghanistan with their four children in 1983 during the Soviet invasion. They fled as refugees, first to Pakistan, and then to Italy before making their way to Australia. They made social connections through cooking for the local Afghan community at social gatherings. Word got around. The Shakoors opened Afghan Marcopolo restaurant in Beach Street, Frankston in 1995.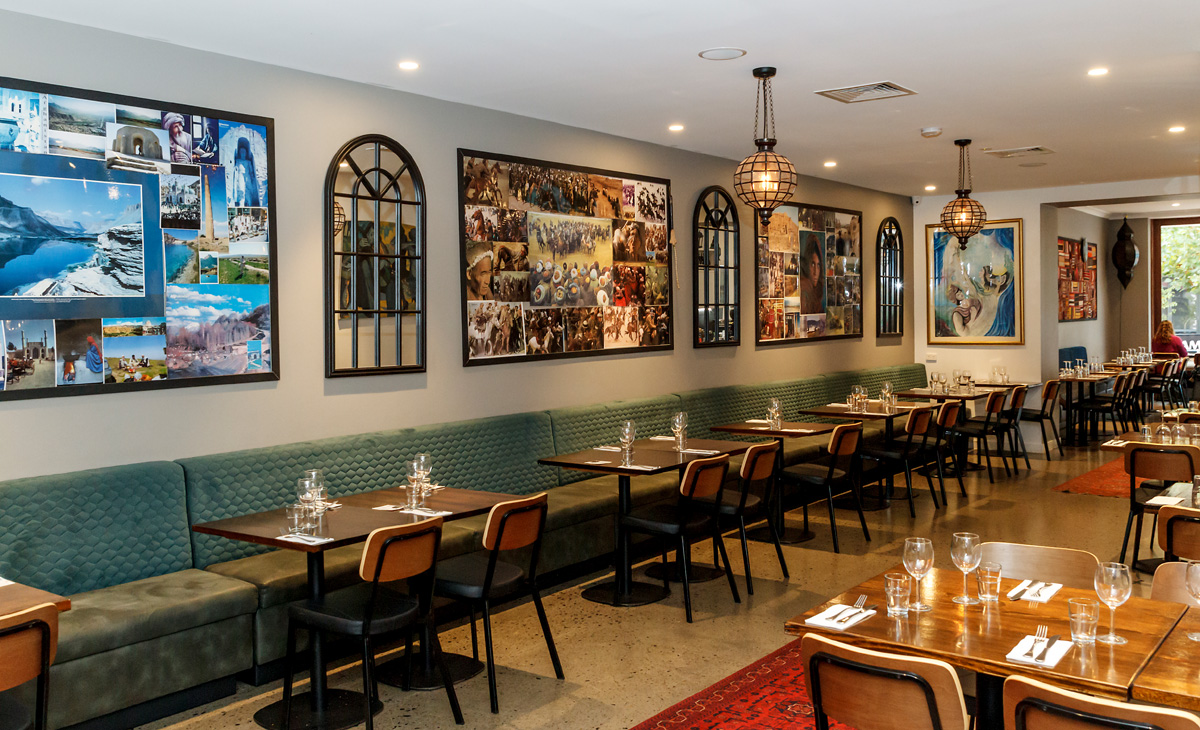 In 2000, they moved to their current location in Main Street, Mornington. Nadir started working in the kitchen with his parents when he was fourteen. He learned all of his mother's recipes (which are still used in the restaurant today). "In order to have authentic Afghan food, you need an Afghan chef who knows the flavours," Nadir says. So, when his parents retired, Nadir and Negin took over the restaurant.
Typical Afghani food consists of meat (usually lamb or chicken) and rice as staples, but added to that are distinctive curries and spices, such as turmeric, chili, coriander and fennel. Being landlocked between Central Asia, Iran and Pakistan, Afghan cuisine has Persian, Central Asian and Indian influences. Nadir describes the cuisine as warm, hearty, home-style cooking.
While Nadir learned to cook on the job in the kitchen with his Mum and Dad, he still completed a Commercial Cookery Certificate at Chisolm in Frankston. It provided him with good general cooking knowledge and gave him an insight into Modern Australian cuisine and the different cooking methods employed by Australian chefs.
Nadir and Negin had just spent twelve months renovating their restaurant when COVID hit. The timing could not have been worse. They opened their doors only to close them again two weeks later. That said, they were overwhelmed by the support from their loyal regular customers. Through them, they kept the restaurant afloat.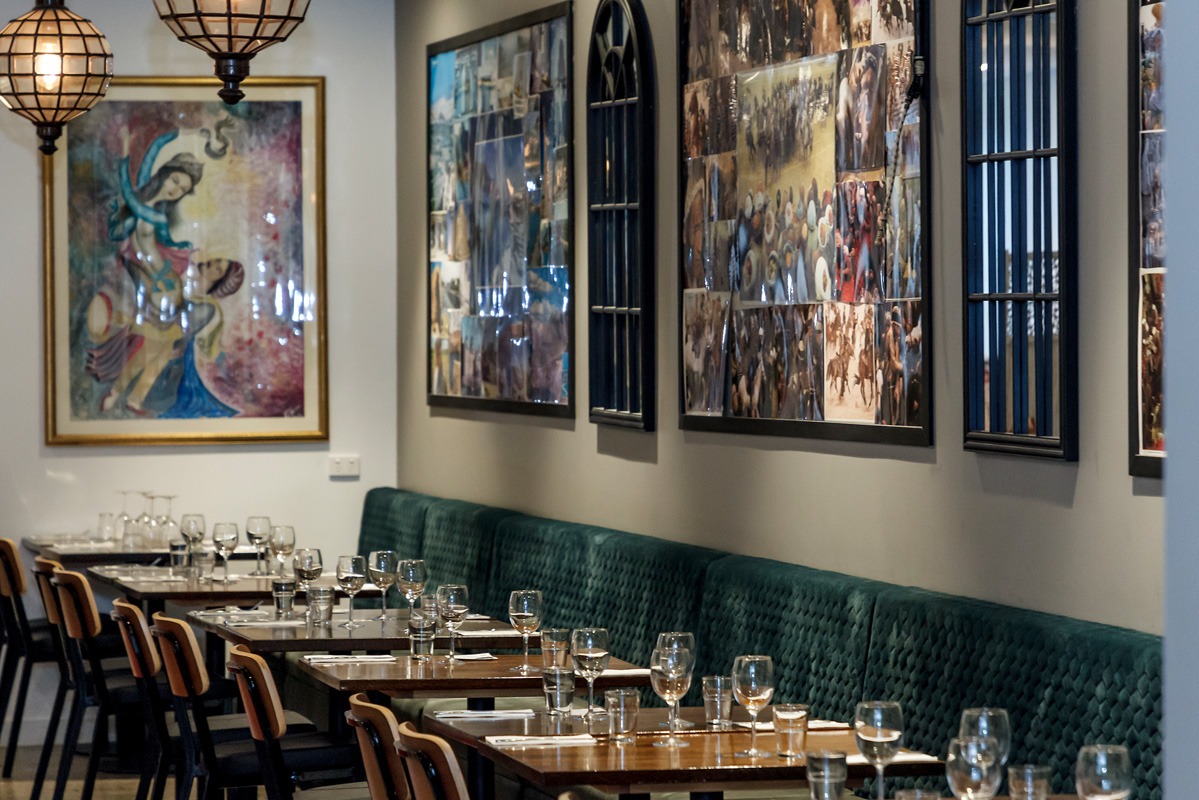 They used time during last year's sixth lockdown to start a fundraiser for the humanitarian crisis in Afghanistan and raised $8000. Every year, during Ramadan, they donate restaurant tips to not-for-profit organisation, HNA (Helping Needy Afghans). It's their way of staying connected and giving back to their homeland.
Meanwhile, on the Mornington home front, taste sensations are always simmering away. While Nadir uses his mother's recipes, he's had to tweak things just a bit to suit the Australian palate. "I've made the dishes milder, cutting down on the spiciness, but if our customers want it, we can add chili sauce or chili flakes," Nadir says.
What he's dishing up is authentic Afghani food, but some customers read korma on the menu and think the restaurant is also serving Indian food. Afghan korma is different. It's not as saucy. It doesn't have curry leaf and the rice that's served with it is very different. Afghan rice is a speciality all on its own.
Nadir said the biggest difference between serving Afghan food at the restaurant as opposed to at home is that in a home environment, the dishes come out on huge platters with massive quantities of food. There is no individual serving. People take what they want. When the restaurant is hired for a function, they offer that same authentic Afghani dining experience.
One of the many virtues of Afghan Marcopolo is consistency in what they serve. It's what keeps their customers coming back. "We have now been in business for 25 years. We are the only restaurant like ours in the region. That history and consistency makes us unique," Nadir says.
While they offer lots of traditional dishes like munto, kebabs and palow, they do have some dishes exclusive to Marcopolo, such as their Chicken Bamiani Korma (marinated chicken cooked with yogurt and cashews). It's a family recipe and their signature dish.
No matter what you order at Marcopolo, it will be authentic and mouth-watering. If you are a fan of sweets, do not miss the dessert tasting platter. It has firnee (custard topped with Persian fairy floss), homemade baglowa (pastry made with crushed walnuts and sweet syrup), Turkish delight and vanilla ice cream. It's to die for.