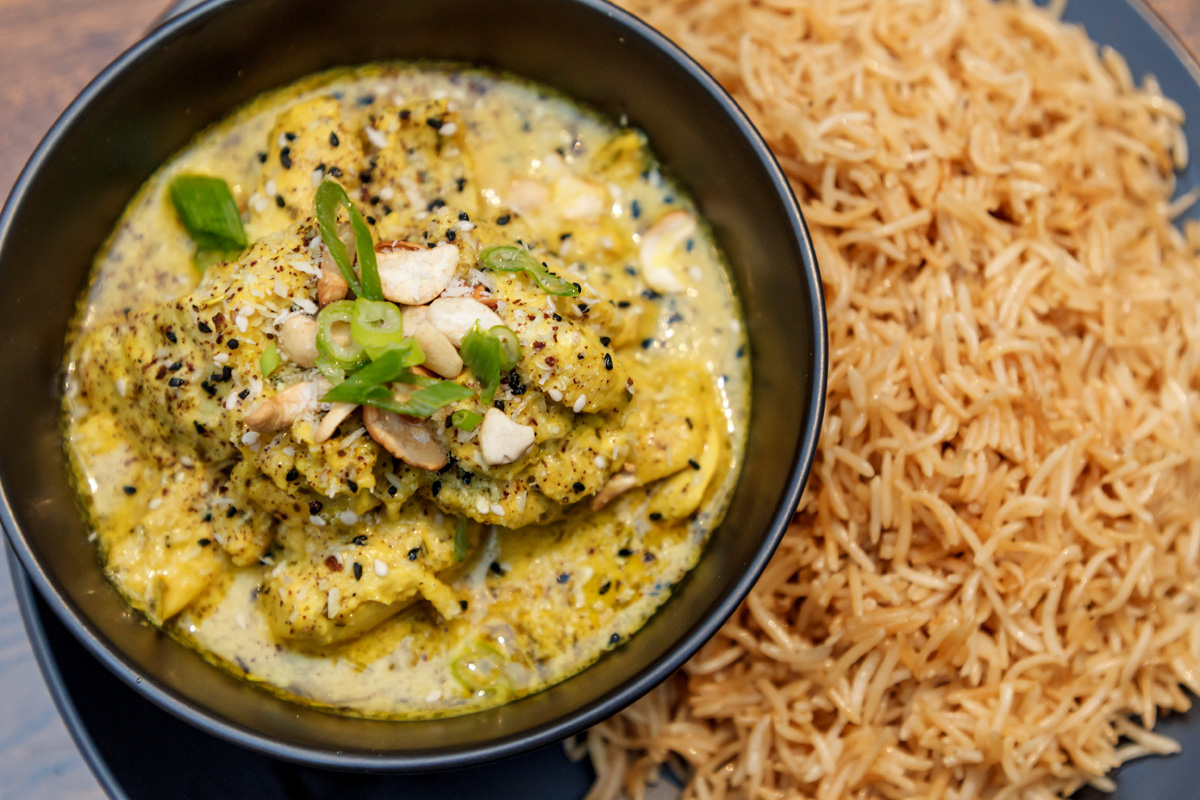 Serves 2
Ingredients
500g chicken thigh or breast fillet
1 large brown onion
1 tblspoon crushed garlic
⅓ cup oil
1 tablespoon salt
⅓ cashews (crushed)
1 tblspoon rosemary
1 tblspoon turmeric
½ cup plain yogurt
Method
Cut chicken into pieces.
Add salt, turmeric, cashews and yogurt and marinate chicken.
Slice onions, cook garlic and onions in a pot until golden brown.
Add chicken into the pot with the onion and garlic and stir all together. Let it simmer.
Once cooked, sprinkle the rosemary on top and serve.
Ingredients – RICE (CHALOW)
3 cups basmati rice
½ cup vegetable oil
1 tbsp. cumin seeds
¼ cup salt
Method
Rinse rice (Make sure to rinse the rice. Leave it aside for few hours before cooking. The taste of it will be much better if it is rinsed and soaked in advance.)
Boil water in a regular pot and add the rice. Bring rice back to the boil.
Heat vegetable oil in a pan.
Add salt and cumin seeds to the warm water. Mix well and then add the vegetable oil on top of rice.
Cover the lid with a tea towel and place it on the pot.
Cook on low heat for at least 25 to 30 minutes. (Hint: Best to be al dente)
Drain water from rice in a strainer.
Serve with Chicken Bamiani.
Afghan Marcopolo Restaurant
11 Main St, Mornington
Phone 5975 5154
afghanmarcopolo.com.au