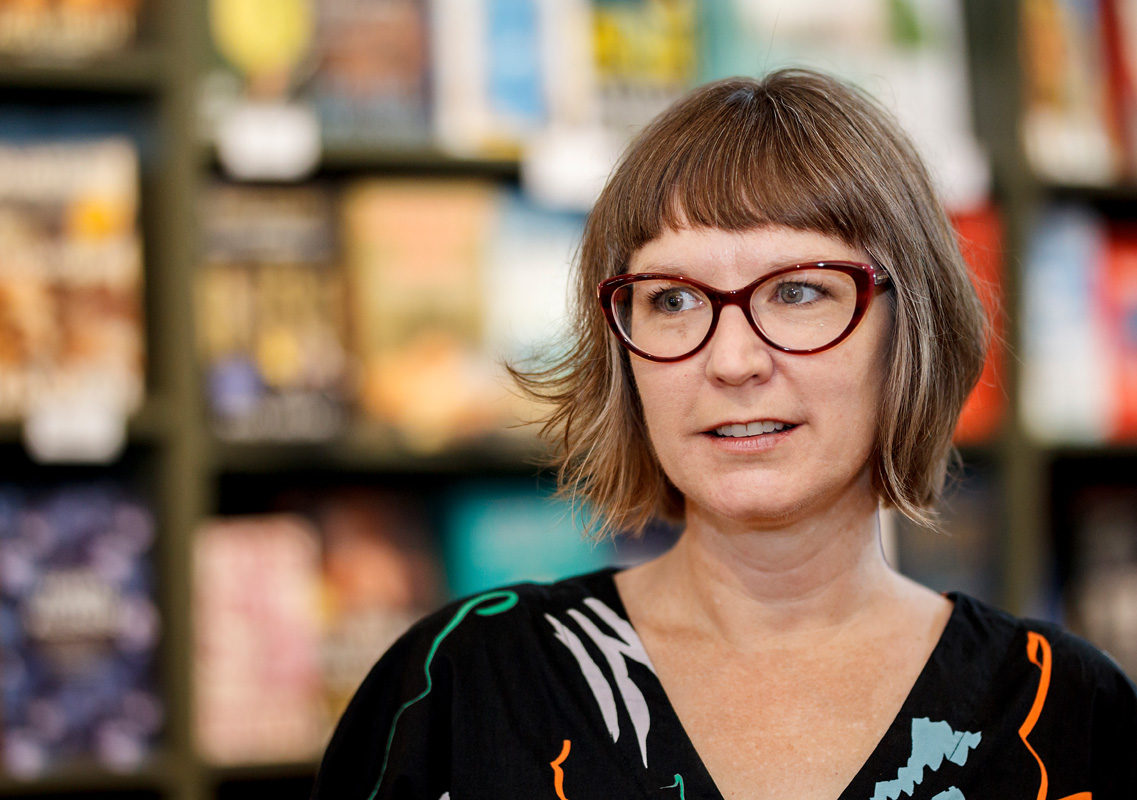 By Andrea Rowe Photos Yanni
At the end of Mornington Peninsula sits a little bookstore. It's been expanding our literary horizons in Sorrento and beyond. Antipodes Bookshop and Gallery is turning the pages on 24 years of welcoming browsers and bookworms through its door. Binding the lure of books and readers together is Jane McAuliffe, who purchased the business in 2013.
While not immune to the impacts of the pandemic, Jane says the business has dusted itself off and is determined to thrive. But this isn't just any bookstore; it's bursting with authentic creativity and a village vibe.
Independent bookstores are a valued and vital part of any community. They offer sanctuary, safety, space for contemplation and discovery, and room for relaxation and creativity. Writer Gloria Steinem recognised their power, writing "bookstores are still the closest thing to a town square."
Jane agrees. "Spending time in a bookshop fills you up; they're sacred, beautiful places – I'm thrilled to start my day in the store and enjoy the conversations."
What also boosts the store's appeal are carefully curated catalogues of books and hand-crafted art and giftware. It's literature-laden shelves share space with thoughtfully selected artworks and bespoke creations.
"It's become more important to shoppers to experience a deeper immersion, interacting with what they're buying, enjoying conversations and personal discoveries."
It's this innovative experimentation in retail that lures people into Antipodes.
Jane, together with her team, has been offering up such intriguing events as Words After Dark which are author conversations over wine and cheese. Then there are artisan exhibitions, Prosecco Friday afternoon wind-downs and book buying, and one-off events like Antipodes Noir which is browsing the bookstore by candlelight and violin recital during Earth House. Over the years Antipodes has collaborated with local traders through Literary Lunches with Bistro Elba, launched local authors books and is the bookseller for regional Wheeler Centre events at Montalto Restaurant.
Inside the bookstore treasures blend with books and a staircase calls children to explore Little Antipodes. "Having a dedicated expressive space down our stairs is magical. I love seeing kids run in and down the stairs; it's their space to be nosy and noisy, to discover with delight and retreat to corners to read."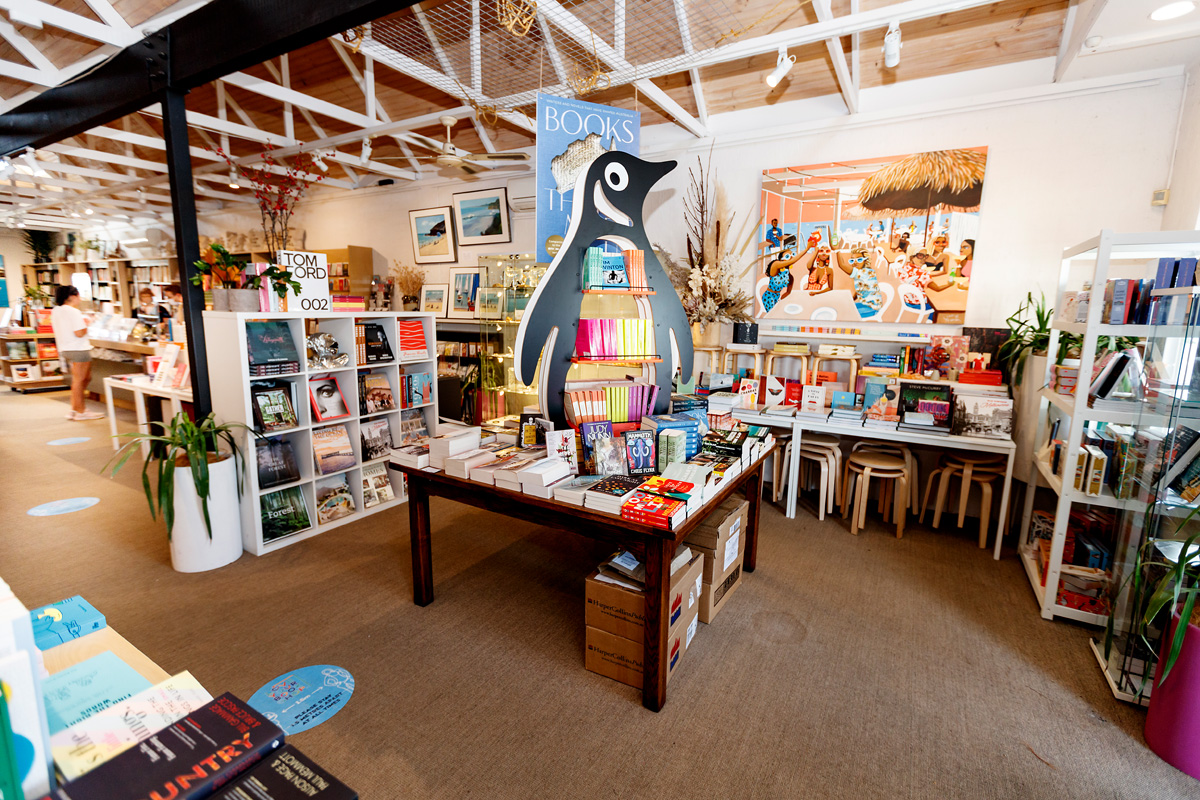 Jane complements the space with school holiday programs, story times and family friendly workshops. "Little Antipodes let's young readers have ownership of their space. Families treasure visiting it as a holiday tradition too"
Antipodes isn't just valued by summer traffic though; it has achieved a firm following by locals and has a loyal staff. "My staff are the best people in the world and some of my closest friends.
We come from all walks of life and bring different energy and interest to the store's atmosphere. Together we make sure our customers experience that energy too."
Janes says that when she visits bookshops "I immediately feel serenity; it's a safe and personal space where nobody bothers you. I want to find something I didn't know I wanted, or have an interesting conversation."
"When people walk into Antipodes, I want them to feel relaxed and welcomed, not pushed for a sale. Many think of us as their community; we're more than just a place for books, we're a space filled with carefully chosen creativity that speaks to people individually."
It's a surprise to learn that Jane had no previous experience in running a bookstore. But she was always a reader and had a background in publishing and education writing with the Sydney Morning Herald and The Age. A relocation from Sydney to Melbourne for husband Rohan's then corporate career, and subsequently to the Mornington Peninsula saw Jane reassessing a career that would work around the needs of her children, Lily and Ollie.
"It was a finger on a map decision; we wanted to be near a beach and in a wine region for Rohan's wine growing passions. Bookstores hadn't factored in our plans, but suddenly there we were taking over the store for a busy summer season in 2013. But this is my dream job."
Adelaide-raised Jane remembers visiting bookstores for special occasions like birthdays and Christmas, as well as schoolbook shopping.
"It was always an important investment and books were treasured. I draw on that when I say I want people to step into the store and feel a sense of books and art being cherished."
Jane is just as chuffed when authors and creators celebrate that vibe too.
"It's fulfilling knowing that others feel this connection. I love seeing how customers interact with this creative energy in-store."
Jane has utter admiration for her staff and supportive family's energy, as well as gratitude for loyal shoppers who stuck by them during rolling lockdowns.
"The last two years have hit us hard, like every single small business and we're still finding out feet again. It was the most stressful time; there were days in 2020 when we didn't know if we'd survive. We put in new systems, went online, delivered click and collect and were grateful to our community for carrying us through."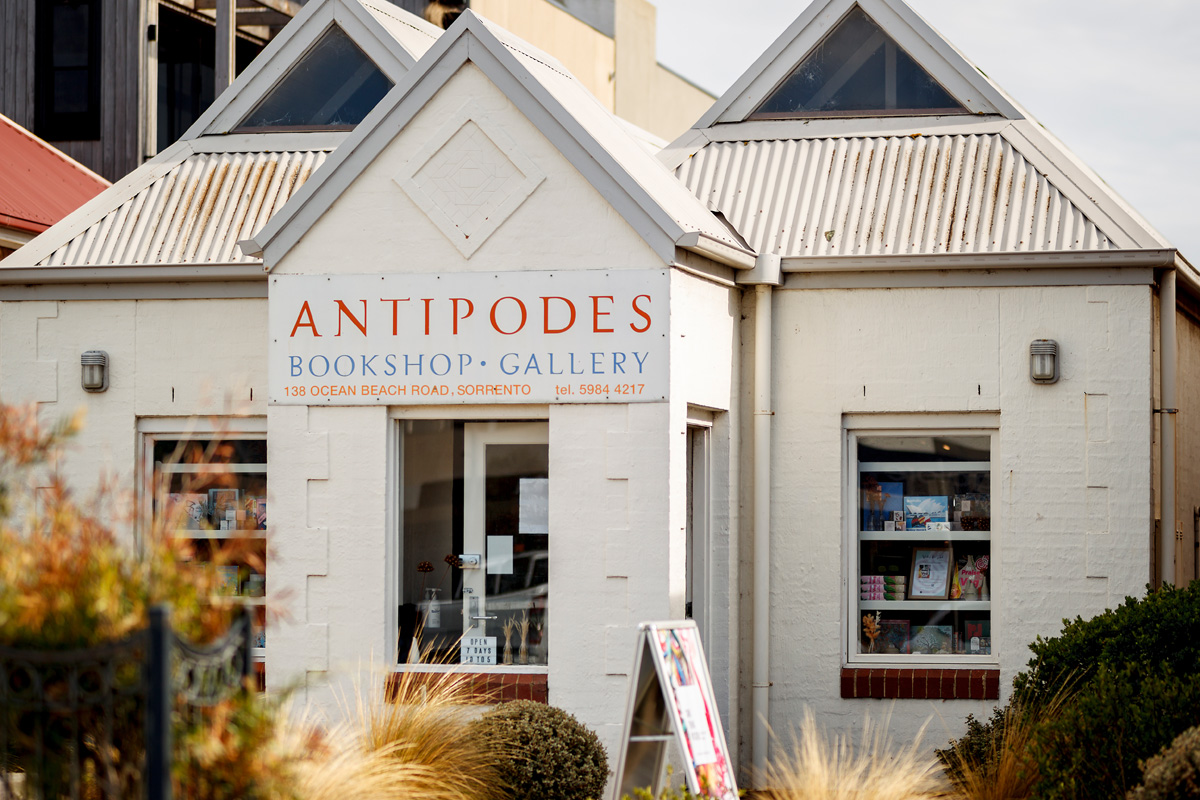 "In 2021 the shift was heavier and in 2022 there's still interruptions for events and plans. But we've thrown ourselves into everything, said 'Yes' to collaborations and author visits, and committed to being a positive place of reconnection and respite from what we've all endured."
"People have retreated into reading to help them through, returned to the classics for comfort reading or opened their minds to expanding reading horizons. Books really do get you through."
The final word goes to Jane's own reading pile. It's the chance to examine a booksellers personal preferences.
"I like stories that tell us about ourselves. I'm drawn to books that are dark and uncomfortable, and sometimes brutally uncomfortable. I like fiction that holds up a mirror to society and humanity and inspires conversations that draw us in."
Drawing readers in is something to be cherished at Antipodes Bookshop. Amongst its bookshelves a community gathers for conversations and discoveries. In the words of Vincent van Gogh "So often, a visit to a bookshop has cheered me, and reminded me that there are good things in the world."
---
Insta: @antipodesbookshop
FB: @antipodesbookshopsorrento