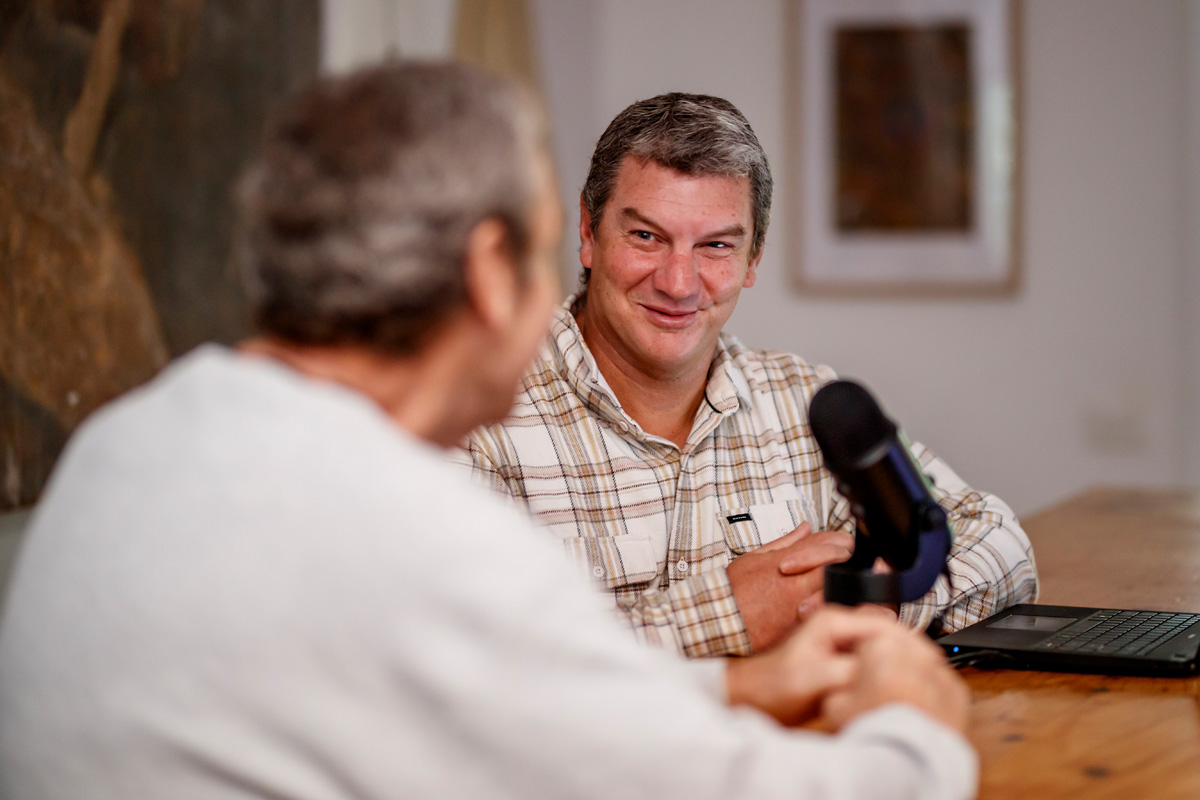 By Keith Platt Photos Yanni
During last year's lockdowns surfboard maker and primary school sports teacher Dillon Milenkovic decided that surfing on the peninsula had a history worth recording.
With some help on how to record and edit from fellow podcaster Andrew Mock, (and some backing by brewery Bonza Brew and picnic hamper supplier Cellar and Pantry) he has interviewed more than 15 surfers and surfboard makers, recording their times and lives chasing waves. His 21-episode podcast Salt of the Peninsula currently runs for about 40 hours.
The recordings show that the ceaseless search for waves not only led many to call the peninsula home but to also use it as a launching pad to make a living and explore the wider world; surely one of the best perks of any job.
Surrounded on three sides by sea, including the unpredictable Bass Strait, the peninsula is an ideal base for surfers. The type and size of waves varies from beach breaks to rocky points and offshore reefs, all affected by tides swell size and wind direction.
Close to the Melbourne's southern and eastern suburbs, the peninsula has for decades increasingly been a destination and a home for surfers. It was a lifestyle choice for many but, along with the desire to live near the waves, came the need to make money. As surfing grew in popularity so too did a surfing industry.
Dillon dates his "passion" for surfing back to his early teens and his surfboard-making efforts to 2000. But the required skills did not come until he was in his 30's watching and absorbing as the late Michael Parkinson, of Sorrento, made him a board. "Mick shaped and built a board for me while I hung out during the whole process, watching the master at work," Milenkovic says.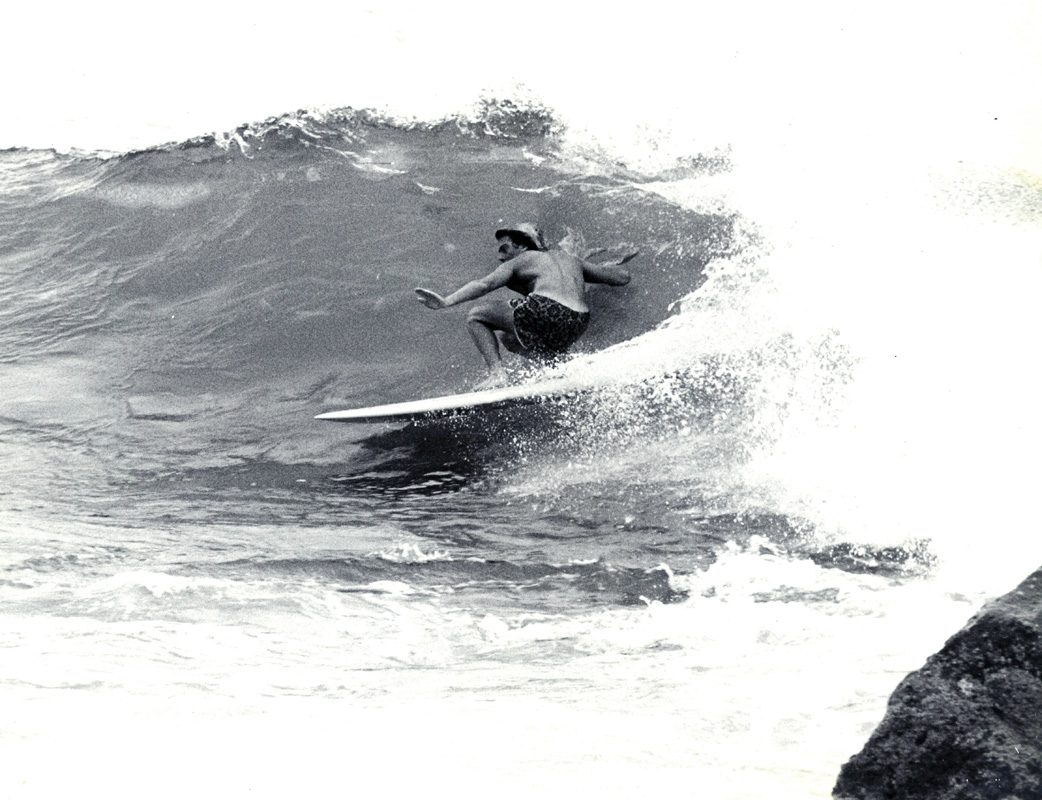 "I then fell in love with building surfboards and pursued a part time job with a registered business name DMS Dillon Milenkovic Surfboards."
Dillon is a big fan of board makers on the peninsula and urges surfers to buy local: "Money shouldn't come into it … not that they charge more than other high-profile shapers anyway; they're usually cheaper". He continues, "We have second to none board builders on the peninsula and these local manufacturers are proud of their reputations. The peninsula is such a small place with surfers who scrutinize their equipment." He suggests taking advantage of getting to know your local board-makers and says, "Shake the bloke's hand with some dust on it and slide the shooter in the back of your car. You'll also get to shoot some conversation for a while and smell the resin."
The Salt of the Peninsula podcast was inspired by Red Hill Cricket Club's Andrew Mock's Tales from the Chip podcast with its interviews with footballers and cricketers during lockdowns.
"This is when a light bulb went off, and I thought I'd love to do this about surfing from our peninsula, starting off with our elder gentlemen of surfing," Dillon said.
"I like to let the guests roll with the stories. John Jolly was my very first episode, and I could not have asked for a better first guest. "John was patient, well spoken, considerate, very interesting and very true to our peninsula, but with many other stories from around the country and even further." "Like all guests, he was humble and liked to speak about other people probably more than himself."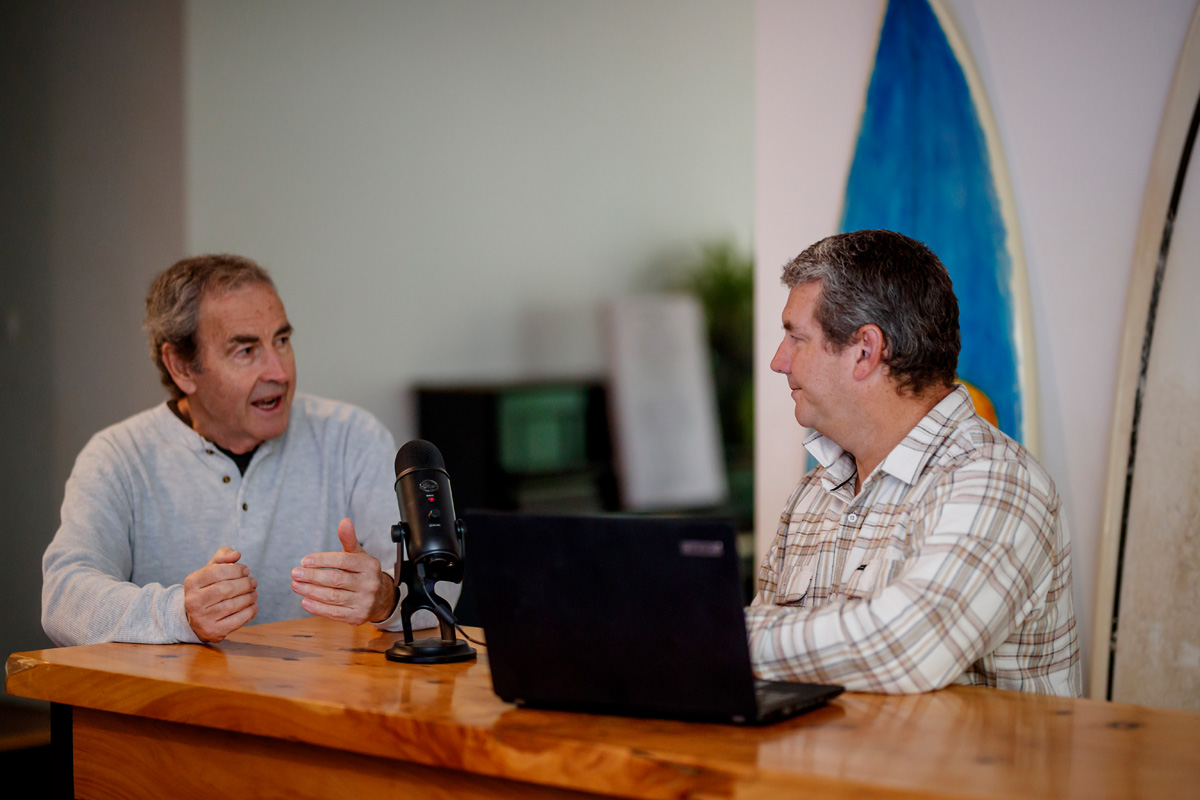 Other names on the podcast (besides the many "dropped" in the talks) include Garry Taylor, Steve Friedman, Ian Portingale, Mark McCabe, Phil Grace, Terry Jackson, Dave Morrison, Phil Coates, Paul and Phil Trigger, Chris Cornell, Neil, Rory and Dan Oke, Ian Cochrane, Geoff Coker, and Jon Wilson.
"The feedback from the surfing tribe on the peninsula has been amazing," said Dillon. "I've been lucky to have a bunch of blokes who are receptive to opening up and peeling back the layers to the golden years. It also took some strength from most speakers to talk about certain issues from the past while other stories had me laughing uncontrollably.
While many of his podcast "guests" are board builders, they also include competition surfers, club committee members, "pioneers" of the peninsula and "surfing hardware inventors and wizards." "They would all hold a crowd with their presence," Dillon said. "As stories unfold over the microphone I find myself learning more about our peninsula; whether it's about people, buildings, surfing breaks, friendship, competition, or travel."
"I believe I have decade envy and think growing up and surfing in the 1970s would have been very interesting. It's a great vibe listening to stories from back in that time and understanding that these guys were really gutsy in their wave riding, travelling, board building and much more."
Dillon sees "no end" to Salt of the Peninsula, with plans to speak with more "people from the golden era" and cover "some grommet work, surfboard models and environmental aspects". "I was thinking I would be happy if 100 or so people gave the first episode and beyond a listen. As it stands, nearly 15,000 episodes have been downloaded along with a few overseas listeners."
---
Salt of the Peninsula is available through Spotify & Podbean.