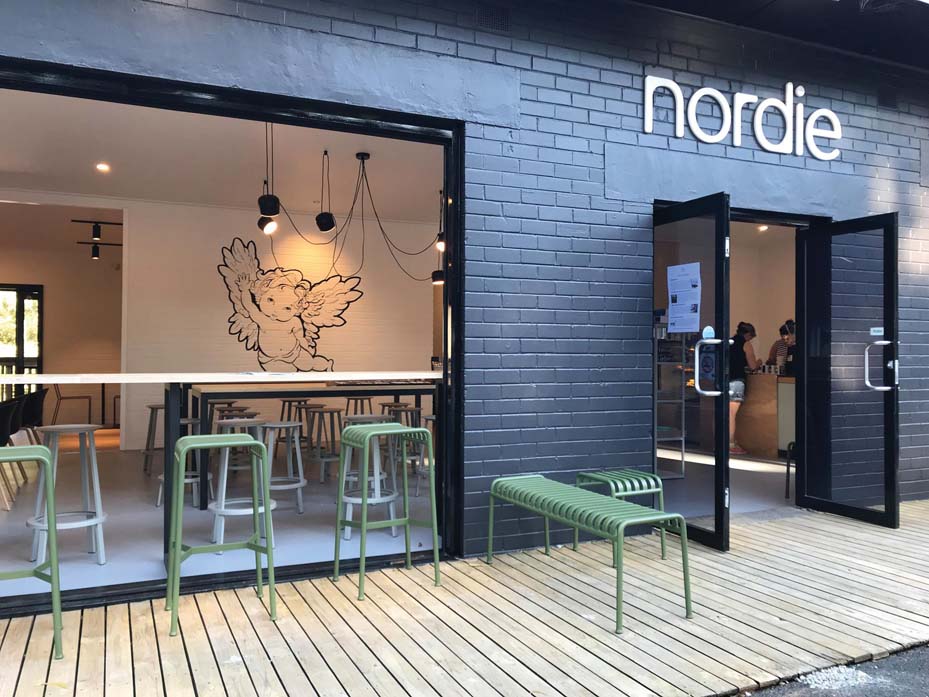 Tom and Rina Portet met in New York at a wine course. Rina was studying food science and Tom was studying wine. Since then the couple have lived in Copenhagen and Sydney, and then two years ago they made their home on the Mornington Peninsula. Bringing their own special blend of wine and food knowledge together, the couple started Nordie Café two years ago and are embracing their sea and tree change.
"Like most cafes we started out just with great coffee, but it has quickly evolved into a Scandinavian style café with good clean food and a fresh, simple and wholesome ambience," said Tom, who was familiar with the peninsula through his family's history in the wine industry. "My family is tenth generation wine makers so I knew all about the peninsula and, when Rina and I decided to have a lifestyle change, this was the perfect place."
The couple moved with their three children in 2017, the same time they began their family-owned café.
"We love that Nordie brings the elegant simplicity of Scandinavian styling and dining to wine country with the warm hospitality of Rina's hometown of Copenhagen," said Tom. "We use the well regarded roaster, Allpress and are proud of our upscale dishes like the Nordie Green Bowl, the Red Hill Rösti Benedict with its simplicity of smoked salmon, poached egg, avocado and hollandaise, and the hot dogs and burgers that are made to perfection," said Tom. "The Copenhagen Hot Dog is a favourite with its locally-made bratwurst, and you can enjoy a local beer or pinot noir from our wine shop next door."
Nordie has its own mini-market with coffee beans, Prana Chai, brewing kits, and also a choice of stylish and practical home and kitchen wares by the iconic and award winning Danish design house, HAY – in fact the entire HAY range, including its furniture, is available through Nordie Café.
With Rina as a food scientist and Tom a wine scientist, the blend is unstoppable, and the couple have found their niche on the peninsula.
"It has been amazing and has given our family the lifestyle we wanted to lead, allowing us to combine our different expertise," said Tom. "It is great having the venue which is 'hygge', which means cosy in Danish. I was brought up in country Victoria and our café is like a country and Scandinavian café combined."
---
Nordie Café is at 1008 Mornington-Flinders Rd, Red Hill.
Phone 5989 2171