By Mikayla van Loon   Photos Supplied
At Many Little Bar and Bistro, head chef Gayan Pieris doesn't just create Sri Lankan inspired meals, he tells stories.
"Every dish I make, I do have a story," he said. "Cooking is all about honesty for me. When I start designing a dish or even the simplest curry that I make, the produce and the techniques are the key players."
Growing up in a village in Kandy, a city located in the central and mountainous part of Sri Lanka, Gayan was surrounded by rice fields and homegrown fruit and vegetables.
With seven brothers and sisters, Gayan said he was always helping his mother prepare meals and that his family experience is where his love of cooking came from.
"The younger boys would go and collect the firewood for her to cook and my sisters, they were helping with the cutting and chopping. And then as we grow up we sort of started helping her as well with the cooking," he said. "Helping mum and dad is a part of your life, even as a kid."
For the first years of his life, Gayan and his family didn't have electricity and therefore unable to store things in a refrigerator, so he is very used to creating meals with only fresh ingredients.
The 38 year old has now lived in Australia for about 13 years and is taking on a combination of Sri Lankan cuisine with an all-Australian line up of produce and presentation.
"We have something called woodapple [in Sri Lanka], which is very similar to quince in [Australia]. So, whatever we made from woodapple, I'm making from quince, from the quinces I can get here. So, we just try to achieve those flavours in a more Australian way," Gayan said.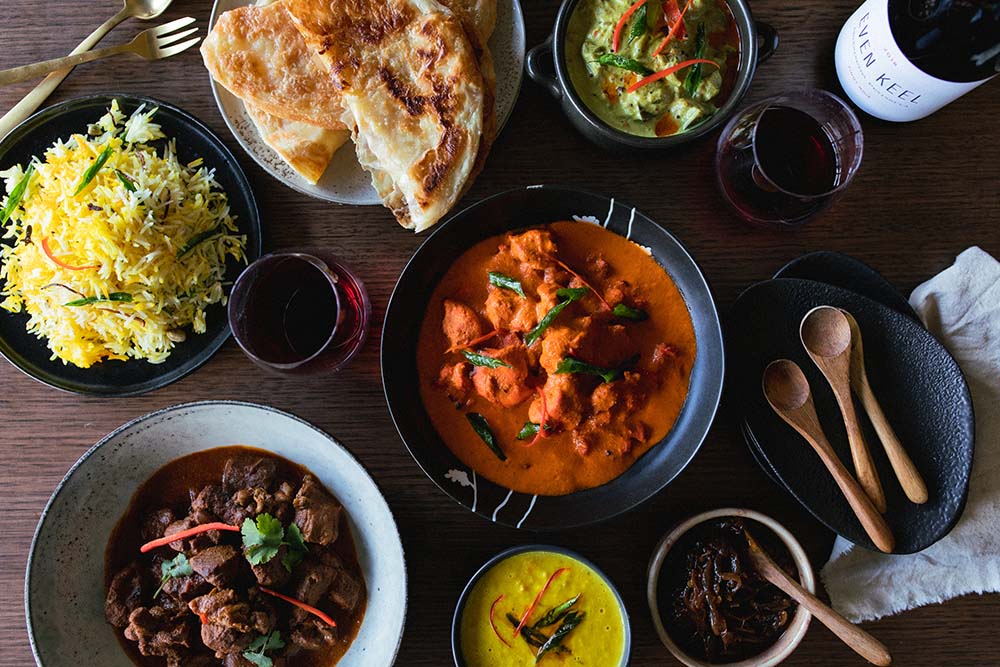 Many Little sources its ingredients from local suppliers and its own Polperro farm; the idea is to "celebrate the land and the nourishment it provides."
"We have a bunch of really good farmers who know what they are doing," Gayan said. "It's much easier to work with them because the produce that comes to us is very connected to the soil and it makes my job much easier because I know the story behind it."
"The other thing is the story: just to see the ingredients from seedling to the produce that you have on your plate and appreciating the amount of hard work that they are putting into growing this amazing produce."
Since starting in the Many Little kitchen in November 2019, Gayan has slowly introduced more and more Sri Lankan inspired dishes to the menu.
After the first Coronavirus lockdown in Victoria eased, Gayan noticed a higher demand for the Asian-Sri Lankan infused meals they had been creating as take away in previous months.
He said the take away business is a challenge but the community is very welcoming of the idea and he felt he had to give back in a tough time.
"To be that business which was looking after the community in their time of need, and they needed comfort food, they needed something comforting them," he said.
"I have to give credit to the community as well; they have been with us throughout the journey and it's amazing. I've never seen anything like it; the way they have responded."
Each and every meal is crafted and created with respect and the best health benefits in mind.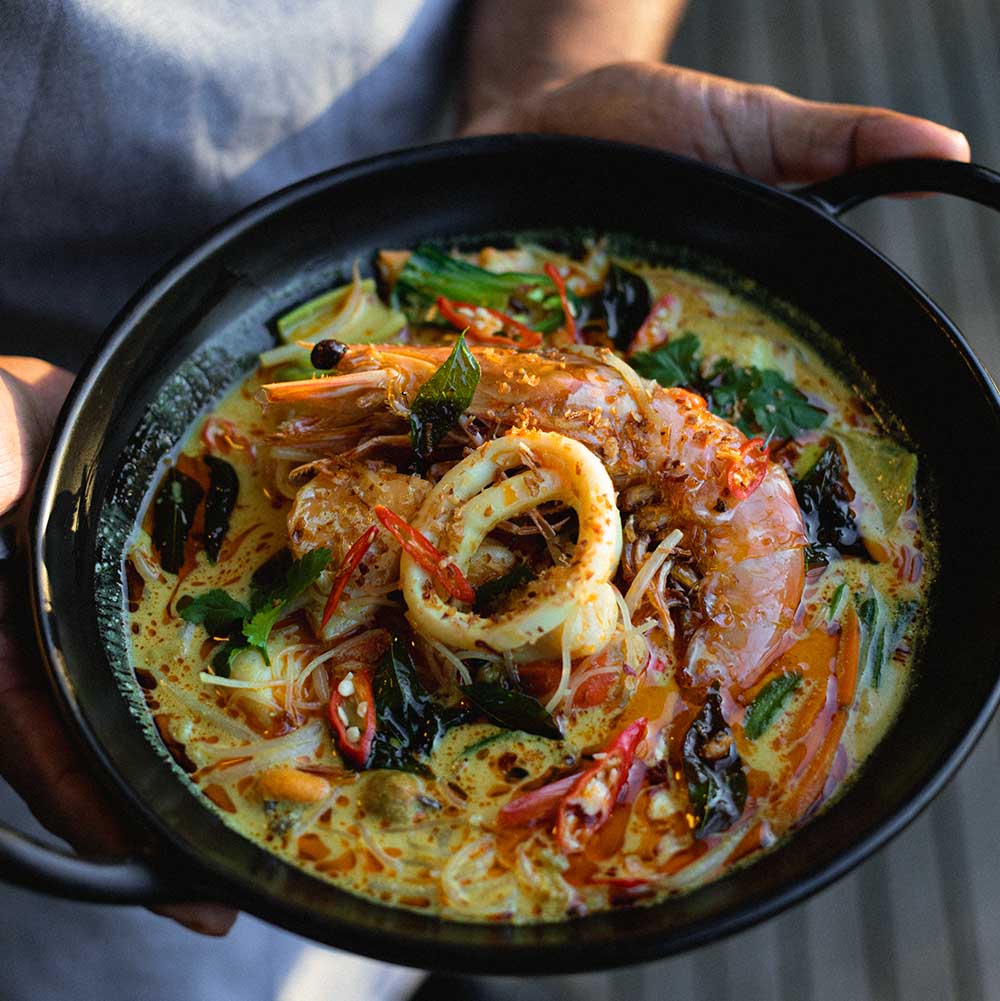 Sri Lankan culture practices one of the oldest holistic healing systems in the world. It's called Ayurveda.
"It is more like a way of living than a medicine," Gayan said.
The meals Gayan creates have up to 15 to 25 spices in them, which he says is not just for flavour but to ensure customers are getting all the important ingredients they need to live a healthy life.
"Your food is your number one medicine. If your food is not right, you obviously need other medicines because you're not doing it right. But if you take your first medicine right, if you're having it in the right amount and having it with the right properties in it, you should have a better result," he said.
Many Little may look a little different at the moment but Gayan is ready and waiting to reopen.
When that happens, he suggests trying the Thali: a display of Sri Lankan cuisine including a hopper, curries, vegetables, sambol and relish.
The idea: eat it like a taco.
But for now, choose from a range of authentic Sri Lankan meals with an Aussie twist to be delivered to you in Red Hill, Main Ridge, Flinders, Shoreham, Pt Leo, Merricks, Balnarring, Mt Martha, Dromana, McCrae and Arthurs Seat.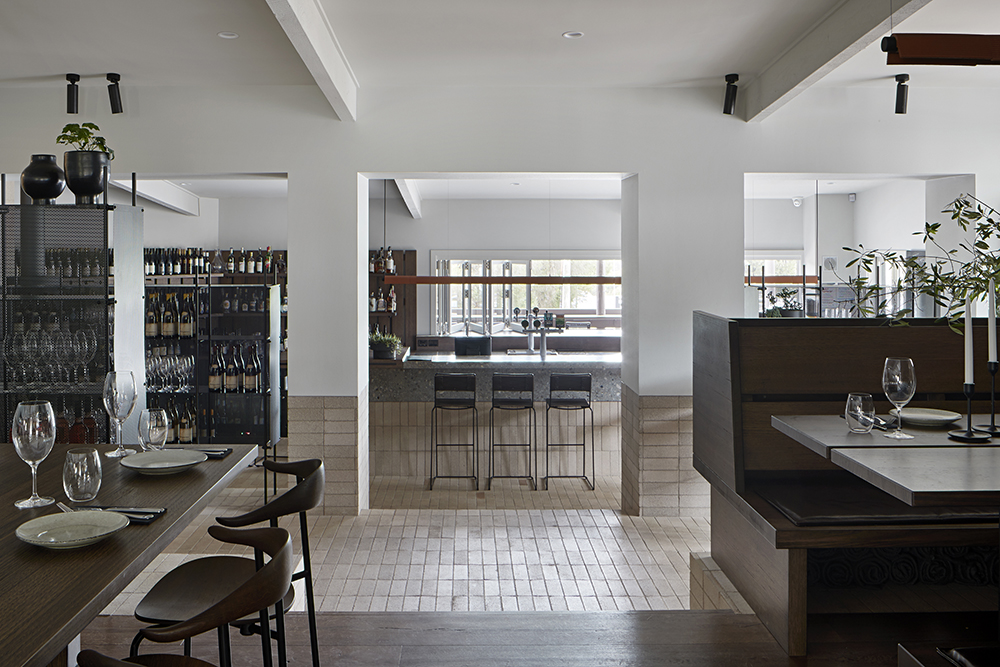 Recipe
LAMB TIKKA PAN ROLLS
Serves: 10 (2 rolls per serve)

Ingredients:
For the filling:
500gms minced lamb
250gms boiled, grated potato
5 shallots (diced)
1 green chilli (deseeded and finely chopped)
1 red chilli (deseeded and finely chopped)
½ Tbs minced ginger
1 Tbs minced garlic
2 curry leaves (stems sliced)
¼ Tbs cracked black pepper
1 Tbs Sri Lankan unroasted curry powder or garam masala
1 Tbs cumin powder
salt to taste
For the crepe batter:
40gms butter
5 eggs
200ml milk
250gms flour
200ml water
20gms salt
For the crumb:
panko crumb
fine bread crumb
egg wash
plain flour
Method:
Lamb Filling
Heat up a heavy based pan to medium heat and add a little coconut oil.
Once the oil is hot add shallots, ginger, garlic, green chili, red chili one by one and stir continuously.
When the aromatics are soft and translucent, add the curry powder and cumin powder and stir for about 30 seconds.
Add the minced lamb and stir well.
Slow cook the lamb on medium heat till it is fully cooked and the liquid has evaporated by half.
Add the boiled, grated potato mixing in well and continue cooking until the mix gets semi dried. Season with salt.
Remove from heat and let mixture cool down.
Crepe batter:
Mix all the ingredients except butter in the food processor until the batter gets smooth.
Melt the butter in the microwave and add into the batter mix little by little while mixing slowly.
Make the crepe:
Heat a large non-stick crepe pan to medium heat, ladle the batter and move pan around to form a thin crepe.
Cook crepe 1 minute on one side and then flip and continue to cook for 30 seconds.
Place crepe flat on a table, add filling and start rolling like a spring roll. (Usually about 50gms of lamb mixture per roll.)
Continue the process until the mix is finished.
*Crepes can all be cooked first but need to be kept in a warm place in the kitchen covered to avoid breakage. It is important to roll while the crepe is warm or otherwise the crepe will tend to break easily.
Crumb:
Mix 2 cups each of panko and plain breadcrumbs. If crumb mixture becomes soggy you may need more.
Set up a crumbing station with flour, egg wash and breadcrumb mix.
Crumb until all the rolls are done.
Cook:
Deep fry in coconut oil until they are golden brown. Usually about 6-7 minutes in 165°C.
Serve while hot with date and tamarind chutney or tomato ketchup.
---

Bar & Bistro 
2-5/159 Shoreham Rd, Red Hill South
Phone: 5989 2831