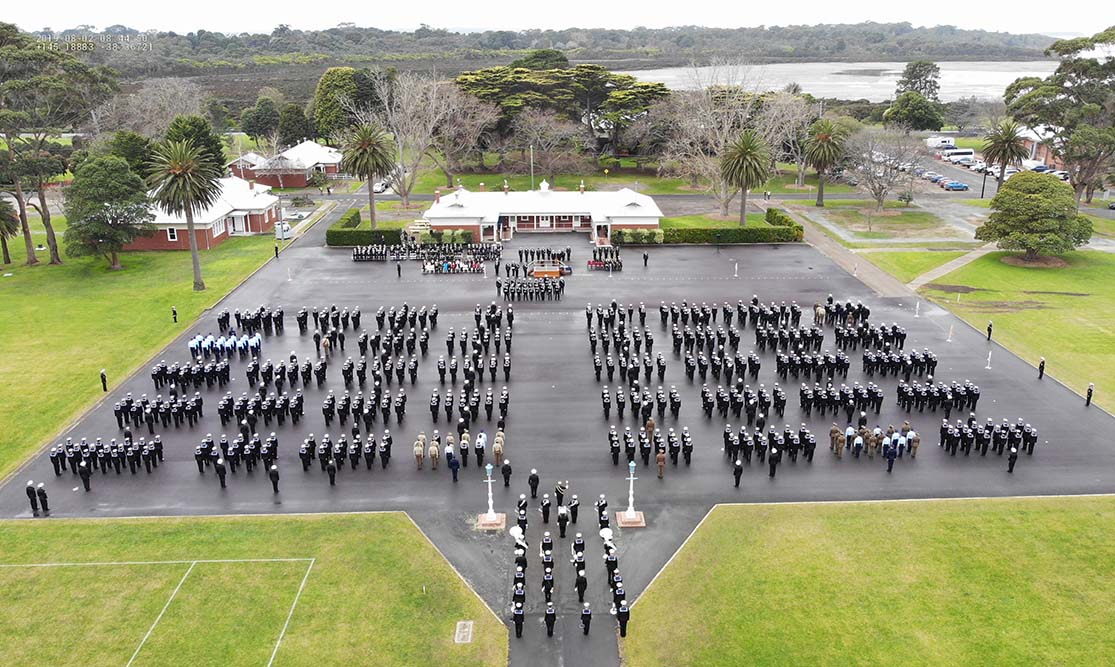 By Toni Munday
This year marked the centenary of when HMAS Cerberus, the largest training establishment of the Royal Australian Navy, officially came to Crib Point. So when I was asked to write an account of my time at the base, which extended over 15 years and included 6 years as curator of the Cerberus Museum, I wanted to tell a story which reflects the heart of the establishment.
Selecting a Site
When the federation of the Australian states took place in 1901 the state colonial navies were amalgamated, leading to the formation of the Royal Australian Navy in 1911. In the previous year the Australian government had requested Admiral Sir Reginald Henderson to select the best location for a central naval base. Of the five sites around Australia that he considered suitable, he nominated Western Port. In 1911 the government secured 4,000 acres of land at Hann's Inlet, and on 12 February, 1912, the first sod of soil was turned.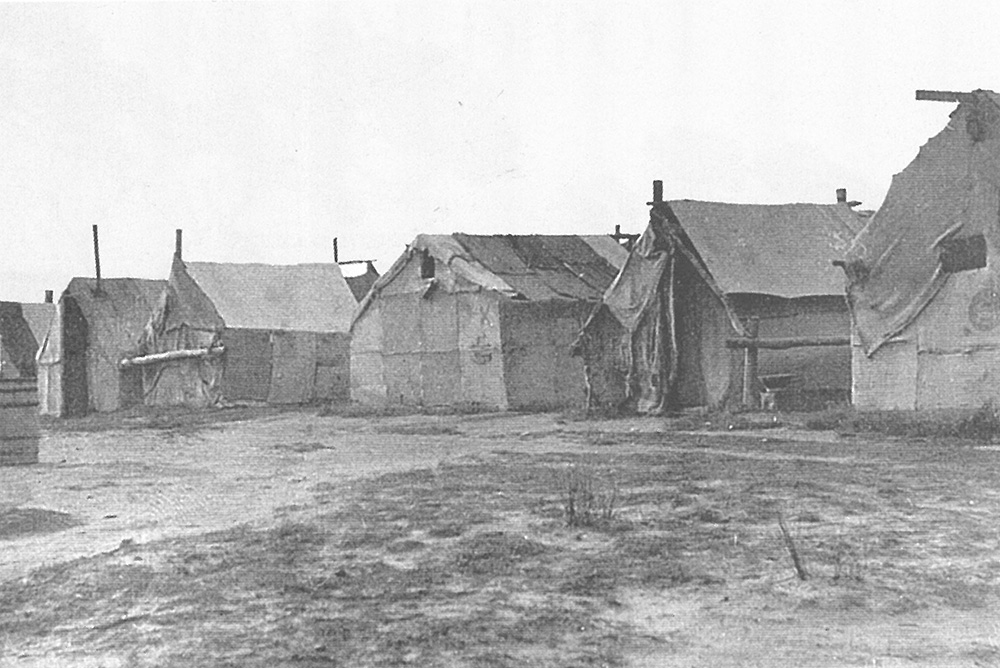 Construction of the Base
Extensive earth moving was required in much of the grounds before building could commence, and clearing of the mangroves, which grew up to the high – water mark, were a priority. Progress was slowed by the outbreak of World War One, but during 1916 – 17 the peak of construction was reached, with a workforce of 800 men in 1917. Many brought their families and initially a tent city was set up in what was to become Cook Road. However it wasn't long before houses began to appear in what became Main Road, Crib Point, near the Park Street entrance. Many of these houses still stand today.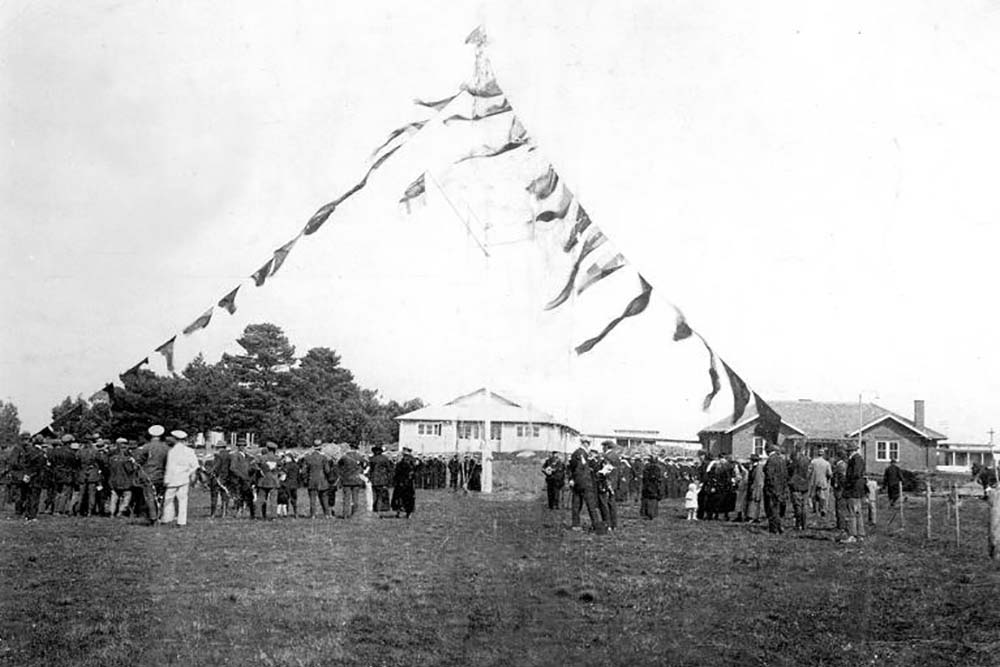 The Official Opening
The official opening ceremony of Flinders Naval Base was carried out on 1 September, 1920; the original intention was that it would be a submarine base. In the following year it was decided that the new institution would be dedicated to training and the name was changed to Flinders Naval Depot. The Depot was officially commissioned as HMAS Cerberus on 1 April, 1921, but for the men on board it was always Flinders Naval Depot.
The local newspaper described the opening day as "…a red letter day for Crib Point." The local primary school was marched down to witness proceedings. In 1921 when Captain Stanley Roy Miller RN took command he invited the students of Crib Point Primary to a ship visit on board HMAS Australia which was anchored in Western Port. This strong connection between Crib Point school and HMAS Cerberus has now extended for 100 years.
Not only does Crib Point Primary have this link, but St Joseph's Catholic School was built in 1927 with the support of Chaplin Martin from the base. He not only encouraged the establishment of St. Joseph's, but was also the school's spiritual leader while serving at the Depot.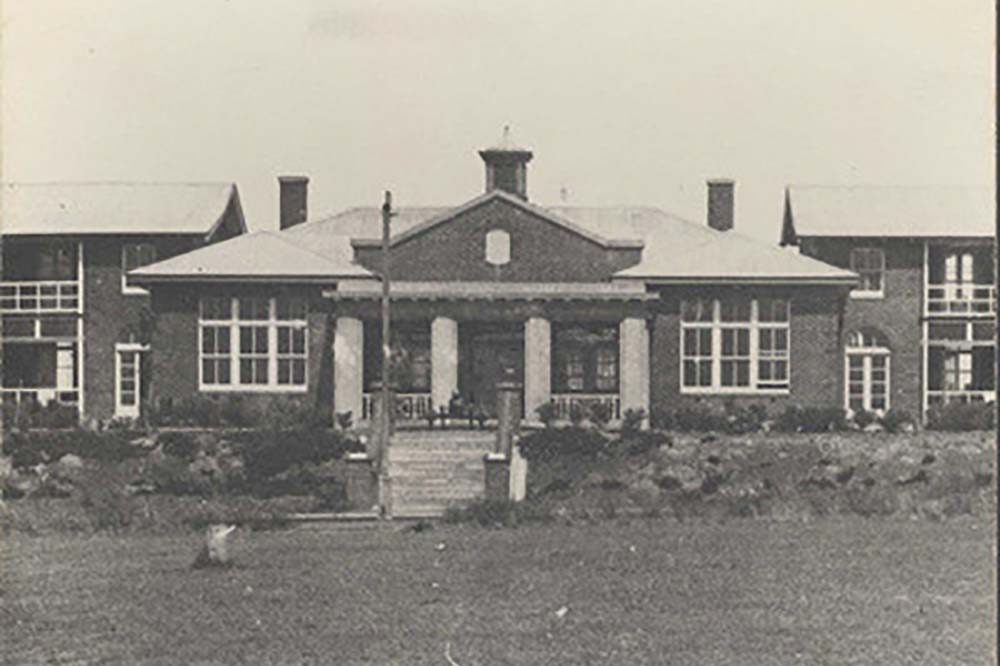 Early Buildings
The first building to be established at the base was the Wardroom; the mess for commissioned officers. It still stands on a small hill overlooking the establishment. In 2015 the 100th birthday of the Wardroom was celebrated with a special officers' dinner. I was honoured to be invited by the then Executive Officer (XO) of Cerberus, Commander Melanie Verso. Most would not realise that the head of the Wardroom is not the Commanding Officer (CO), the captain of HMAS Cerberus. In fact tradition dictates that the CO would need to be formally invited by the XO before he can grace the Wardroom. The front double doors display the insignia of Commander rank in leadlight. This signifies that only an officer with the rank of Commander or above can walk through the main entrance; lower ranking officers must enter via the side door. The most impressive room in the building is the dining room with red velvet curtains, crystal chandeliers, the silver dinner set and various historical items, each with a story to tell. The woodwork adds to the majestic look and feeling. The dining room is completed by two large murals, one at each end; these are a photographer's delight.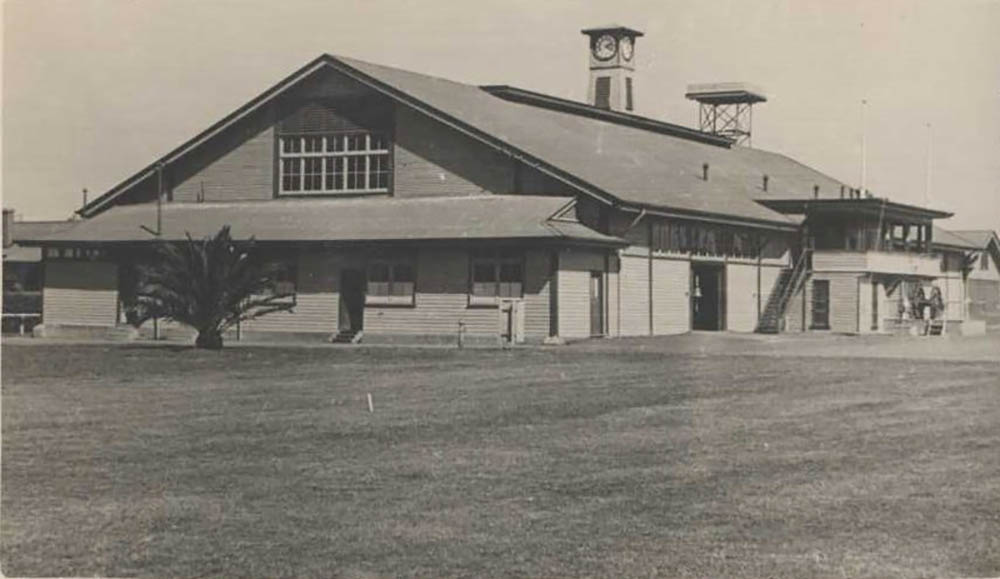 Another early building was the Drill Hall. Finished in 1917, sadly this building is no more. Before the two churches were built in the 1950's the Drill Hall held services each Sunday. Attending church was not actually compulsory but if you didn't attend you were assigned a task such as picking up rubbish. Consequently, church was well attended. Today's recruits generally attend church as it is realised that during their time in the navy they will have to attend a service or two and it is best if they 'know the drill'. In my 15 years of working at Cerberus, which included many Sundays, it appeared that recruits who fronted up for a service were then rewarded with hot chocolate and donuts. The Drill Hall had multiple uses such as the cinema and gymnasium, and many social events were held there. In 1927 Dame Nellie Melba sang to the whole ship's company, with the concert being broadcast over station 3LO.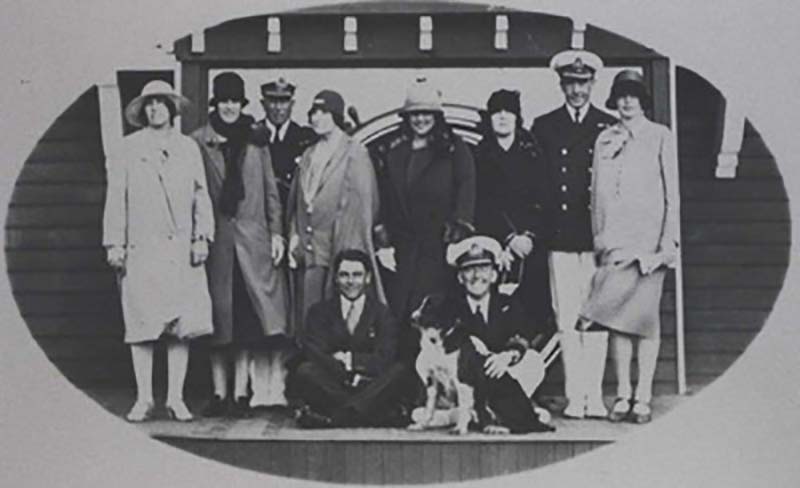 The Museum and its Visitors
Today part of the Parade and Ceremonial building, located on the edge of the parade ground, houses the HMAS Cerberus Museum administration. Established in 1984, the Museum has on display a fantastic collection of items in the original New Entry study block. These extend from the days of the Victorian navy and include many personal items of past sailors and WRANS.
In 2002 I was very fortunate to secure a position at the Museum. This is where my passion for naval history grew as well as my appreciation of HMAS Cerberus. It is where I was able to see the establishment in a new light; each building had a life of its own, a story to be told. Blocks A and B were old accommodation blocks with hammocks; if only those walls could talk! It was also great to sit with an 'old salt' and listen to the stories; as well as World War Two and Vietnam veterans there were also family members who wished to share their loved one's stories. What stood out with the veterans was that, while their time at Cerberus was tough, when they completed their service the one place that they longed to visit was Cerberus where it all began. Many of them would look back and considered it to be the best time of their lives.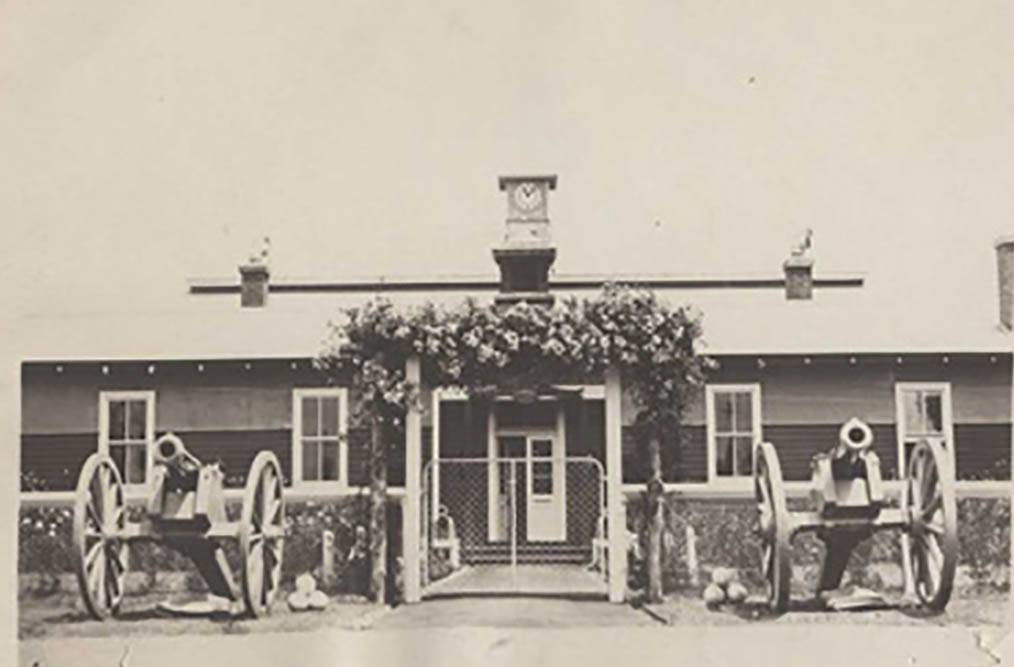 One day a gentleman aged 97 and his wife visited the Museum. Their family didn't think that there was much chance of them getting 'on board' (a naval term, as HMAS Cerberus is considered to be a land ship rather than an establishment). The elderly gentleman had a tear in his eye as he recalled his time at the base and as a gunner on ships in World War Two. It happened to be a Thursday which is March Past day when the sailors march up Nelson Road from their faculties to the Parade Ground where the Commanding Officer takes the salute. I approached the Chief Petty Officer to see if the elderly man could stand near the dais and look on. I was informed that Captain Stephen Bowater OAM RAN would be taking the salute and that it would be in order to introduce our visitor. In fact Captain Bowater invited him to stand next to him on the dais and take the salute. The gentleman's wife was allowed out onto the parade ground where she could video the proceedings. The video was forwarded to the family with the notation "…and you said we wouldn't even get on the base!" I subsequently received a beautiful letter thanking me for helping to provide a memorable moment for this elderly couple. This is what it is to be part of the navy family at HMAS Cerberus; once a sailor, always a sailor.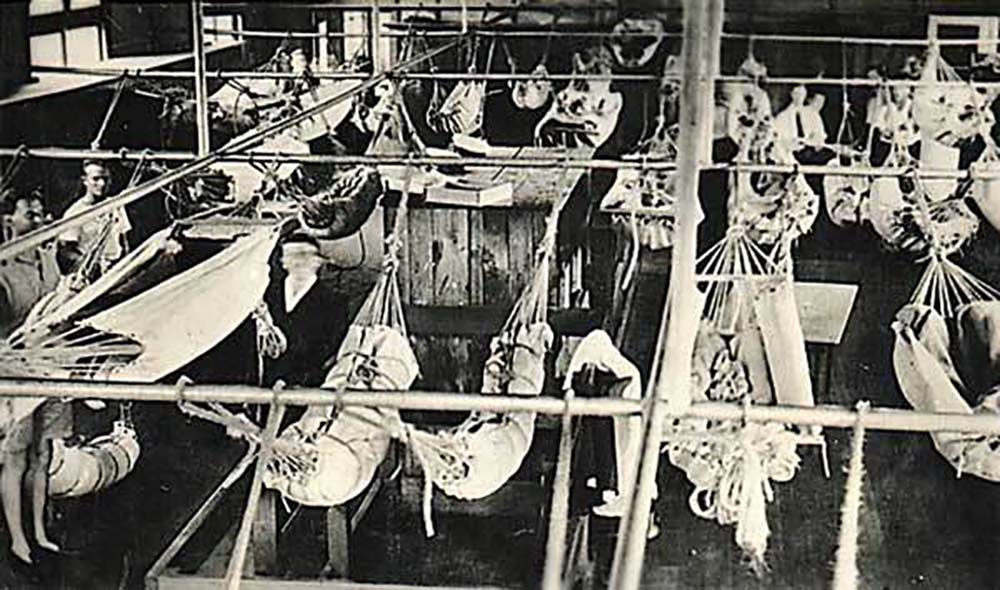 On another occasion we were visited by a 99–year–old gentleman who had something of a memory problem. I happened to ask him what his recruit number was and without hesitation he told me. He added "I might not remember much but I will never forget that." He also recalled his time spent in training with such fond and vivid memories.
WRANS
The Women's Royal Australian Naval Service was established at Cerberus in 1942. The WRANS initially lived in temporary huts with canvas roofs (temporary = 12years!) before being given a more permanent home in what had been the Midshipmen's accommodation. The "WRANERY', as it was affectionately known, is now the Commanding Officer's headquarters, with the building being identical to the 1915 Wardroom. Built in 1930 to house the relocated Midshipmen who were 12-15   year – old boys training to be officers, Cerberus in those days provided training facilities for both officers and sailors. Many famous names passed through Cerberus including Waller, Getting, Rankin and Moran just to name a few distinguished World War Two officers who were honoured by having Recruit School Divisions named after them. Like so much of Cerberus that has evolved over time, the names of these divisions have recently been renamed to honour sailors who served with distinction: Shipp, Taylor, Emms, and Rogers.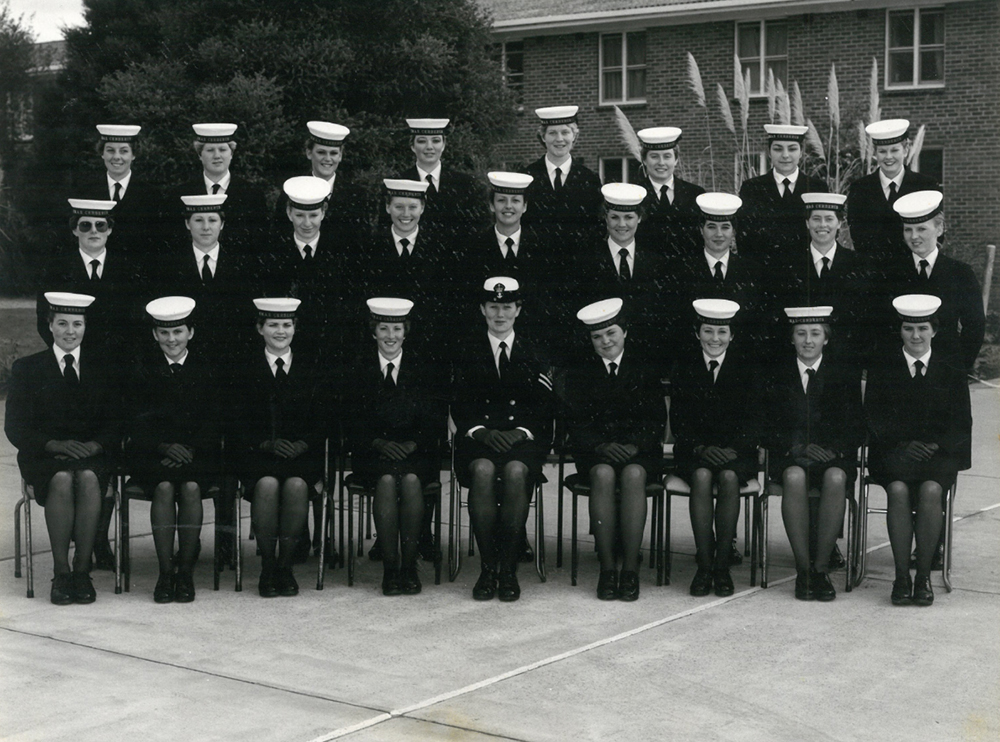 Naval Cadets
Another part of the wider navy family is the Naval Cadets who are boys and girls aged between 13 and 17. TS Tingira is based in the old Gunroom which was originally built as the Warrant Officers' mess. TS Tingira began in 1991 and meets each Friday at 1800 hours. There are close to 2,500 cadets across Australia. The Crib Point township is fortunate to be able to draw on TS Tingira to lead the parade on Anzac Day. These local cadets also march each year in the Western Port Festival parade and participate in the Australia Day proceedings. They are a very professional group with many joining the RAN after their cadet years.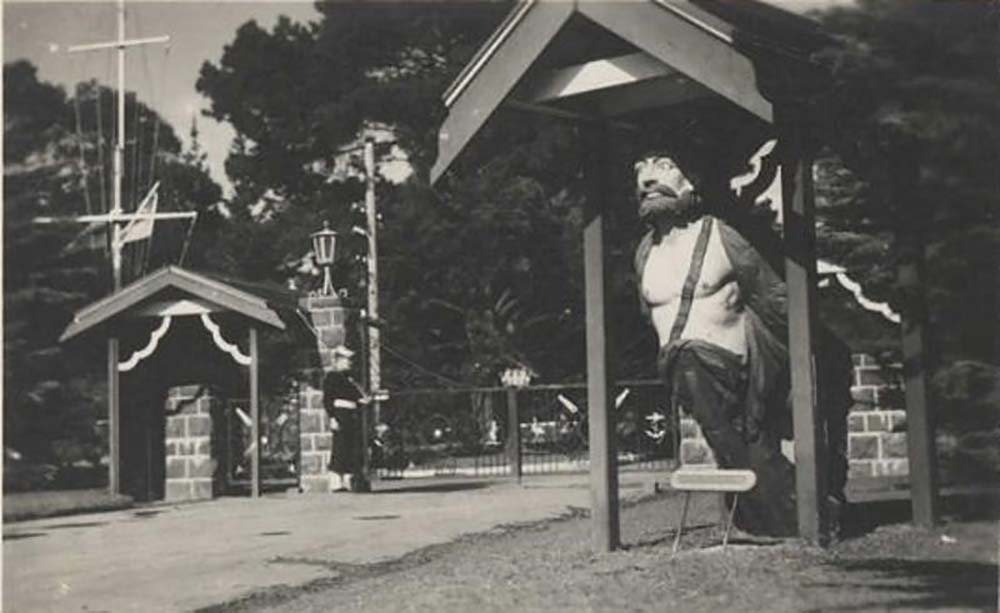 Civilians at Cerberus
There are so many ex-service personnel, as well as partners or children of serving personnel, employed in civilian roles at Cerberus. Working on the base as a civilian means taking on a role that most people would not understand. It isn't just taking on a job; it is about taking on the values and being part of the Royal Australian Navy family. I was lucky – no! I was privileged – to work at Cerberus. There will be many who read this article who will be able relate to what it is really like to have spent time at Cerberus. Some say they work in a bank, or a coffee shop, or whatever; those who work behind the gates at Cerberus say just that: "I work at Cerberus!"
I was one of the fortunate ones to have worked in 'Millies', the Cerberus canteen; the name being an abbreviation of 'The Millionaires Club.' A 'Millies Girl' was and is something to be very proud of. We had the best boss (Lieutenant Commander Phil Frederick) who made it so easy for new staff to understand what it meant to serve navy personnel. The Cerberus canteen was established to raise money for the welfare of sailors at Cerberus. Money would be distributed to various sporting clubs and faculties through the Welfare Committee. Sadly, in 2011 the Cerberus canteen and those at other naval establishments were replaced by Navy Canteens.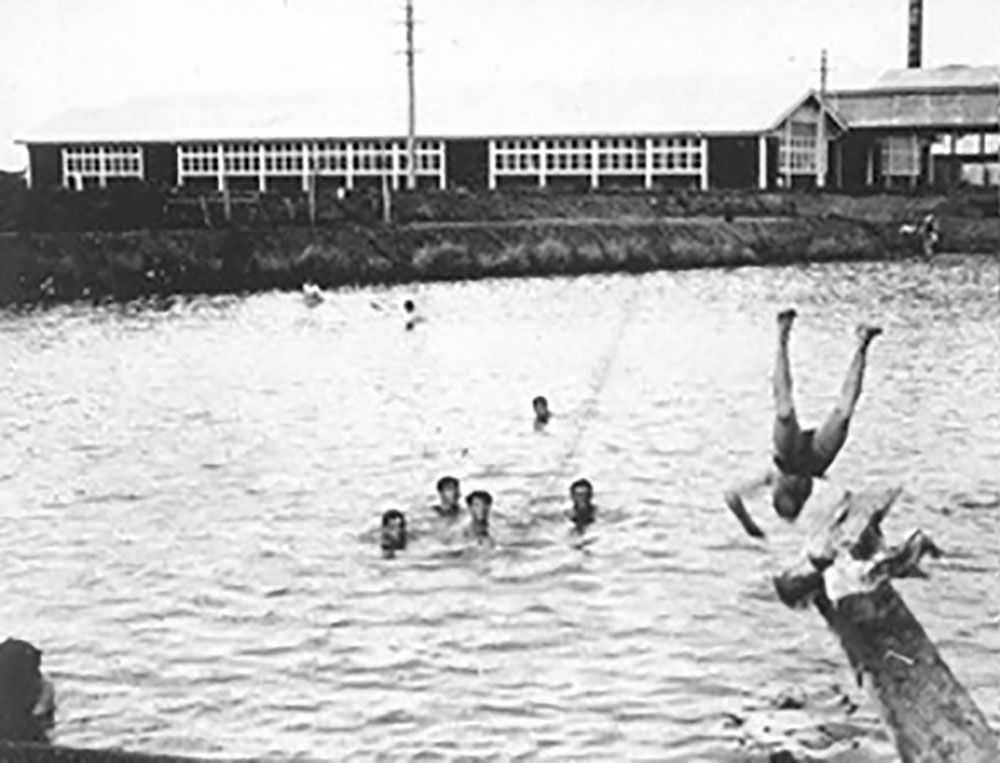 As well as 'Millies', there was also a 'little Millies' operating in the Sorboran Club at Recruit School, now named the Jordan Club after Warrant Officer Joanne Jordan. This was a great place to work. Every four weeks a new batch of recruits would arrive and lifelong friendships would be forged as they grew into sailors during their eleven weeks of recruit training. You weren't just the girl on the checkout; at times you were like a sister or surrogate mother. While the recruits may have looked for a friendly face, it was also a time when I, as a civilian, furthered my knowledge of naval procedures. Normally you would say that you were on first name terms with the recruits  except that in the navy first names aren't used too often. Once you are in Recruit School you are your last name!
After the eleven weeks there is a Passing Out Parade and the recruits can then call themselves sailors. Then it is off to category school where their real navy life begins. As a civilian I was always amazed at what they learnt in those eleven weeks at Recruit School: firing a rifle, tying knots, learning when to salute, the various ranks, and so much more. What was noticeable was that whether a person had been a sailor for a day or for a lifetime, there was a bond which tied them all together.
Changes at Cerberus
Cerberus has now become a Defence Force Base with category schools which cater for the army and airforce as well as the navy. As the old hands say "Proudly ADF, but unashamedly Navy." The navy uniform was also changed when the grey disruptive pattern work uniform was introduced a few years ago. Bell bottoms are no longer , so sadly the sailor swagger isn't quite as noticeable. But when all are on parade the sailors in their whites stand out from the rest.
Cerberus is a beautiful establishment, maintained over the years by a team of dedicated gardeners. An officer at Cerberus in the 1930's, Lieutenant George Prideaux, was a member of the Royal Horticultural Society and he held many flower shows at Cerberus. Some of the original prize-winning roses have survived and can be seen outside a number of the heritage buildings.
So many things have changed: buildings have been renamed, perhaps demolished, the uniform has taken on a more serviceable look, and since October 1984 women have been able to join the RAN as sailors rather than WRANS. The name of the base was officially changed to HMAS Cerberus in 1984 but for those who went through Recruit School prior to that year it is remembered as Flinders Naval Depot (or FND). However what still remains is the heart of the Australian navy and its values: honour, honesty, integrity, loyalty and courage. Cerberus builds shipmates; it is an extended family and creates lasting memories.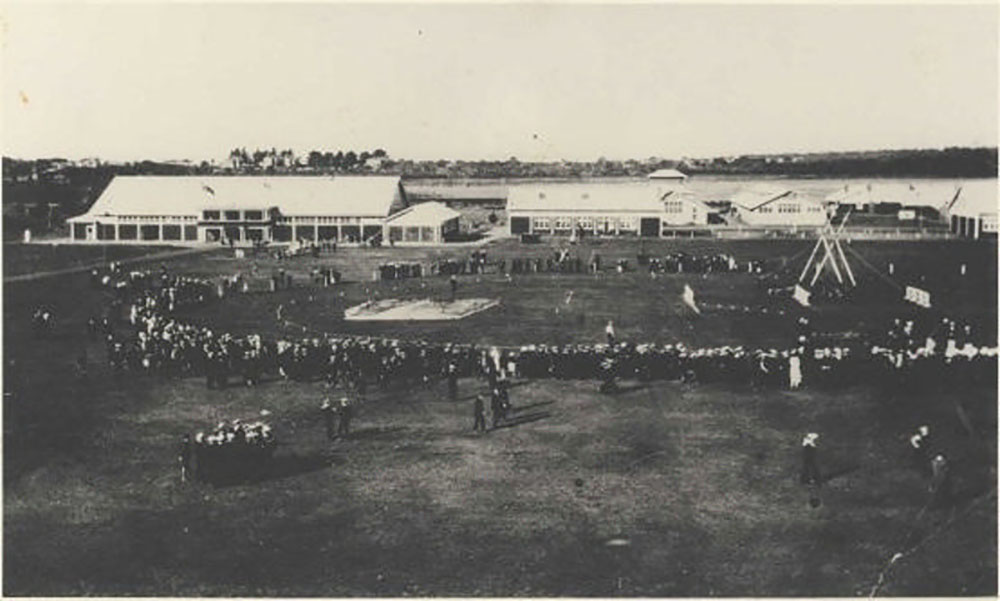 Today the base comprises numerous training and recreation facilities, two chapels, a small marina, and attractive grounds. Training is provided for about 6,000 personnel annually, averaging 1,100 trainees at any one time. The Department of Defence has commenced a $465.6 million upgrade in training, support and accommodation facilities, scheduled to be completed in mid-2023.
Open Day
Every two years an Open Day is held at HMAS Cerberus. In 2020 this was scheduled for Sunday 1 March but the impact of bushfire responsibilities, then Covid 19, led to its postponement; November was pencilled in. Developments over recent months have resulted in a cancellation of the event. To ensure that the centenary milestone was not overlooked, Commanding Officer Captain Mike Oborn and his senior leadership team have unveiled a centenary plinth at the site of the original ceremony.