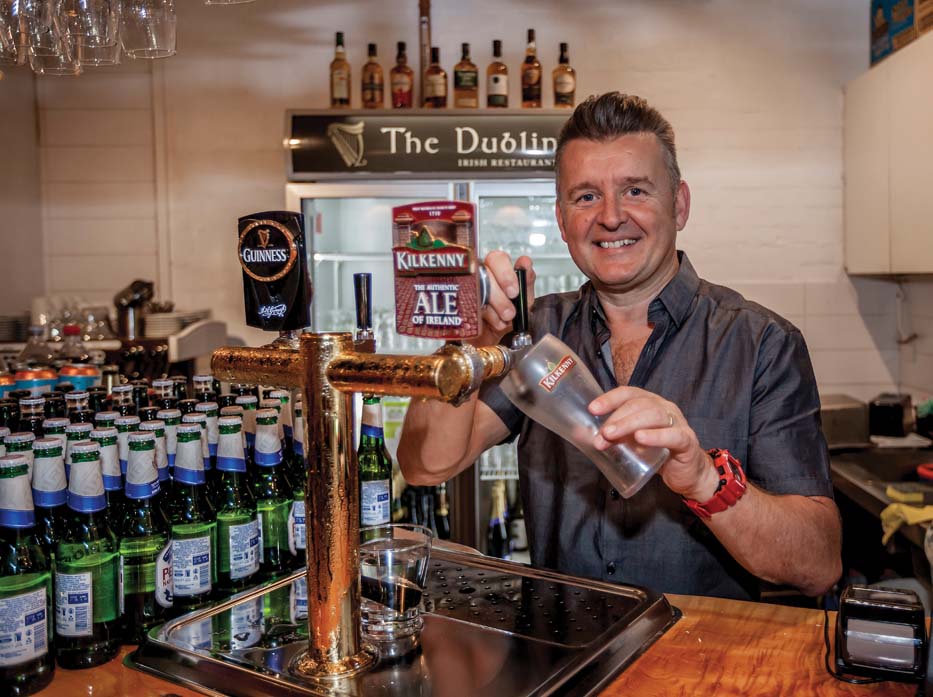 By Melissa Walsh   Photos Yanni
At last we can say that Mornington now has everything with the recent opening of Irish restaurant and bar, The Dubliner. The brainchild of owner, Conleth Roche, it is the epitome of everything Irish and offers a great place to sit, relax, enjoy a Guiness and listen to some Celtic tunes.
"I have always been in hospitality," said Dublin born Conleth, who came over to Australia 15 years ago with a wife and two small children in tow. "My wife Siobhan and I discovered the peninsula when I started working at Delgany and have never wanted to leave. It is nirvana."
After working in corporate hospitality among places like The Hilton, and Royal Carribean Cruises, Conleth has stepped back to his own routes with The Dubliner, and could not be a more perfect host for the Irish venue.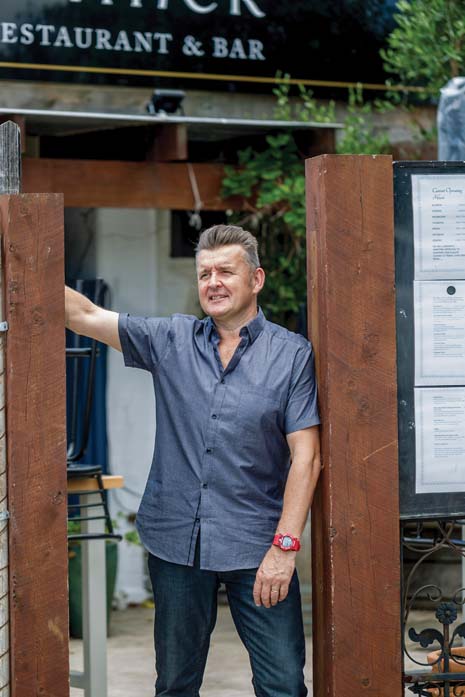 "I always knew that Mornington could use an Irish restaurant and bar like this.  We try to focus on the food and the Irish music and the "craic", it has an Irish food slant and we do Irish music every weekend. We really want to show that is a friendly place to come into," he said. "Pop in for a coffee or a bite to eat, we make our own Irish bread , have great seafood with local oysters and fresh mussels, Irish stew dish and a Dublin coddle, sausages and bacon, London potato skins, steak and kidney pie, and rib eye steak."
Even head chef, Philip Leahy is from Galway and brings an authentic Irish flavour to every dish he creates.
It was a stroke of luck how the Irish restaurant and bar began, explains Conleth.
"I started talking to the previous owners in July, and it was perfect timing as they were ready to sell up and I had been looking for a suitable venue to start our Irish restaurant and bar. We eventually opened our doors on December 2 after a one day delay due to massive floods," said Conleth.
Every weekend The Dubliner will have music with local Celtic trio, "SugaTree" performing and a variety of one, two and three piece acts playing a mixture of Irish and Celtic music.
---
The Dubliner Mornington is at 23 Octavia Street, Mornington.
Phone 0419 130 139
www.thedublinermornington.com
First published in Peninsula Essence – January 2018