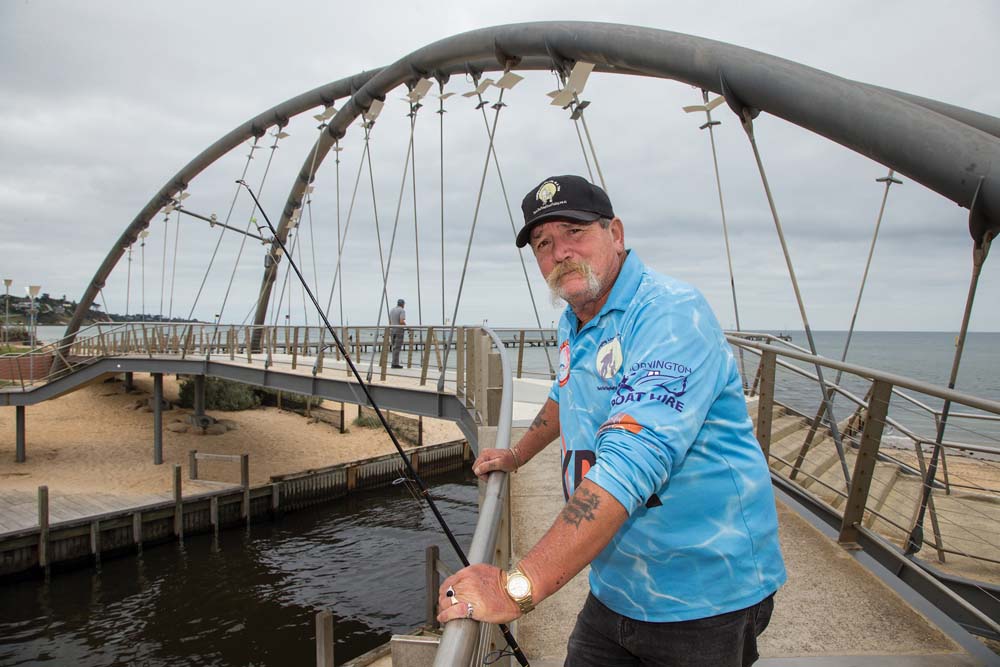 By Melissa Walsh   Photos Gary Sissons and Yanni
Guru Glenn is a man on a mission to show young people and those going through tough times a secret he learned years ago through the joys of fishing. The co-founder of That's The Thing About Fishing (TTTAF), Glenn and a handful of fabulous volunteers donate their precious time and experience to taking people fishing across the peninsula.
"I suffered an injury a few years back and was in a wheelchair with a lot of time on my hands. I was getting a bit down not having anything to do and someone who was looking after me took me down to the pier to fish one day. I had always had a passion for fishing and realised how much it can  help with your mental attitude to get out with a rod and reel," said the keen fisherman.  "It occurred to me that many younger people probably did not know how to fish and may never know so I teamed up with another fisherman, Brian Rowley, who shared his vision of wanting to teach people about fishing and promote the sport."
Glenn says that fishing is about far more than just catching a fish, as he discovered first hand.
"Fishing can be used as a therapeutic way of changing lives by giving them a better quality of life and enjoying the benefits that fishing has to offer, both socially and personally," said Glenn, who takes out people of all ages to go fishing. "We have fishing groups for kids and teenagers, for adults, those with physical and mental disabilities and we always have the best day together. There is something about casting a line and the patience and skill required, sitting there making friendships and sharing stories with other anglers that brings people together."
Since their beginning, Glenn and Brian have developed relationships with many organisations including those caring for disabled and disadvantaged persons of all ages as well as holding clinics during school holidays, all at no cost to the participants.
"We aim to build programs that will get people of all ages outside, away from computer games, living in front of a TV screen or on social media. They will learn to fish and, hopefully, this will encourage greater social interaction for them," he said. "We work with law enforcement and schools to assist youth in trouble or at-risk teens by setting up programs in schools and elsewhere utilizing the benefits of fishing. It is a great outlet because of the pressures of their life due to everyday issues."
Glenn says that teaching a person to fish is more than just learning to fish.
"It gives a person a sense of purpose and assists with mental health and motor skills. Our vision is also to alleviate boredom which can lead to senseless crimes, depression and, in the worst case, suicide. It is about teaching patience, building friendships and networks and giving our youth something productive to do. TTTAF also acts in a mentoring role for at-risk teens," he said.
The not for profit organisation has 18 volunteers that run regular clinics every week.
"It's about comradeship and mateship, and how fishing can be used for therapy. If they are lucky they might also catch a fish," he said with a laugh.