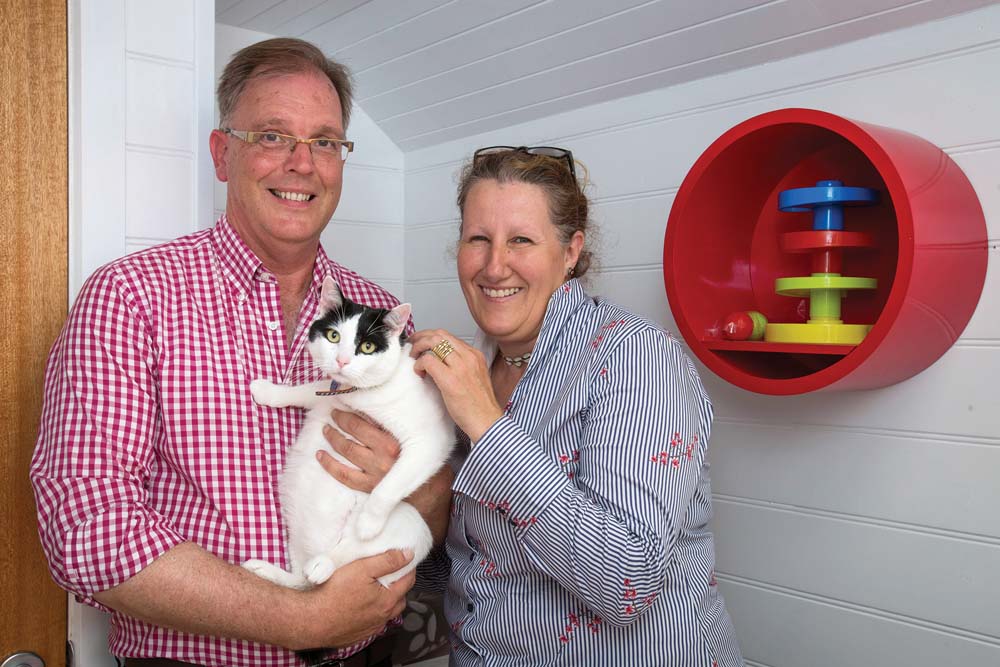 By Melissa Walsh   Photos Gary Sissons
Converting a 1920s dairy into a boutique cattery might seem like a crazy idea but for owners Dennice and Robert Breeschoten it was a way to combine their love of animals with a much needed service on the peninsula.
After owning the Bittern property for 25 years, Robert realised the potential of the lovely building and started putting plans in place with his new wife Dennice to create a boutique cattery.
That is how Windrest Cattery came to fruition and opened in April last year. The couple could not be more proud of the building and area they have created and were delighted to win the Creative Reuse of a Heritage place award for turning the heritage building into the home for cattery suites and office space.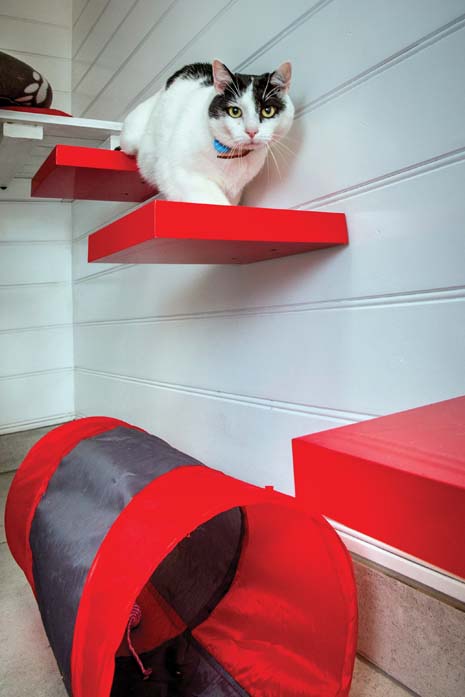 "We were only using the area for storage and it seemed like a waste. It is a lovely building that now houses our offices administration section, family villas where cats from the same family are housed with interconnecting rooms so they can be together," said Robert and Dennice. "It took a lot of renovation and hard work but we are delighted with the area we have created."
The couple have always loved animals and decided to open a cattery after Dennice was volunteering for the RSPCA.
"The big difference with us is we are a cage free cattery. There are 13 villas that cater for group or single stays. Each villa is themed with some looking like bathing boxes in keeping with the peninsula area. There is the pink princess room, the red room and each have fully enclosed individual spaces where classical music is also played. Cats get massaged every day and have dedicated play time," said Robert and Dennice.
Undoubtedly the ultimate in luxurious accommodation for your precious cat, Windrest Cattery will make sure your feline is pampered and well looked after in comfort and style.
---
Windrest Cattery is at 102 Myers Road, Bittern
Phone 5983 0041
www.windrestcattery.com.au