By Ilma Hackett – Balnarring & District Historical Society    
Dame Mabel Brookes was an amazing woman.  The list of her awards and achievements is long and impressive.  She was made a Dame of the British Empire (DBE) in 1955 for her service to charity and hospitals, after having received the CBE in 1933.  Other awards were the Chevalier de la Légion d'Honneur (1960) and an honorary LL.D. (Monash University 1967).  President of the Queen Victoria Hospital for 45 years, Commandant of the Women's Air Training Corps in Victoria during the Second World War, President of the Animal Welfare League, President of the Ladies Swimming Association, charity leader, socialite, associated with the Red Cross, the Girl Guides, the women's committee of the National Trust, and so the list goes on. When she was nominated as "Woman of the Week" in The Argus newspaper 27 September, 1949, the list of her involvement in organisations was described as filling a typed foolscap page.  She was on a first name basis with sporting stars, actors, artists, ambassadors and politicians and had entertained royalty and world leaders. Twice, but unsuccessfully, she contested a seat in government, once at State level and once at Federal.  In 1911, 21-year-old Mabel Emmerton had married Davis Cup player and Wimbledon champion, Norman Brookes, in St. Paul's Cathedral Melbourne.   She travelled overseas frequently with her husband and was an author and a collector of books and antiques.  Her collections of Napoleonic memorabilia and Australiana reflected her passion for history.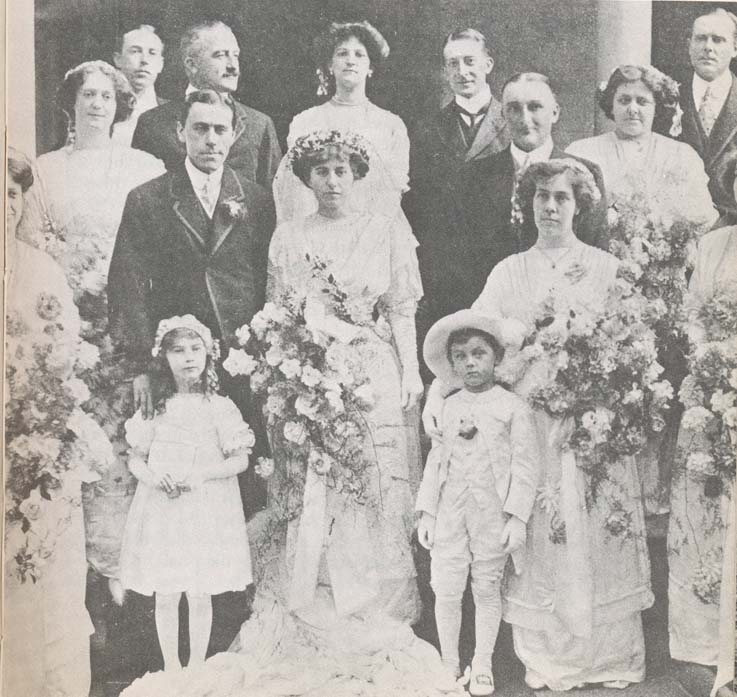 'Hostest with the Mostest'
The Brookes family had two homes in the South Yarra area – Kurneh (opposite her parents' home Raveloe where she had spent her childhood) and the smaller Elm Tree Cottage which she inherited as a child.  Kurneh, purchased by Norman at the end of World War I, was the scene of many lavish parties and entertainments in the grand manner.  Rooms were flower bedecked and chandelier- lit and a small army of servants attended to guests' needs, guests that often numbered in the hundreds.  Many of these functions were fundraisers for charity; some were held at the bequest of government to entertain important overseas visitors.  In an article written in July 1960, the Women's Weekly magazine referred to Dame Mabel as 'the Hostess with the Mostest'.  Yet she also had the common touch.  People remember her hands-on approach at charity functions and the many unsung kindnesses she did for individuals.  During the First World War she joined her husband in Cairo where he was stationed with the Red Cross.  There she helped to establish a rest home for nurses and she personally nursed wounded soldiers.  During the Second World War, as well as her official role, she joined others as a shift worker at the munitions factory in Maribyrnong.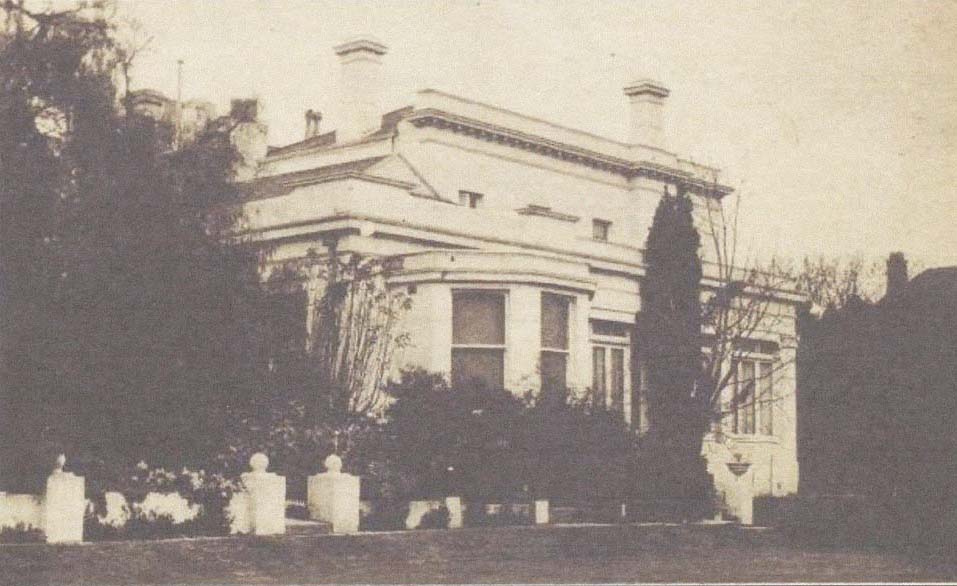 Peninsula 'roots'
The Mornington Peninsula had a special place in Dame Mabel's affections.  During the 1920s when their three daughters were growing up she and Norman purchased a holiday home at Mt Eliza, "As a seaside spot in which to run and swim and naturally expand". [Crowded Galleries, Dame Mable Brookes p.168] The site was magnificent – a cliff top overlooking the bay, with ready access to the beach.  The house itself was dilapidated   ". . . a weary pathetic dwelling, ready for the wreckers' attention…"    Nevertheless Norman purchased it and the 80-year-old house with its "faint echo of happiness" [ibid  ] was not pulled down but renovated and expanded over time to accommodate and entertain family and friends.  Cliff House became a favourite destination and many a dance was held "on a floor under the ti-tree overlooking Davey's Bay". [ ibid p 189].  There was also The Briars, Mabel's maternal grandparents' home at Mt Martha.  She had spent many happy hours there as a young girl.  It had been the family holiday home during the years when her father managed her grandmother's affairs.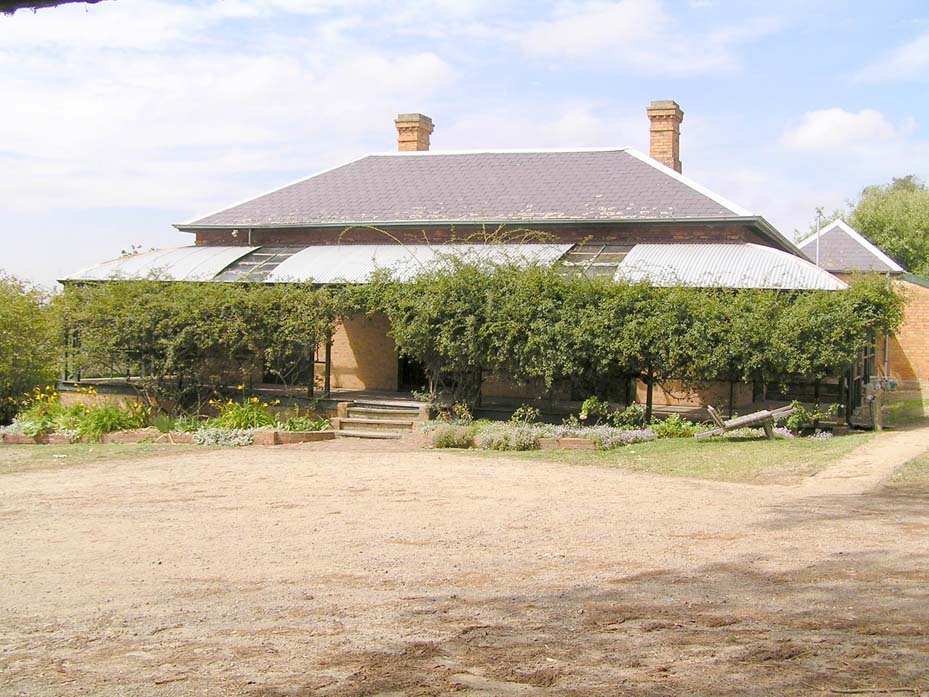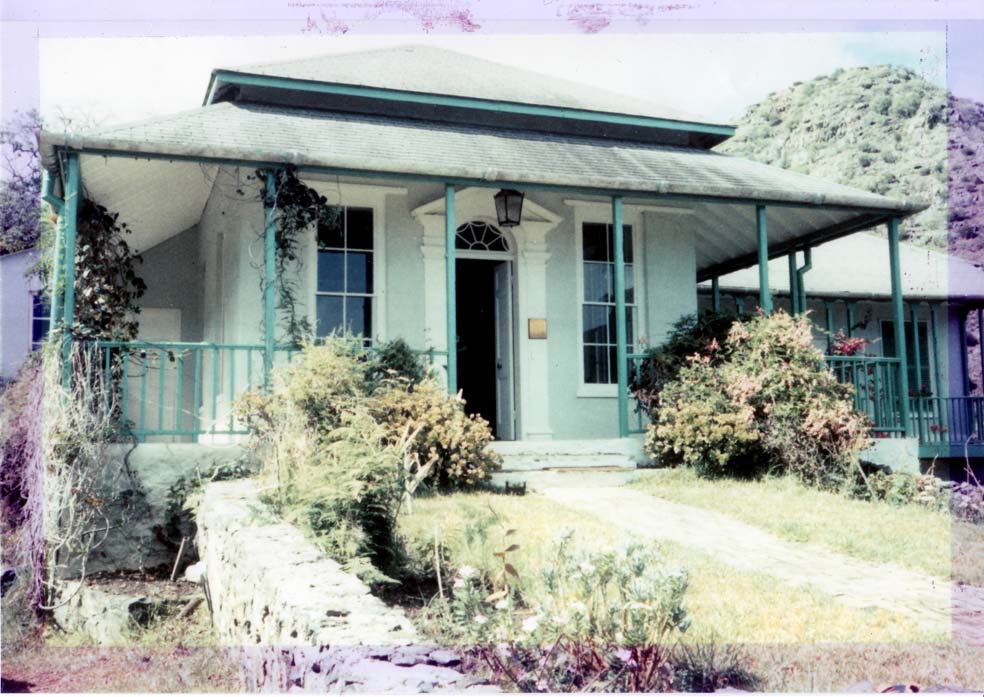 An illustrious background
Dame Mabel was proud of her heritage.  Born Mabel Balcombe Emmerton in 1890, she was the only child of Melbourne solicitor Harry Emmerton and his wife Alice (née Balcombe).   Her grandparents were Alexander and Emma Balcombe (née Reid) and she was the great-grand-daughter of William Balcombe, Australia's first Colonial Treasurer and his wife, Jane.  Both the Balcombe and the Reid family had been in Australia since the early 1820s – early colonists -while her grandparents were pioneer settlers of the Mornington Peninsula.
Growing up
As a small girl she had grown up surrounded by wealth and comfort.  With no siblings it was rather a lonely childhood and from a very young age she mixed with adults.  Her parents enrolled her at a small select kindergarten where she was taught "deportment, dancing and clear speech as well as the usual accepted subjects".  (Memoirs , Dame Mabel Brookes p. 6)  She also shared a strip of garden in which to grow plants.  However after a year her mother withdrew her on account of her "accent becoming bad". [ibid p 10].   Mabel had then been tutored at home by her father and governesses.  For a time she had shared morning lessons with Beatrice Madden, youngest child of Victoria's Lieutenant Governor, who became her best friend.    Later illness brought a stop to study and she was sent to the country, to The Briars and the care of her grandmother Emma.
From Emma Balcombe she absorbed tales of earlier days.  Alexander, her grandfather, had died more than a decade before she was born, but Mabel fell under the spell of his story – how he was born on the island of St Helena, a far away place where her great-grandparents had owned a home, also named The Briars.  There, as a child, he had sat on the knee of a nice man his sisters and brother called Bony, a man who spoke little English and wore medals on his jacket, medals the young Alexander liked to finger.  Bony played games with him and his brother, Thomas, and gave them sugared sweets made by his own confectioner.
Napoleon, the children's playmate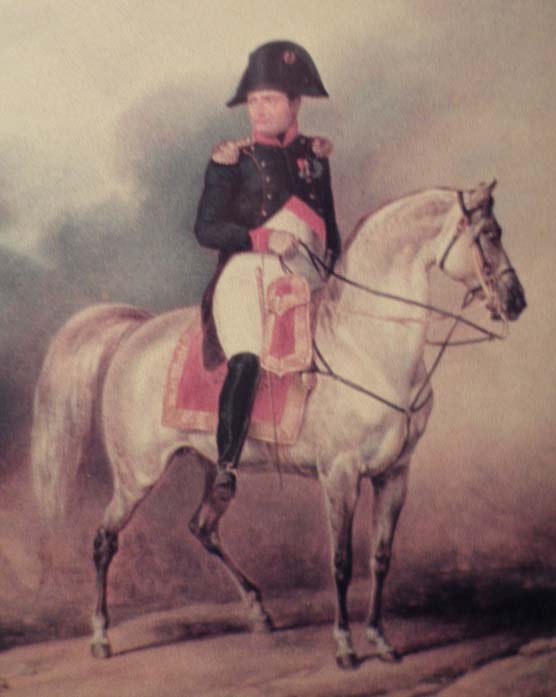 'Bony' was Napoleon Bonaparte, France's deposed emperor.   Once the greatest ruler in Europe, he had been exiled to the remote British outpost of St Helena after the defeat of the French army at Waterloo in 1815.   St Helena was then governed by the British East India Company and it had been the home of the Balcombe family for a number of years.  William Balcombe was a partner in an independent trading company and held the position of Superintendant of Sales for the British East India Company.  In 1815 his two teenage daughters had recently returned from school in England, William jnr had just been sent off to boarding school and the two youngest sons (Thomas and Alexander) were still small boys.  William and his wife were to act as hosts to Bonaparte when he stayed in the small pavilion on their property during the first weeks after his arrival on the island.  Longwood House, chosen to be the home of the French exiles, needed much work done to it to make it a suitable residence.  So for a period of two months Bonaparte, with a couple of his attendants, lived in the summer house at The Briars- a building with one large room downstairs with two small overhead attic rooms.   A tent was set up on the lawn to expand living space.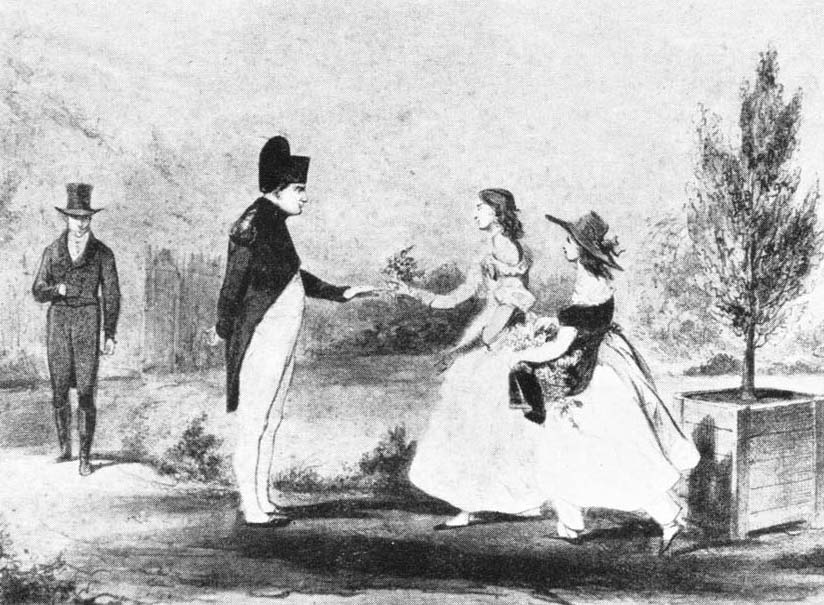 Alexander's older sisters beguiled the emperor with their unsophisticated ways so different from the ladies of the French court.  He became particularly friendly with 13 year-old Betsy, outspoken, wilful, mischievous and playful.  She spoke French more fluently than the other members of her family and conversed with him more freely than the more reticent Jane.  The two small boys helped filled a gap brought about by separation from his own son. The Balcombes' day-to-day domestic life was a welcome respite from the formalities and upheaval of the political and imperial world.
William Balcombe was appointed controller of all supplies to Longwood when the French exiles took up residency there.  His family members were welcomed guests of the Emperor.  However this friendship was regarded suspiciously by Hudson Lowe, the newly appointed Governor to St Helena who had been sent to oversee Napoleon's captivity.   Balcombe was suspected of relaying messages from the French back to Europe, a possible charge of treason and, acting on a warning, Balcombe returned to England in 1818 to clear his name, taking his family with him.  Charges were never brought against him but the Balcombe family was not to return to their island home.  Instead, William Balcombe was offered the position of Colonial Treasurer in the newly settled colony of N.S.W. and the family sailed for Sydney Cove aboard the Hibernia in the final months of 1823, arriving on 5 April the following year.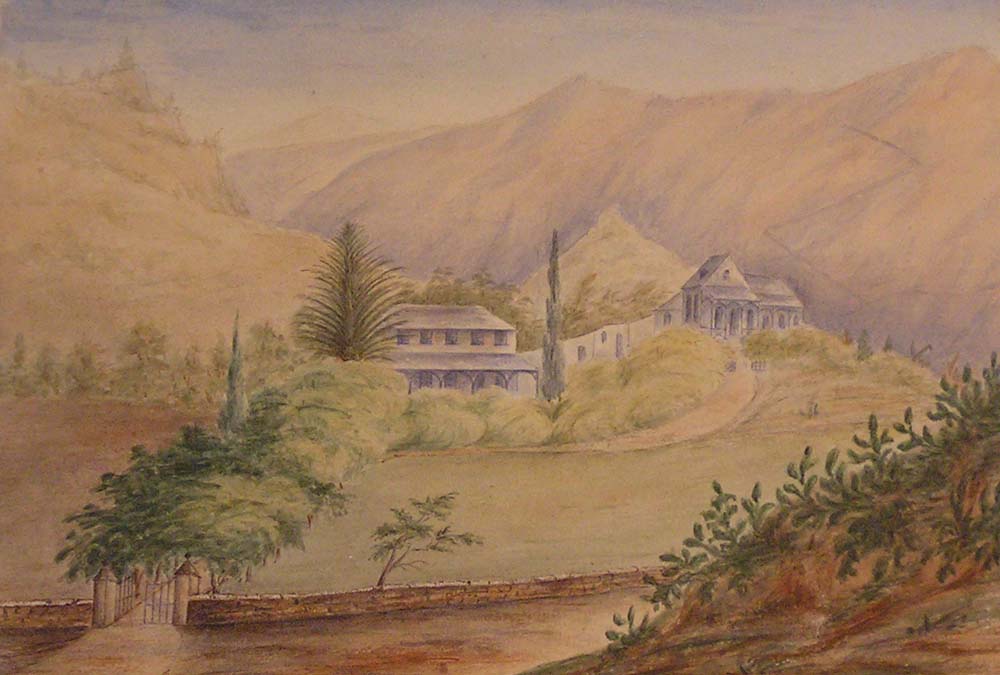 Betsy's book
Betsy, by then a young mother who had been deserted by her husband, stayed a short time in Australia before returning with her child to live in England.  There in 1840, under her married name of Mrs Abell, she was to pen an account, her Recollections of Napoleon Bonaparte during the first Three years of his Captivity on the Island of St Helena . . .  It was first published in book form in 1843 and quickly ran to a second edition the following year.  A third edition was published by her daughter shortly after Betsy's death.
The young Mabel was given a copy of her great-aunt's book by her mother and immersed herself in the connection between the Emperor of France, one time ruler of Europe, and her family.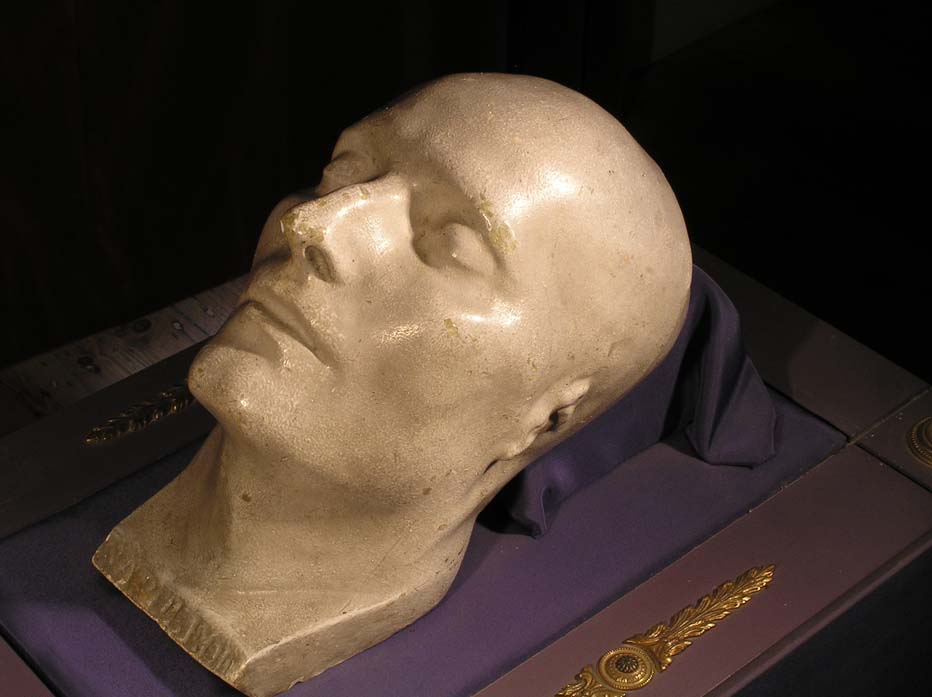 A passion for things Napoleonic
The Balcombes had brought with them to Australia bits and pieces of their former life : gifts that Napoleon had given to different members, family items he had used when he stayed at their home and the many stories that had passed down through the family.  Dame Mabel began to collect pieces related to that period of their life, the years spent on St Helena when the Balcombes had been friends of Napoleon I.  Her interest became a lifetime passion.  As she travelled she acquired more pieces; some were bought at auction or from dealers, some were gifts to her from friends or groups with whom she was associated.  People knew of her obsession.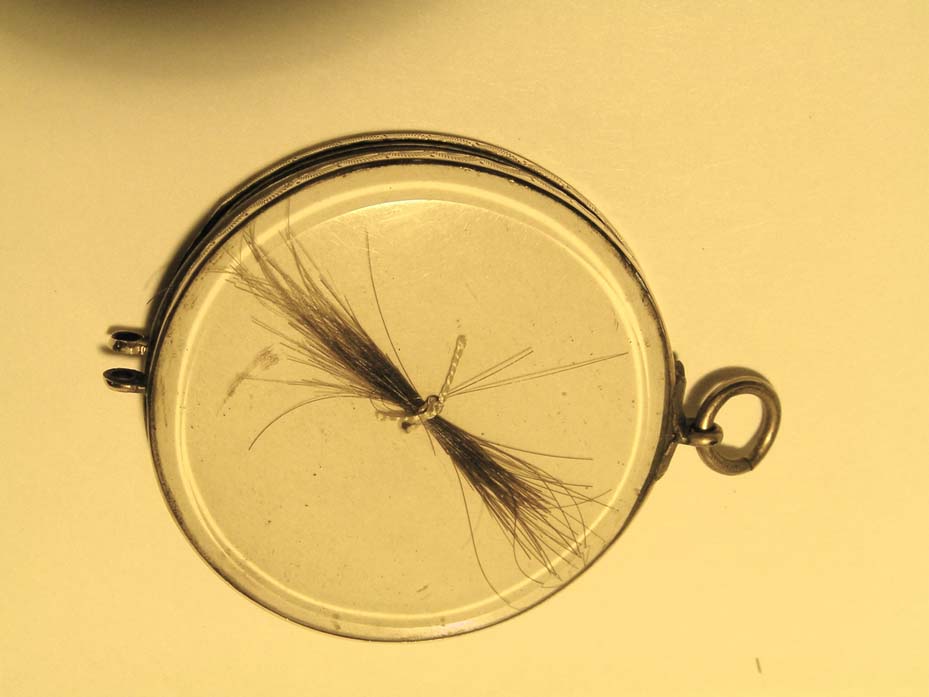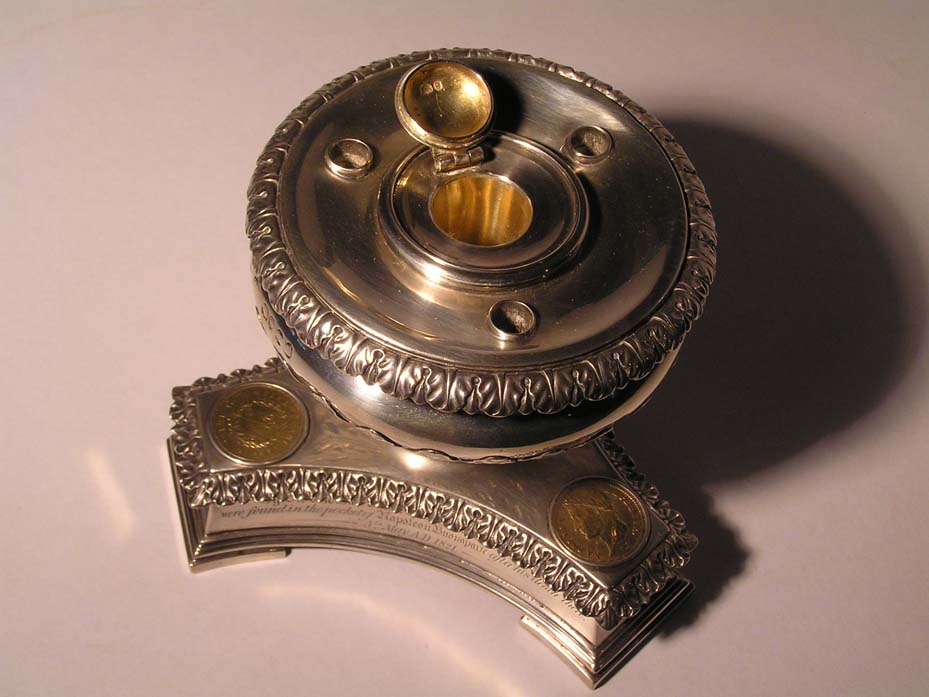 In the early 1950s Dame Mabel and her husband visited St Helena in order to see the former family home.  The old house was no longer there, just the stone foundations.  Termites had destroyed the building.  However the Pavilion still remained, by now the property of the Cable & Telegraph Company.  Dame Mabel organised to buy it and in 1959 she presented the title deeds to the French Minister of Foreign Affairs in Paris.  She was later pinned with the Legion of Honour for her gift to the people of France.  After that ceremony other people made presents to her of Napoleon-related objects.  These were added to her growing collection.
Her legacy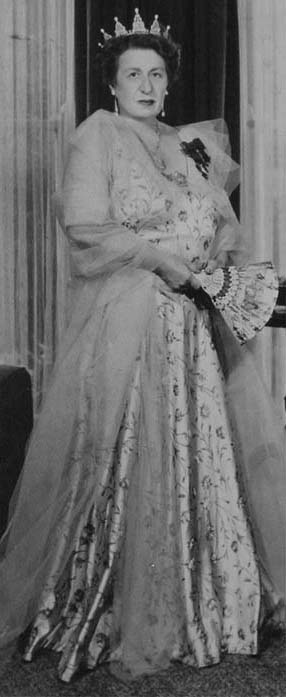 In 1960, Dame Mabel, already the author of several books, published St Helena Story, her account of Napoleon's exile on that island and the role her family played in the story.  It drew on contemporary sources – books that found their way into her library.   It also drew on the recollections of her great- aunt, Mrs Abell.  Her book begins with her grandfather, Alexander Balcombe, aged four, climbing onto the emperor's knee and ends with her own trip to the island.  She regarded this as the completion of a sequence of events that afforded her "an opportunity to pay homage to the greatest man since Alexander (the Great)". [ St Helena Story, Dame Mabel Brookes p 292]
Dame Mabel Brookes died in 1978 and left her collection of Napoleonic memorabilia, amounting to about 300 pieces, to the National Gallery of Victoria.  After being exhibited by the National Trust at several different venues, items from the collection found a permanent home at The Briars homestead which, shortly before, had become the property of the National Trust and the local Shire.  There they remained on display for the public to wonder about and enjoy.  A photograph of a regal Dame Mabel, almost life-sized, resplendent in evening gown with a sash across her breast and a tiara on her head, hangs in the hallway of the homestead, overseeing visitors who come to look at her treasures in her grandfather's home. Once when asked what three things she would save should there be a house fire she had nominated two treasured pieces of jewellery and the death mask of Napoleon.
Today
Unhappily, shortly before Easter in 2014, the homestead was burgled and a small number of significant pieces from the collection were stolen. Among them were pieces of jewellery containing strands of the emperor's hair, exquisite miniatures of Napoleon and the Empress Josephine and a Georgian silver inkwell in whose base had been set three gold coins found in the pocket of one of the emperor's jackets after his death.  The remaining items were returned to safer storage at the Mornington Peninsula Regional Gallery until improved security measures could be installed.   Before the end of 2018 a new exhibition from Dame Mabel's collection will again be on display at The Briars.  In the meantime replicas of various items continue to tell the story of the Balcombe family's association with Napoleon I, Emperor of France.
---
References:-  St Helena Story by Dame Mabel Brookes; Memoirs by Dame Mabel Brookes; Crowded Galleries by Dame Mabel Brookes; Emma Balcombe and the Emmertons by Keith Murley (unpublished mss);  articles from The Argus (27 September 1949), Australian Women's Weekly (6 July, 1960); Australian Dictionary of Biography.
Images from the collection of photographs held at The Briars; reproduced with permission of The Briars and the National Trust.
---
SIR NORMAN BROOKES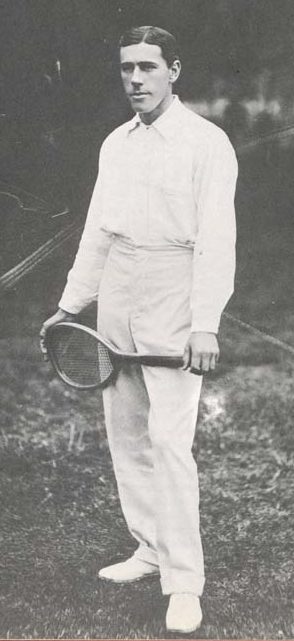 Sir Norman Brookes was also a person of distinction.  He was knighted in 1939 for his contribution to tennis.
Feted internationally after winning Wimbledon in 1907, he was the first overseas player and first lefthander to do so.  In 1907 he partnered New Zealander, Anthony Wilding to win the Davis Cup – a first for Australasia.  The pair held the cup until 1911 then regained it from the U.S. in 1914.  That year Brookes again won Wimbledon.  He went on to win titles in Australia, Europe and U.S.A.   On retirement he became President of the Lawn Tennis Association of Victoria (1925 – 1937), the L.T.A. of Australia (1926 – 1954) and was a selector for the Davis Cup Team.  Brookes was also a champion golfer.
During World War I Norman Brookes served in Cairo with the Red Cross, then in Mesopotamia.  He survived the sinking of the Mongolia.  During World War 2 he turned their home 'Kurneh" over to the Red Cross for use as a convalescent hospital.
Single-mindedness, determination and strategy were characteristics that led him to the top in sport and also in business.  He joined the family- owned Australian Paper Mills as a junior clerk and by the age of 27 was a Director.  He later became Chairman of Directors of APM, director in a number of other businesses and a partner in his family's pastoral holdings in Queensland.
Sir Norman died in 1968, at 91 years of age, and was buried from the Cathedral where he and Mabel had married.