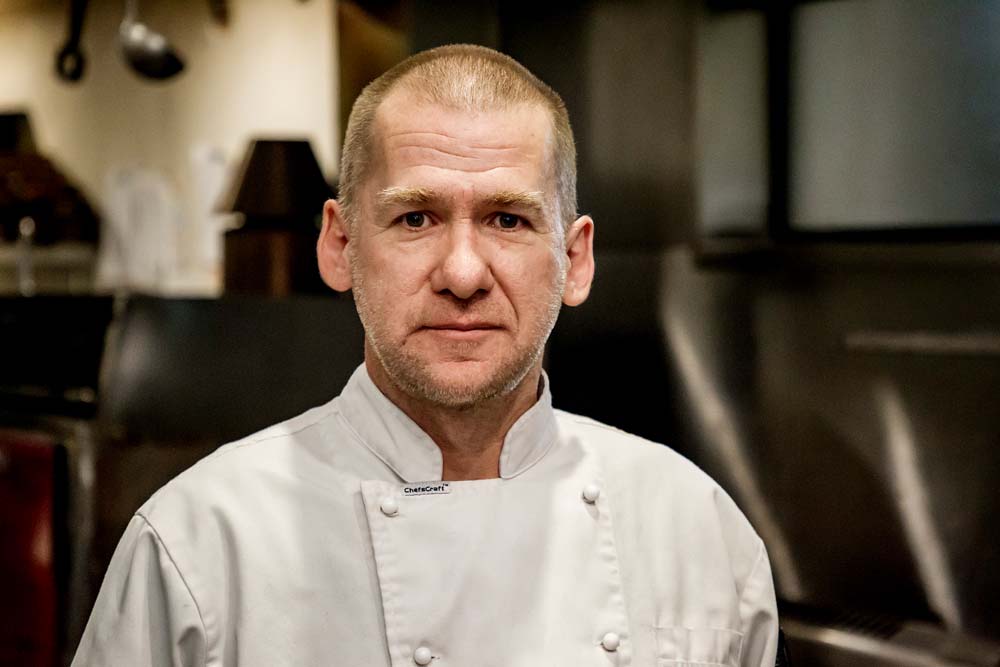 By Melissa Walsh Photo Yanni
There are not many restaurants where you can taste authentic Spanish cuisine, but Casa de Playa is one such place, with the kitchen overseen by head chef, Kirk O'Neill.
"I work alongside Spanish cuisine expert, Kylie, to create amazing Spanish tapas," said Kirk, who has who has worked in French and Italian restaurants, and under the watchful eye of Guy Grossi during his industrious career.
"I have been at Casa de Playa for two years after spending thirty years learning a variety of cuisines," said Kirk. "Kylie has worked with Cisco, the owner, for over ten years and created a lot of Spanish food with him. When we work together, I tend to be more creative while she has the Spanish background."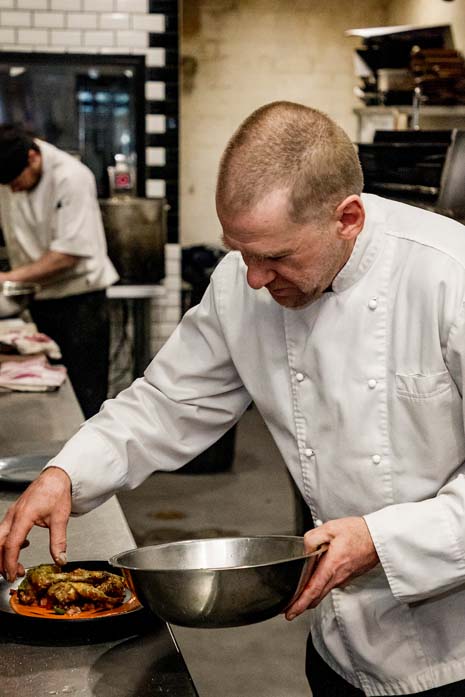 For Kirk, who has worked as a chef for three decades, starting as a 16-year-old and gaining experience across a range of cuisines, the Spanish-style food is fast becoming one of his favourites.
"I love working with the different flavours and using my own experience to collaborate with Kylie to create unique dishes for the restaurant," said Kirk.
At Casa de Playa, the flavours jump out at you whether you are having a small tapas selection or a generous main meal.
"We have all the traditional dishes like paella, and a tapas selection with pulled pork cubano, lamb cutlet, croquettes, sizzling garlic prawns, and the delicious semolina crusted calamari," said Kirk of a small selection of the menu.
"This month I did a wonderful lamb shoulder which was slow roasted with smoked yoghurt, fried chickpeas and salma. We also make incredible tacos with roasted chicken, braised lamb or vegetarian. One of our signature dishes is the popular field mushroom quesadilla."
Casa de Playa is open for breakfast, lunch and dinner, and has something for everyone with a kids menu as well.
"Our desserts include a chocolate torte, churros or crème catalan with salted caramel popcorn," said Kirk.
Recipe
CRISPY CHICKEN WINGS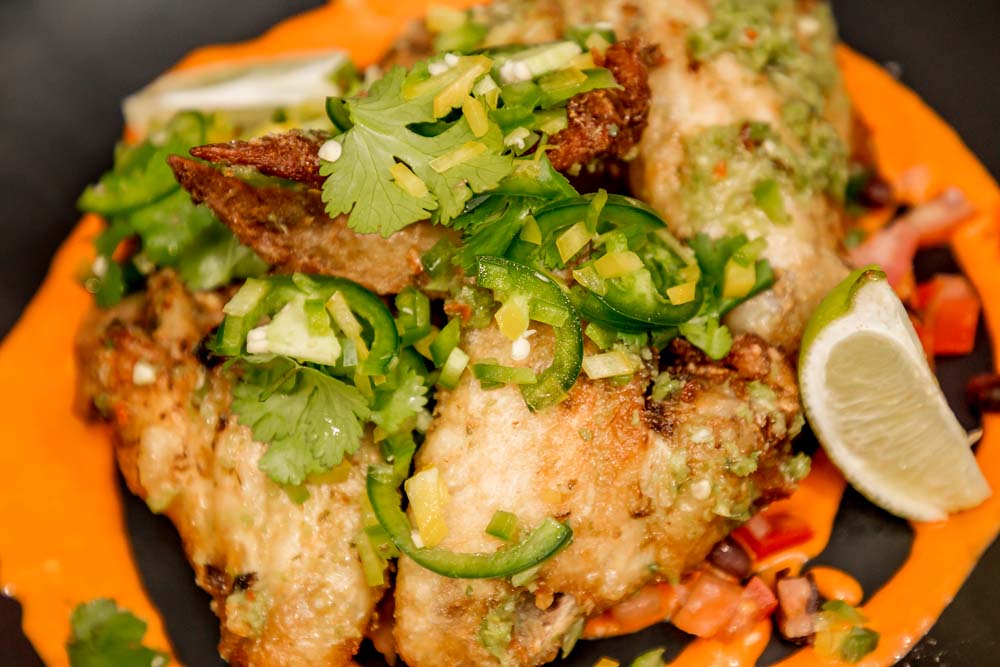 Use 2.5 kilos chicken wings
Marinade
1 bulb fresh garlic pealed
6 green chilis
2 large red chilis
1 bunch coriander root
Tablespoon oil
Salsa for top
1 green capsicum
1 yellow capsicum
4 fresh jalapenos thinly sliced
Quarter bunch coriander leaves
Squeeze lime juice
Salsa for bottom
6 fresh tomatoes
8 jalapenos thinly sliced
1 tin black beans
1 red onion thinly sliced
Half bunch coriander leaves
Mojo sauce for the plate
Three jars piquillos (peppers) strained
1 teaspoon powdered coriander
1 teaspoon powdered cumin
2 teaspoons smoked paprika
100 mls lemon juice
1 litre of oil and blitz together with a stick blender
Method
To make marinade, take fresh garlic cloves, fresh jalapenos, and coriander and blitz it all up.
Marinate chicken wings overnight.
Sous vide for three hours
Make salsa for top with fresh coriander, jalapenos, green and yellow capsicum
Make salsa for the bottom with fresh tomatoes, jalapenos, black beans, red onion and coriander.
For the mojo (sauce) combine coriander powder, cumin powder, garlic, and oil and lemon juice
Serve salsa, top with chicken and then top salsa
---
Casa de Playa is at 39 Main St, Mornington.
Phone 5976 1276