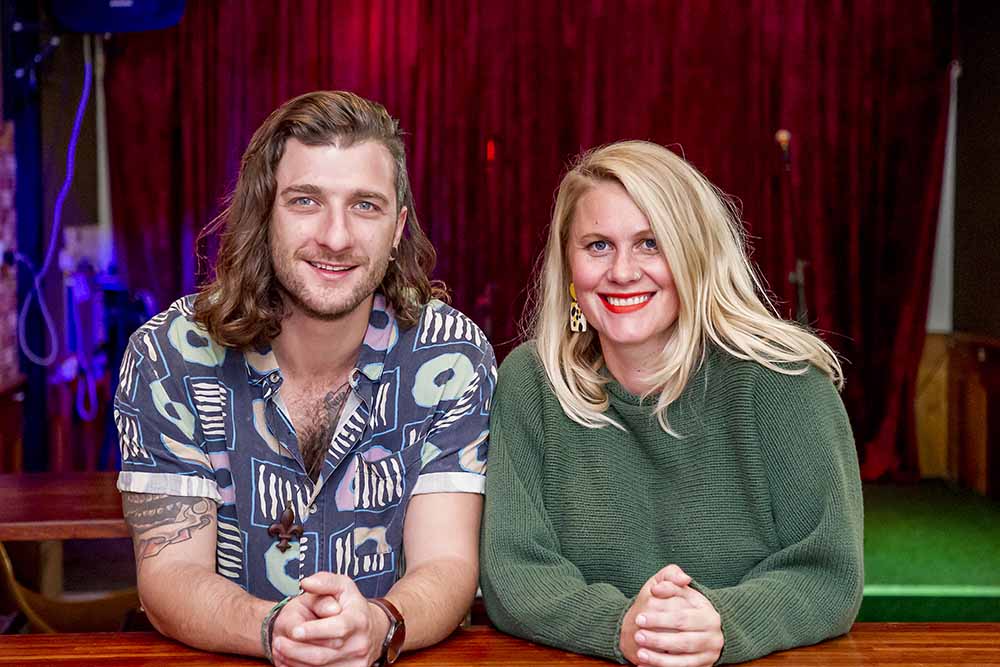 By Melissa Walsh  Photo Yanni
It was a love of music that inspired Erin Moore and her dad to start a live music venue on the peninsula six years ago and the local girl hasn't looked back since. Sound Bar has since become one of the favourite haunts of locals and visitors alike with a simple philosophy – to bring an eclectic mix of music to the area. These days, Erin's dad is not so involved and the young mum runs the successful bar with her partner, Nick.
"Dad and I started it together six years ago," said Erin, who has lived on the peninsula all her life. "My father is into live music and couldn't find anywhere down here to see live bands that suited a wide variety of age groups so we found this venue and opened it."
With Erin's dad a builder, the Capel Sound venue was open within a few months and by the first weekend they had live music booked.
"Our first act was Andy Phillips, an amazing blues musician. Since then we have been booked out every weekend and have been able to showcase incredible musicians from across Victoria and the peninsula," said Erin, who opened the doors on October 13, 2013. "We changed the bar, put in the music system, stage and have slowly added our own eclectic taste to match the style of the Sound Bar."
Sound Bar is perfect for all age groups and Erin and Nick say they have customers from 18 to seventy years of age.
"We have managed to keep the same ethos we started with. All ages and all types of music will be welcome here. Our common theme with regulars and our staff is a love of music," she said.
For Nick, a musician and bar manager, who walked into the venue 18 months ago, the Sound Bar became more than just a workplace, meeting Erin and starting their own family together.
"Nick runs the place now, especially with our new baby arriving," said Erin, a mother of three.
"I loved the place the moment I walked in and the people are fantastic. We have started regular weeknight events like our rockeoke and open stage nights," said Nick, who is the perfect person to run the music venue. "I am a musician myself and love seeing other people get up on stage. We have our own instruments here or you can bring your own. One night we even had a drag queen performing and she was amazing."
Other performers that have graced Sound Bar's stage are Tash Sultana, Josh Cashman, The Dead Amigos and Siltman, and Nick Martin to name a few.
"We have great food and drinks here as well and have become known for the best parma on the peninsula," said Nick and Erin. "It is largely pub-style food with cocktails, local wines, and good coffee from Little Rebel."
And the reason for their success Erin says is very simple.
"When we first started out Capel Sound was like a ghost town at times during the week, but even if there were only two people in the place, we would make sure they had the most amazing time. Our aim, whether the place if full or not, is to bring great music, excellent chilled atmosphere and make everybody feel welcome."
---
Sound Bar is at 1625-1627 Point Nepean Rd, Capel Sound
Phone 5986 8118
www.facebook.com/soundcocktailbar