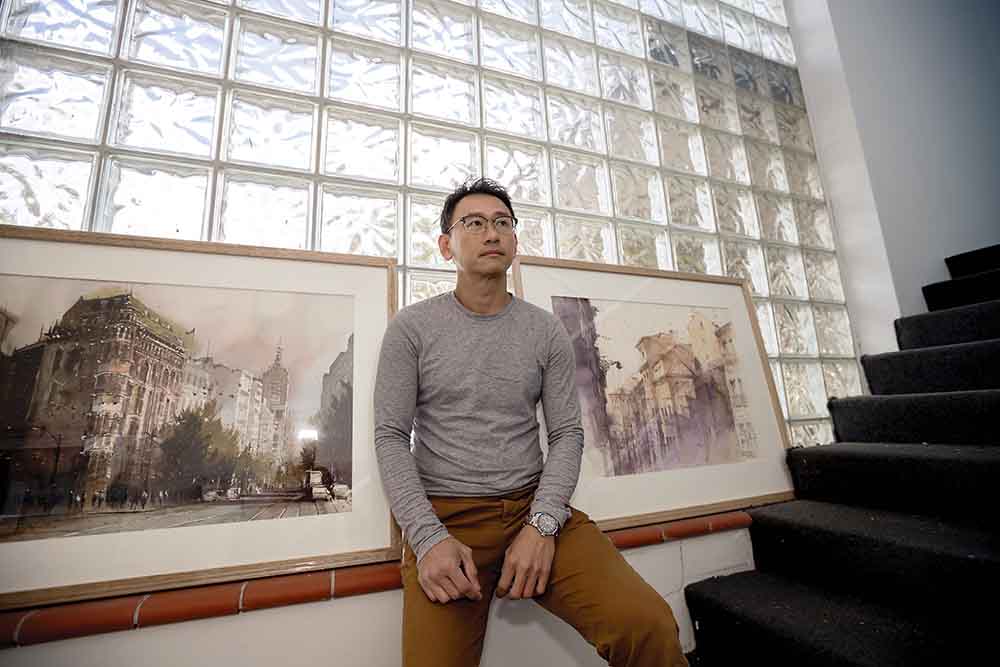 Trained in Malaysia and England, It Hao Pheh's watercolours have a serenity about them that one can't help but think is a reflection of the man himself. For the 47-year-old Malaysian-born artist, creative pursuits were always in his destiny, and he has managed to do what few artists can – make a living from his art. Pheh is now living in Melbourne with his wife and children for the past four years and has an impressive list of awards and exhibitions to his name, including galleries on the Mornington Peninsula. This month, Pheh is a feature artist at the Blairgowrie Yacht Squadron annual art show.
"Even though I have travelled a lot of the world, moving to Australia has meant a simpler life for myself and my family," said Pheh, who finds his inspiration in everyday life. "I just have to look at my children or walk out the front door to find something that will inspire me to paint. It has been something I have done since I was a boy of 15."
For Pheh, drawing and painting came very naturally even though the family was not particularly creative.
"My grandmother had fourteen grandchildren and one of them is creative, working as a music conductor," he said with a laugh. "My young son does display some musical talent however and he is very good on the piano."
Pheh was already teaching art to friends and relatives from high school age, after discovering he could pick up the skills very quickly.
"It was something I just understood and soon people were asking me for help with their art work," he said of the career that started by chance. "I learnt all the mediums, working with oils, drawing and even doing sculpture but it was watercolour that people loved the most of my art."
Though the most popular of his work is watercolour on watercolour paper, Pheh does not believe in limiting himself to a particular medium.
"As an artist, I want to use as much of my creativity as possible and love playing with different mediums to create the special effects I am looking for. I have worked in oils, collage and abstract work but the bulk of my work and teaching is around watercolour."
While Pheh tends to focus on architecture and landscapes, he says that watercolour is the hardest medium to master.
"Oils and acrylics are easier as they can be controlled but with watercolour it is about letting go, while still getting the balance right," he said.
With a career that has already spanned 30 years, remaining creative and imaginative is part of Pheh's life.
"It is all about imagination and being creative. I call it being able to see with your eyes closed," he said. "Painting and being artistic must be about your heart and soul, not what you see with your eyes. Great art reflects what the artist feels and allows the viewer to feel a sense of soul themselves."
For Pheh, who was formally trained in fine art at The Surrey Institute of Art and Design, England, his love of travel and the world is documented in his large body of work, using abstract techniques to create a perfect balance of light and space in his architectural pieces.
"All of the work is about the journey, places we have travelled to, and people we have met along the way."
It Hao Pheh is a feature artist at the 2019 Blairgowrie Yacht Squadron Easter Art Show.