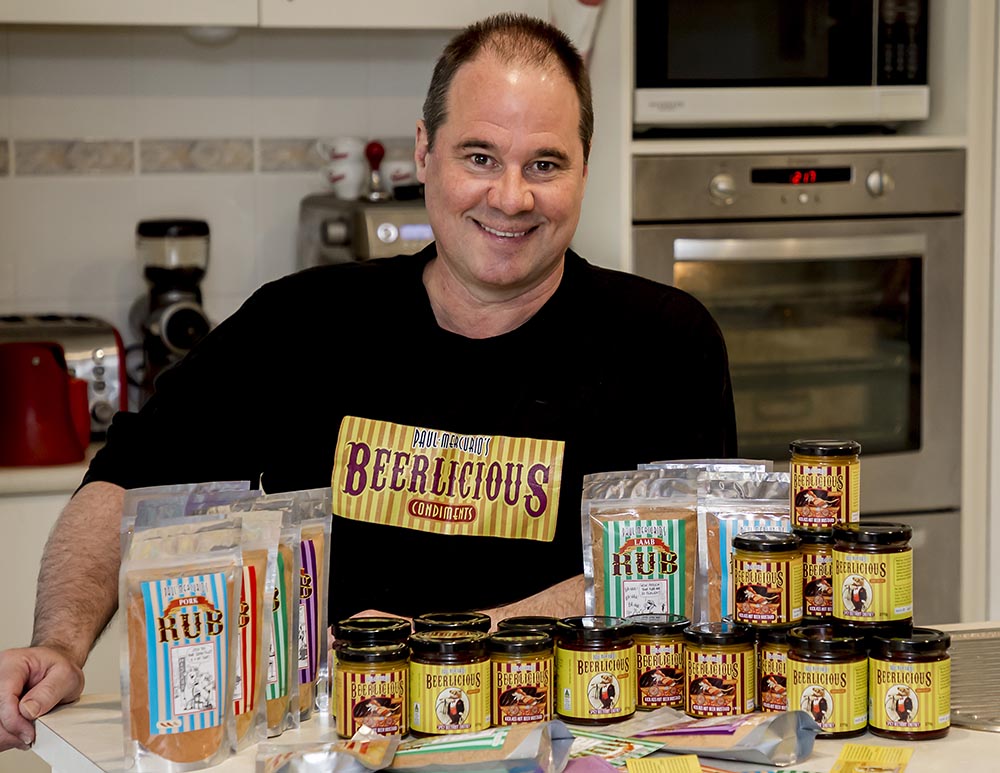 By Andrea Louise Thomas Photos Daryl Layne & Yanni
Paul Mercurio is a master of reinvention with a surprising breadth of talent. He's enjoyed many professional incarnations, but what makes it all the more interesting is that he's achieved his successes in two completely different fields. He continues to expand and refine his skills approaching every pursuit with equal measures of passion and professionalism. Add to that an unquenchable drive, keen curiosity and easy warmth and it's no wonder he has been so successful.
Mercurio is probably best known for his starring role as Scott Hastings in Baz Lurhmann's timeless feel good feature film, Strictly Ballroom. In fact, 26 years on, he still gets fan mail. But before the film, he already had a distinguished career as principal dancer for the Sydney Dance Company as well as choreographing a number of its works. He later formed his own dance company, the Australian Choreographic Ensemble where he worked as director, choreographer and dancer.
Across his performing career he worked extensively in film and television becoming a star in Australia, Hollywood and internationally. So it's not surprising that people remember him as a great dancer, actor or as a judge on Dancing with the Stars. What might surprise people is the diversity of Mercurio's talents. He shifted from a career in show business to a completely different career in cooking.
He's authored three cookbooks. His first book, Mercurio's Menu, became a bestseller in 2009. It was based on recipes from Series One and Two of the television program, Mercurio's Menu, where once again, he was in the television spotlight. Over the intervening years, he's starred in 52 episodes of that show, as well as 10 episodes of the Food Trail and 10 episodes of New Zealand on a Plate. His true passion lies in the subject of the second cookbook, Cooking with Beer, which was voted one of the best beer books in the world at the 2012 Gourmand World Cookbook Awards. He's been brewing his own beer for 30 years.
Mercurio doesn't view beer as a beverage; he sees it as a food. In Germany, beer is actually classed as a food because the process of making beer involves cooking. It's a creative enterprise. Each beer has its own story. So he thought that if beer is a food, why not use it as an ingredient in cooking? As wine pairing has always been considered an important part of fine dining, beer pairing is now gaining the same reputation.
Flavour is at the forefront of his latest ventures. In 2017, he released his own line of personally handcrafted beer-based condiments called Beerlicious. The Kickass Hot Beer Mustard features Mornington Pale Ale. The Spicy Beetroot Chutney contains Coopers Best Extra Stout. He's also produced a line of four delicious rubs (a rub is essentially a spice mix used to flavour meat, seafood, cheese or vegetables). You can't miss his products on the shelf of your local IGA or butcher shop with their quirky and colourful striped labels featuring humourous characters on the condiments and cartoons on the rubs. You won't see that on any other product!
He's now taken his love of cooking in a new direction – teaching. He's teamed up with Phil the Butcher at Somerville Village Meats where the two are hosting Meat Masterclass. In it, participants actually learn the art of butchery, what cut is suited to which dish and how important the cut is to achieving a great result. Each class member gets to take home the meat they have cooked whether it is bacon, sausages, kabana or Christmas ham. Next up he'll be teaching how to make woodfired pizzas.
At the heart of all his professional pursuits is a love of storytelling. "Everything in my performance career was about taking people on a journey, telling them a story, entertaining them and most importantly nurturing them on some level – whether as a choreographer, an actor, a dancer or a cook, I'm wanting to nourish them physically, emotionally, mentally or spiritually and that's what's important," Mercurio says.
Create your own culinary story. If you're keen to be the VIP at your local barbeque or want to put an exceptional dish on the dinner table, head to Mercurio's Meat Masterclass, but don't forget the rub! There is one for every occasion to bring out the best flavour in whatever you are cooking. Both Paul and Phil will be on hand to guide you every step of the way to creating a meat masterpiece.
Bon appetit!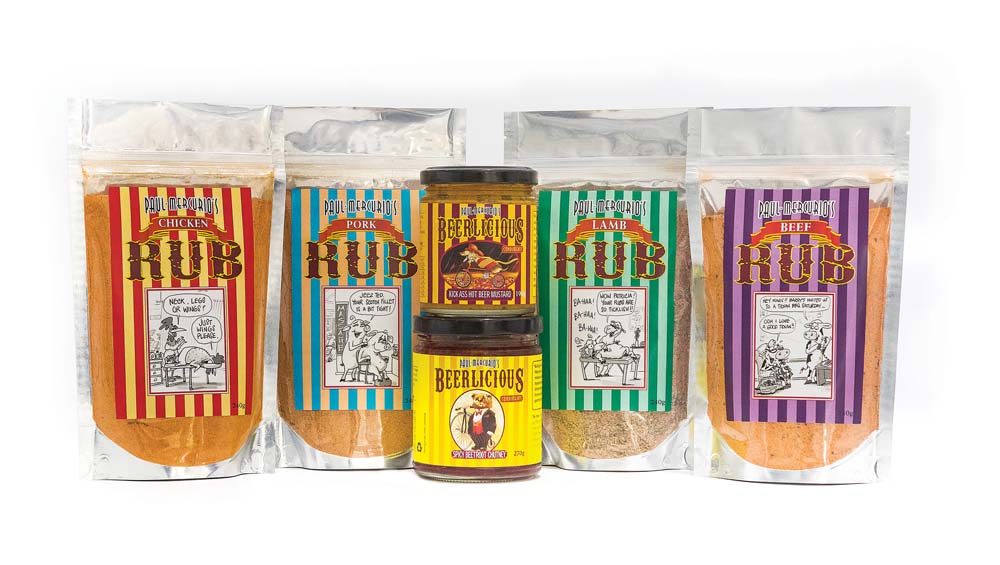 Bookings for Meat Masterclass can be made on facebook or by email: meatmasterclass@bigpond.com.
Follow Beerlicious on facebook for updates on woodfired pizza classes.