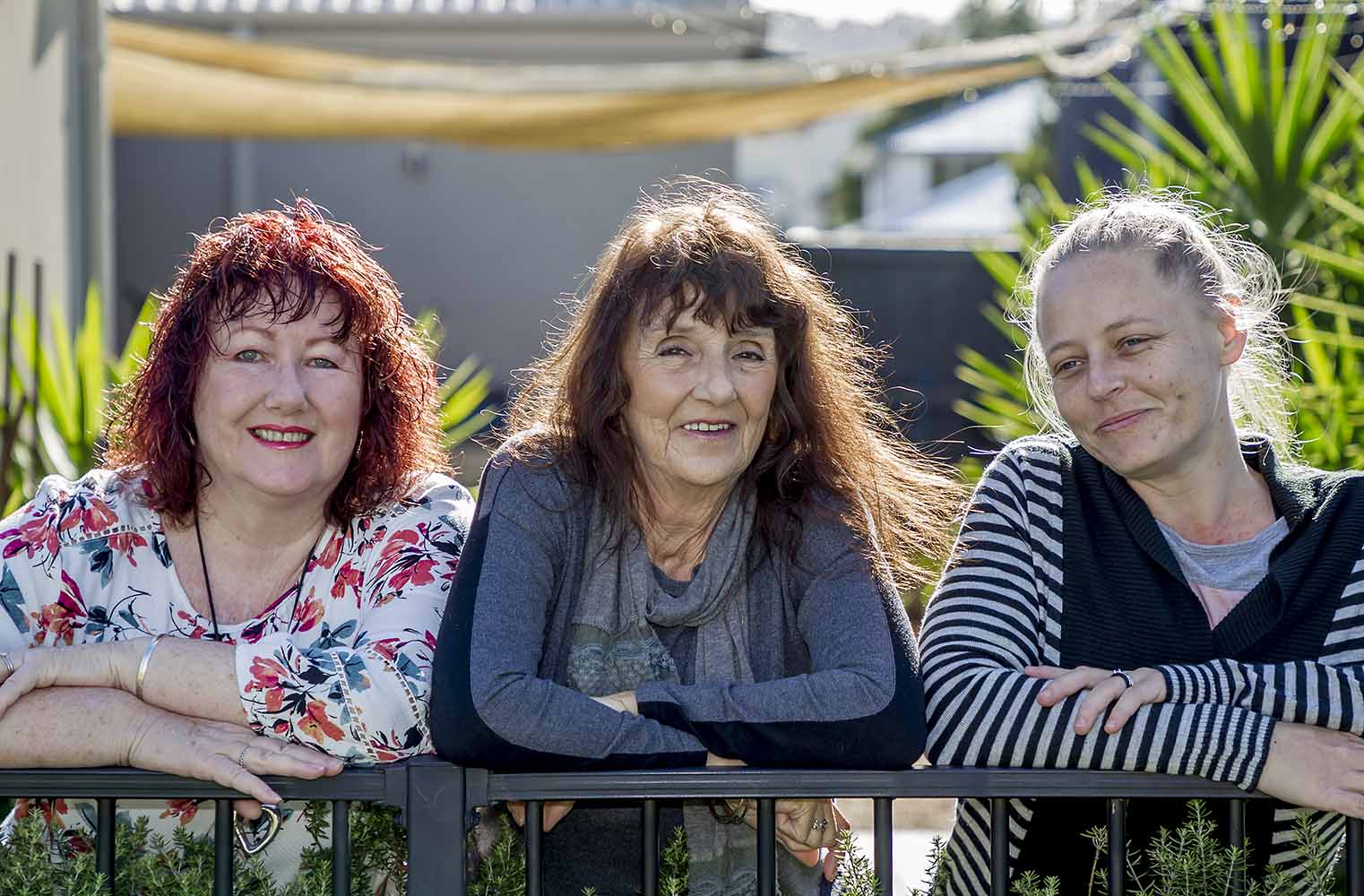 By Melissa Walsh  Photo Yanni
It was the 2000 American romantic drama film 'Pay It Forward' that started a world-wide phenomenon, and caught the attention of local woman, Jeannie Matthews, who started a Facebook site of the same name for the Mornington Peninsula.
The mother of seven and grandmother to twenty-three had always been a battler and knew only too well the importance of the kindness of strangers.
"I would drive along the road anad see perfectly good couches or tables on the nature strip, just being thrown out for hard rubbish, and it broke my heart," said Jeannie, who had raised her children alone. "I remember thinking how much I would love a couch like that."
For Jeannie, the film with Kevin Spacey and Helen Hunt left an impact although she admits that she had always been a "bit of a closet greenie".
"I always hated seeing waste and had grown my own vegetables as much as I could. I was born in London just after the war and came from a background of women who were extremely good at making do. My mum and nana would make paint out of flowers and always found a way to get around not having much money," said Jeannie. "I guess that's why it bothered me when I saw things being discarded. Nothing was ever wasted in our house and I felt there must be a way to reuse the discards."
For the past eight years, Jeannie has made a massive difference to the local community through her Facebook page Pay it Forward – Southern Mornington Peninsula.
"I started the Facebook site and, before I knew it, we had 5000 people," said Jeannie, who ran it alone for the first two years. "I had no idea how much work it would be but I was well aware of the amount of people in need. I am proud of the fact we have changed people's lives. In that time, we have done blanket runs, given out Christmas hampers, helped everyone from young struggling families to people in nursing homes who have no one and just need some nice slippers."
For Jeannie, the philosophy is simple.
"If you have two dozen apples but can only eat one dozen, give the other away," she said. "It's not very complicated. We give away everything from beds and mattresses, furniture and clothes to baby formula, bottles, and kids' toys. You would be surprised how many mums and dads out there are struggling. It is hard to ask for help so having a site like this means people can get things they need in a less confronting manner," said Jeannie, who believes in random acts of kindness. "There was a young lass we helped out a lot. She was a lovely girl who had a couple of children and rang me one day as she was very upset with herself. She had received a futon from us but sold it as she had no food. There was no judgement. If you need food, you need food; it is as simple as that. The point with this group is to help others by passing on things you don't need or use."
These days Jeannie is helped out by two other local women, Eileen Hopcroft and Gail Cremen, who came on board five years ago.
"To have these two has been a Godsend. Gail has a background in welfare and she is really good at sending people off to different agencies that can help them. Eileen is the unsung hero that cleans the site up and keeps an eye on posts for us," said Jeannie. "We are a united front and feel strongly that if you don't need it, if you don't use it, please don't hold onto it cluttering up your life. Don't throw it away; we all need to do our bit for each other and the earth. Landfill becomes an ever-increasing problem, and your trash is someone's treasure."