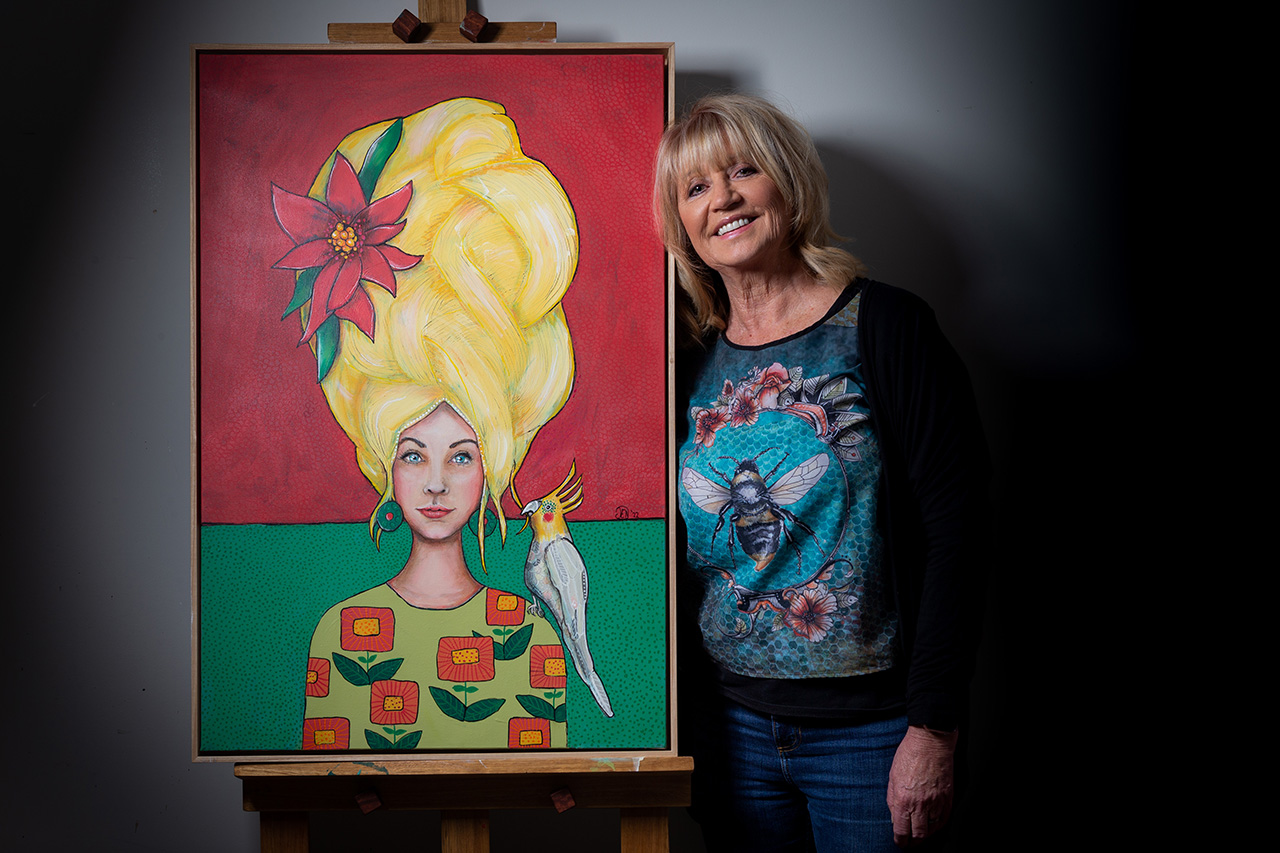 By Andrea Louise Thomas Photos Gary Sissons
When Safety Beach artist Jenny Wood was diagnosed with an aggressive, rare breast cancer in 2014, art helped her cope. She started drawing during chemotherapy sessions which she found very therapeutic.
"Art was a catalyst for changing my life," she says. She also wrote a cancer blog called dishmoptop.com to track her journey and support other friends battling cancer, but it grew into the public sphere attracting 145,000 readers.
After diagnosis, Jenny changed career paths to became a full-time artist. "Art is a drug to me. I don't watch telly and I get up at 5am. It's not because I'm disciplined; it's more because I'm driven. Art is like an itch that I have to scratch. I don't start a project until I've worked it out in my head and then I'm like a woman possessed" she says.
Before art, Jenny was a freelance information technology specialist. Amazingly, she has no formal training in IT. She's just a natural, like her step-father, who never once hired a tradesman or a mechanic. He took everything apart and worked out how to fix it. This skill rubbed off on Jenny. That's the way she works with technology. She sticks with it until she figures it out. You can see some of that technical interest in her steampunk art.
Jenny worked for 25 years in managing disability services prior to working in IT. Then she taught disability workers at university. That's when she began to morph into IT because she was putting courses online and teaching teachers how to use technology. Finding a passion there, she went out on her own as a tech specialist or 'computer geek' as she says.
As a child, Jenny was always tinkering, making and drawing. Her Mum was very creative, but Jenny takes after her birth father who died when Jenny was one. He was artistic. Mum provided materials for creative exploration. Her parents bought Jenny a pottery wheel which got plenty of use. She tie-dyed her bedroom curtains to match her bedspread and painted her own room. Growing up in a remote area of East Gippsland, the only art tutoring Jenny had arrived with the much-anticipated Art Train that rolled into Orbost once a year.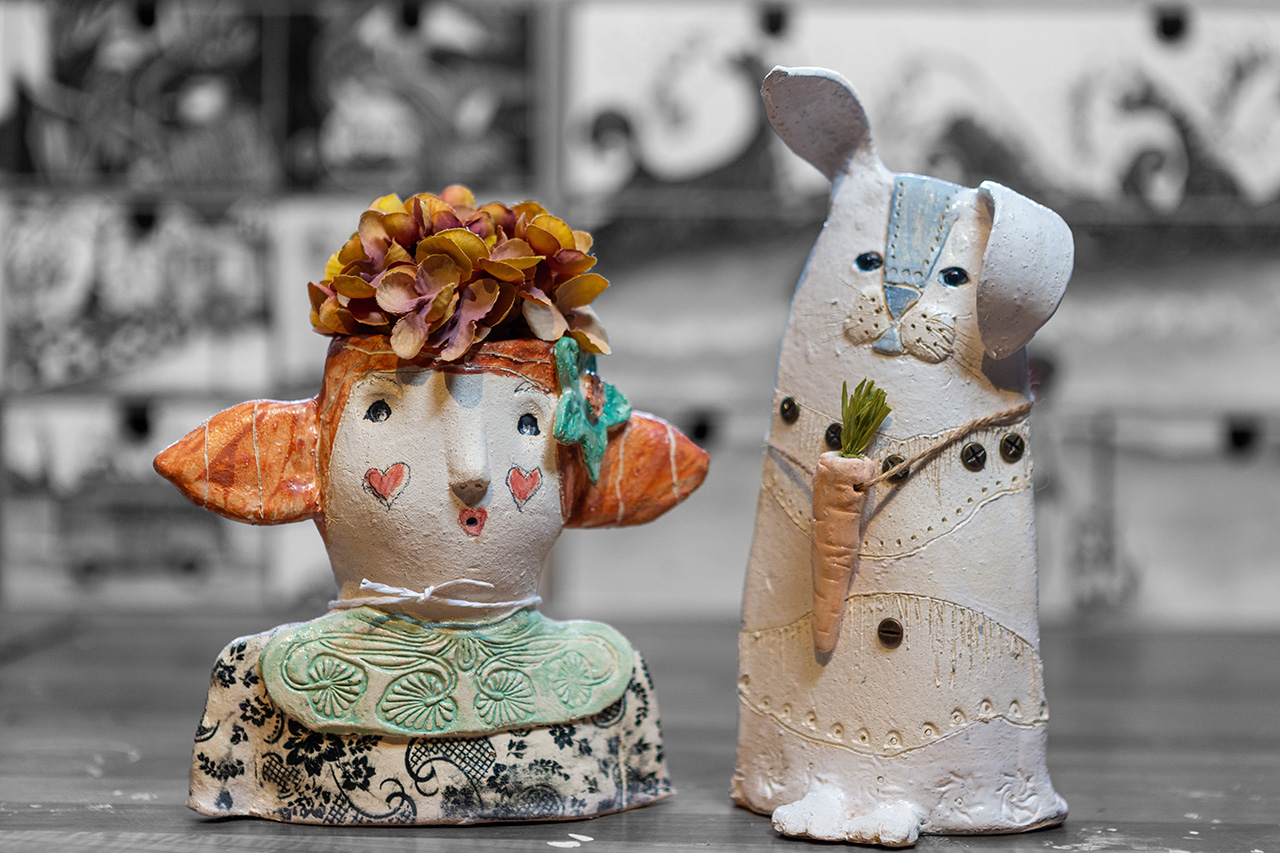 While Jenny has exhibited her work in gallery spaces, her favourite place to display her art is at Artisan's Alley in Mornington where her drawings, ceramics and greeting cards are wildly popular. "Artisan's Alley is actually life changing for artists because of the support they give each other and the social connections. It's a funny, friendly, happy bunch," she says. She has also been displaying and selling her art at Dromana Indoor Market for six years.
Working in pen and ink is Jenny's favourite medium. She likes the ways she can layer ink. It's more fluid than watercolour. She loves ceramics. "There is something incredibly therapeutic about clay. I particularly like sculpting rather than making functional things," she says. Jenny likes dabbling in acrylics and scratch-boarding too.
For me, inspiration is internal. The impulse to create comes suddenly and out of the blue.
"I really enjoying making things that are outside the square. I've always had a really good imagination. My brain is like a propeller that doesn't stop. For me, inspiration is internal. The impulse to create comes suddenly and out of the blue," she says. Mostly Jenny works from her prodigious imagination, but sometimes she uses photos for reference, just for accuracy.
When she moved to the Mornington Peninsula six years ago, Jenny started illustrating books. Just before she was diagnosed, she was half way through a Bachelor of Fine Arts degree with some visual media units and was starting a Bachelor of Illustration; she had to stop for cancer treatment. She didn't need the degrees. She is very successful without them. "90% of my art is sold before I finish it. I put it on Instagram while I'm in progress so people can see it in all its stages, but most of the time, it's already sold before I'm done," she says.
Whether she's illustrating a children's book, working on a painting, crafting quirky ceramics or creating a meticulously detailed drawing, Jenny becomes totally engrossed in a project. Art has carried her through when times were tough. "I'm proud of the fact that I had a huge obstacle in my life and I changed my life to make it the happiest it could be," she says. That's an art in itself.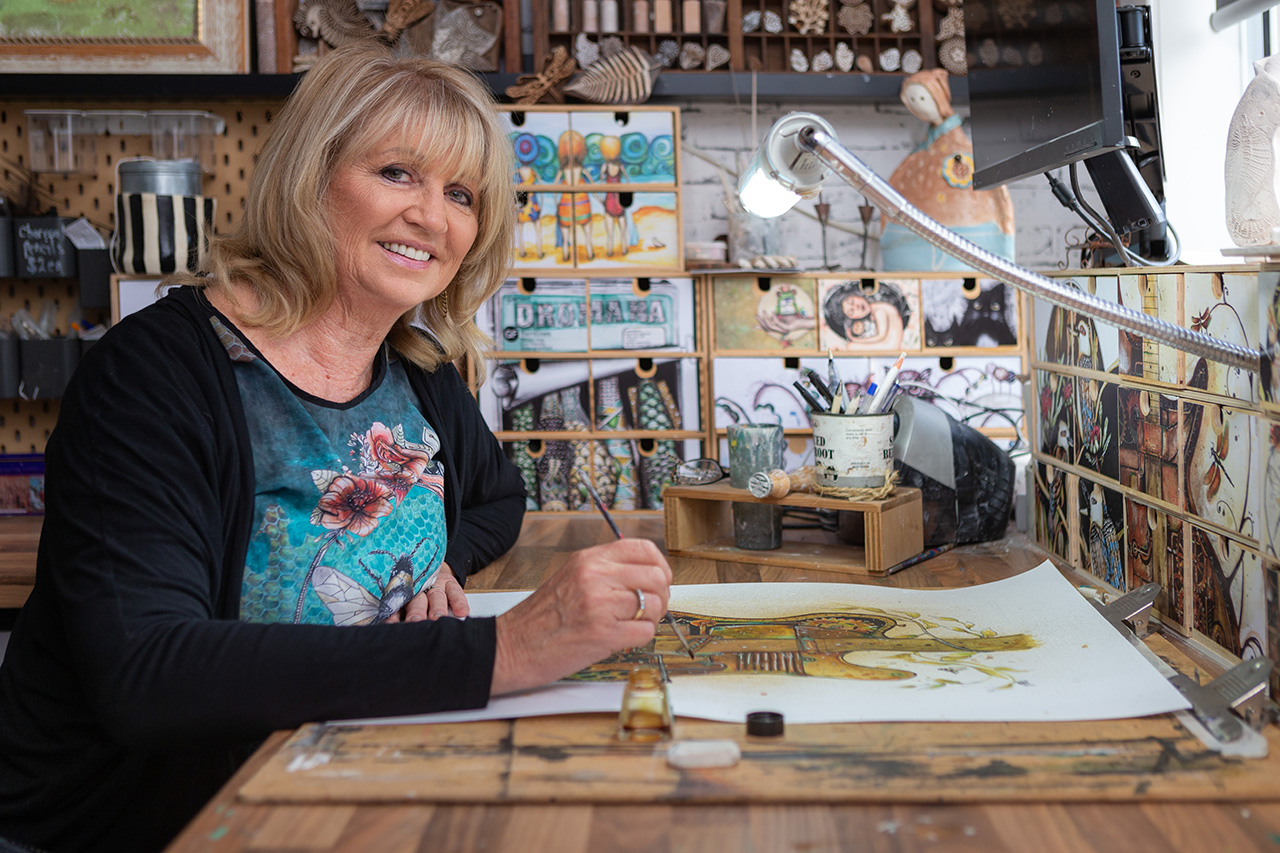 ---