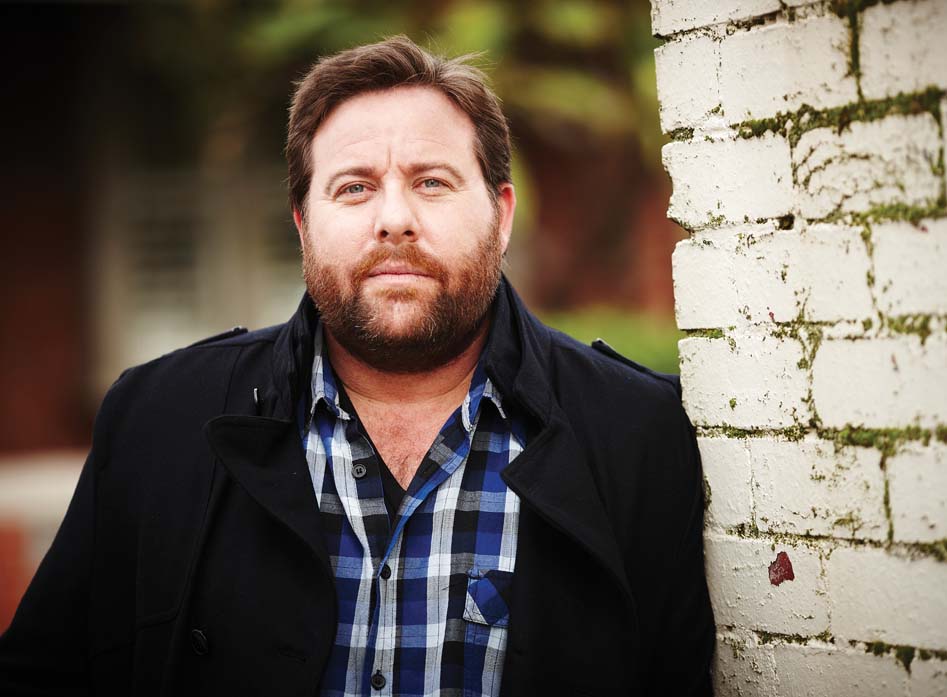 Actor Shane Jacobson is one of Australia's most widely recognised and beloved actors, not just because he is phenomenally talented and prolific, but because he is a genuinely good bloke who represents the everyday understated down-to-earth Australian. He's personable, approachable and very knowledgeable about the industry through his exceptionally diverse career. He's not only famous in Australia, but internationally as well. He's a true blue, lovable, Aussie icon.
While he's best known for his work on stage and screen, Shane has also been a producer, screenwriter and creative director. He also wrote a memoir called The Long Road to Overnight Success. He has a comprehensive understanding of the industry and what makes things work. This makes him perfectly placed to be one of the judges at this year's 10th annual Peninsula Film Festival.
Shane got involved with the festival through his long time friendship with actor and Festival Director, Steve Bastoni. The first time he came to the festival, he was surprised at how big it was. He didn't realise that it's the biggest outdoor film festival in Victoria. He loved the idea of an entire community gathered on the foreshore, enjoying a film together.
Shane feels honored to be a judge this year, but also feels the weight of it. He knows how much work it takes to make a film. "Anyone who makes a film is to be admired," he says. As a judge, he's looking to be surprised and taken on a journey. "If you walk away from the film and it stays in your head, they've done a great job," he notes.
Shane thinks that film festivals are enormously important to the industry. "To get a film on a real screen is a huge mountain to climb. A festival like the PFF gives filmmakers a chance to see their product on a big screen and enjoyed by a real audience. They get to hear the audience react and that is fuel for continuing on their journey," he says.
As a COVID adaptation, the PFF will be screened at the iconic Dromana Drive In. Shane thinks this is a genius approach that also harkens back to the old days when going to the drive in was common and notes that "With so few drive ins left, the Peninsula is blessed to have one on their doorstep."
Shane has great childhood memories of family holidays on the Peninsula staying with his aunt and uncle in Rosebud. His uncle was a Park Ranger at the Rosebud foreshore and his Mum knew lots of people who camped at Rosebud. The family used go from caravan to caravan visiting friends. "It always feels like a holiday when I am on the Mornington Peninsula," he says.
Shane always knew he wanted to be a performer. His mother ran a dance school and she gave him his first stage opportunity when he was eight. It was at the Broadmeadows Town Hall. He played a cowboy with a comedic twist. When the audience laughed and clapped, he said to himself, "I want more of that."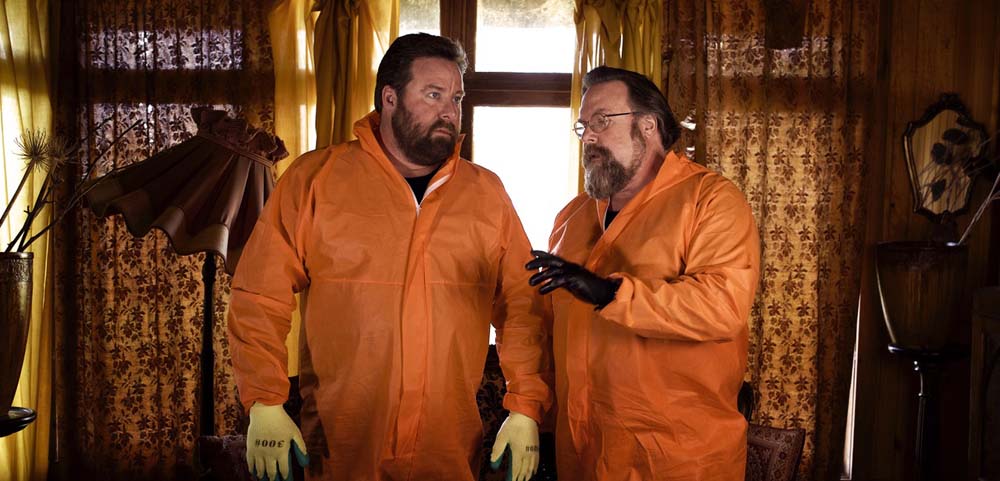 Keeping engaged in the industry has never been hard. Shane loves the immediacy of feedback in live theatre, hearing the word on the street right after a television show has aired, and seeing the finished product after the long, drawn out process of making a film. "They are all different, but they all bring joy. Everything I'm involved in is out there to bring people entertainment and that's a great position to be in," he says.
Through his varied career in comedy, film, television and theatre, Shane has had the opportunity to work with legends in the industry. He's worked with some of his heroes, such as Bryan Brown and Paul Hogan. "I've been fortunate to work with people I've spent a lot of time admiring like Jack Thomson, Jackie Weaver and Hugo Weaving," he says. He loves that Australian actors are so grounded and understated.
Shane has a comfortable relationship with fame because, as he explains, "For the most part people are good eggs. What I experience is really just friendliness. My mother used to say, 'Darling, there are no strangers in the world, just friends you haven't met.' I kind of live that experience because people really just want to reach out and say, 'Hi'."
The best advice Shane ever got was to get a lot of experience. "Acting natural in front of a camera is a very unnatural act. To be good, you've got to do it a lot. Paul Hogan told me that to succeed in the business you need a thick hide. That's proved to be true. Things won't always work out; you're going to hear 'No' a lot. You've got to keep going. You've got to stay true to yourself and it doesn't hurt to be polite," he says.
The pandemic had a huge impact. Shane lost a year's work in film, TV, theatre and live performance. Instead, he worked at home producing a documentary. It was a very different process not being able to collaborate with people in person. Now he's back on set with Guy Pearce in the TV series, Jack Irish.
---
Come and join Shane at the PFF on Saturday, March 6 at the Dromana Drive In.
Gates open at 5:30 and films air at 8:30.
For more information on this and other PFF events go to the website: peninsulafilmfestival.com.au.