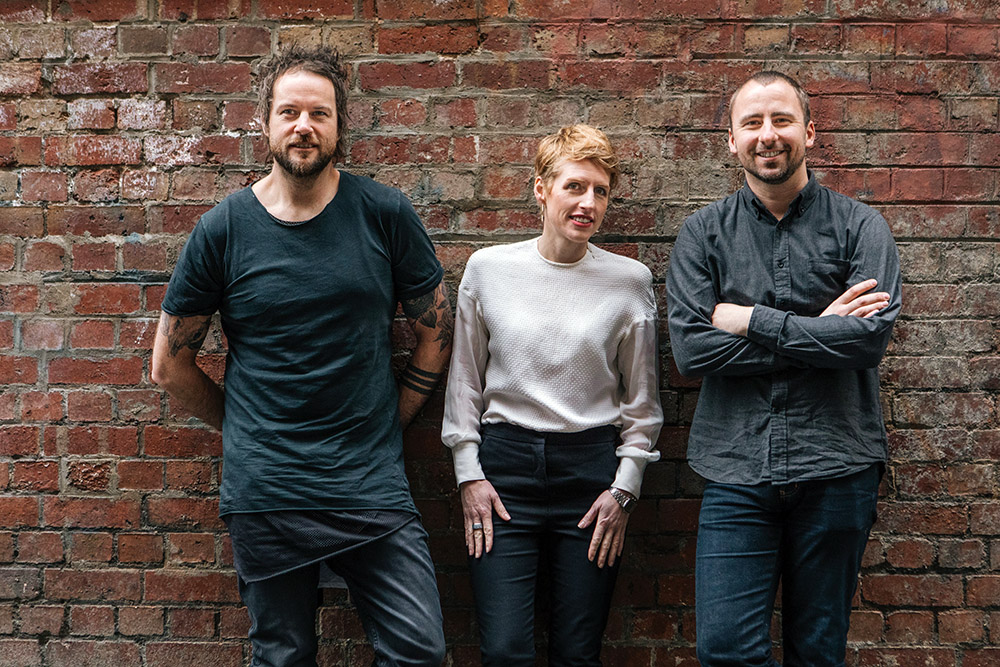 Pt Leo Estate, the multimillion-dollar sculpture park and restaurant due to open in late October, is already set to blow the Peninsula culinary culture out of the water, having announced their A-list hospitality team.
Having already recruited Rockpool/Eleven Bridge chef Phil Wood as culinary director, the team is now joined by Ainslie Lubbock to manage both the main 110-seat Pt Leo Restaurant, which opens next month, as well as the more intimate dining room, which will follow by the end of the year.
The hospitality veteran will lead the senior team which includes Joel Alderson as senior sous chef and Andrew Murch as head sommelier.
"I am so excited about this new venture and getting to be part of the community on the Mornington Peninsula," said Lubbock, who brings a wealth of knowledge and over 15 years' experience to Pt. Leo Restaurant having worked at some of Australia's leading dining destinations including The Royal Mail Hotel, Attica, Cutler and Co. and Pei Modern, Melbourne.
"I have been a regular visitor to the Peninsula having been an old friend of Gary Crittenden who I knew since being a young waiter.  We have also attended quite a few weddings down on the Peninsula as well."
Lubbock says the move to the Peninsula is a welcome sea change and she is looking forward to being part of the complex and interesting project that is at the top of its class.
"The project is exciting and has aspirations to be the highest quality. The sculptures the Gandels have acquired over a period of time beautify the sense of remoteness on the headland and set the scene for a unique dining experience," said Lubbock. "It is great to be part of it and my background and style is to set up a warm and unique environment for hospitality. For Phil, it is important to set up an experience of Mornington, to engage with local producers and suppliers."
After living in various parts of regional Australia, Lubbock says she looks forward to getting to know the area more intimately and setting up a family environment at the new restaurant.
"I am looking forward to being near the water and part of the community. When you set up a restaurant it essentially becomes like family. It will be great to have peninsula people working with us and we will make sure that the staff is engaged with the philosophy of what we are doing here.  I believe particularly when you work with young people it is important they understand what they are doing to create a richer experience for them," said Lubbock, who as a wine lover is also looking forward to the viticulture aspects. "I have never lived near a regional area which is close to wineries, and I am looking forward to getting to know the local wines."
Sous chef, Joel Alderson honed his skills in the kitchens of celebrated restaurants Attica, The Royal Mail, and most recently leading the brigade at The Hotel Windsor as Executive Chef. Rounding out the senior restaurant team is Sommelier Andrew Murch formerly of Rockpool Bar & Grill and Stokehouse.
Culinary Director, Phil Wood is thrilled to be working alongside a team of professionals that bring a breadth of experience and knowledge to Pt. Leo Restaurant.
"It will be great to be working with such a talented team and I'm excited for each of them to put their unique stamp on Pt. Leo Restaurant," Wood said. "I can't wait to introduce them to the wonders of the Mornington Peninsula."
Wood has been working closely with local producers to develop a food offering that represents the diversity of the region. Central to the Pt. Leo Restaurant offering will be a large wood-fire grill.
Pt. Leo Restaurant with 110 seats, sculpture park and cellar door will open in late October and a second, more intimate dining space, will open at the end of 2017.
---