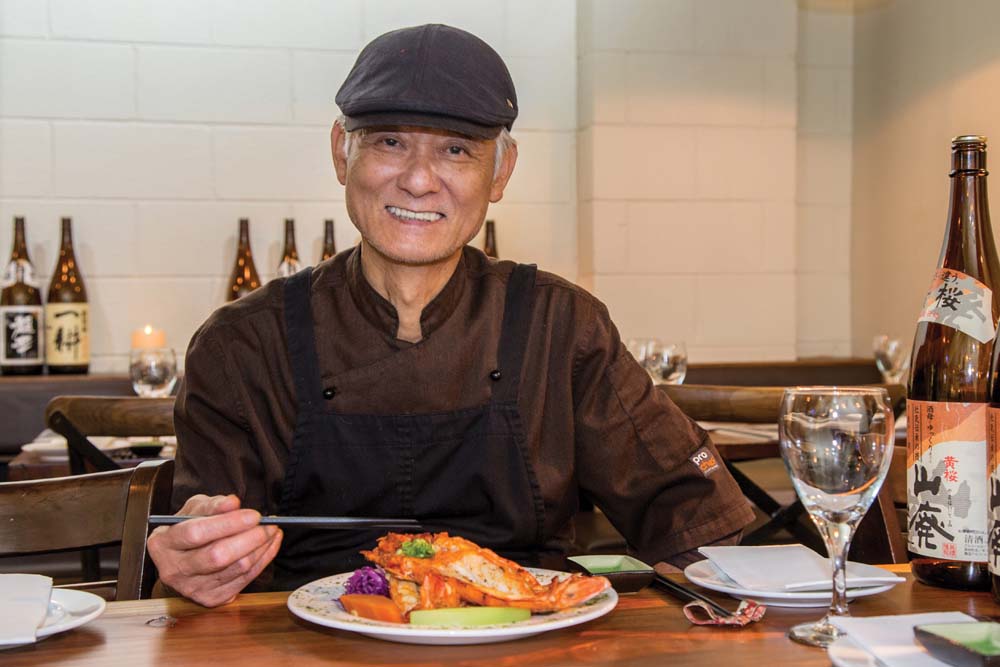 By Melissa Walsh   Photo Gary Sissons
Hikaru Orita has one philosophy – success is ensured when you follow your passion. For Hikaru, chef and owner of Orita's2 Balnarring, that passion has always been cooking since the time he was a small child in Japan and food was a scarcity.
"I grew up in the southern part of Japan in a village on the mountain called Miyazake, said the 66-year-old. "It was just after the war and food was in short supply; we were always hungry. After the war, we had lost everything and the whole country was upside down. Every day I was hungry so we went and got food naturally out of the trees and from the ground. It has made me very sensitive to my surroundings which is why I have always used only natural foods in my restaurants. I don't use any artificial flavouring or colouring as these things are very negative to me," said Hikaru who felt that a chef's job was a way to make beautiful food and earn a living.
"At the age of 14 I already decided I wanted to be a chef and didn't want to be hungry any more. In fact my two brothers and I all became chefs," said Hikaru, who did his apprenticeship in Tokyo and Osaka and studied with the founder of Teppanyaki. "I have been fortunate enough to learn from the best and travelled extensively with my career. I set up restaurants in the Hyatt Hotels all over the world, including the Middle East."
In a serendipitous turn of events, this world-renowned Japanese chef found his home on the Mornington Peninsula and is now finding the perfect balance of work and home.
"After travelling the world for many years, I decided to make my home in Australia. My family and I moved over here after I was sent to Sydney in the late '80s to do market research for the hotels. I soon discovered this country was the place I wanted to live and raise my family," said Hikaru.
After opening restaurants in Adelaide and then Toorak, Hikaru was able to finally do what he had dreamed of: own and run his own restaurant exactly the way he wanted. Now, with the opening of Orita's2 in Balnarring, his full dream is realised with a smaller, more intimate restaurant that offers top quality Japanese cuisine with the Hikaru twist.
"My dream since day one of starting my apprenticeship was to have my own restaurant. My restaurant is not a typical authentic Japanese restaurant. It is based on traditional Japanese with my own food creations that you will not get in any other restaurant," said Hikaru, who uses a fusion of meats like lamb and pigeon with Japanese elements. "I use all the Japanese ingredients with more Australian or European meats like my lamb shank dish or pigeon dish."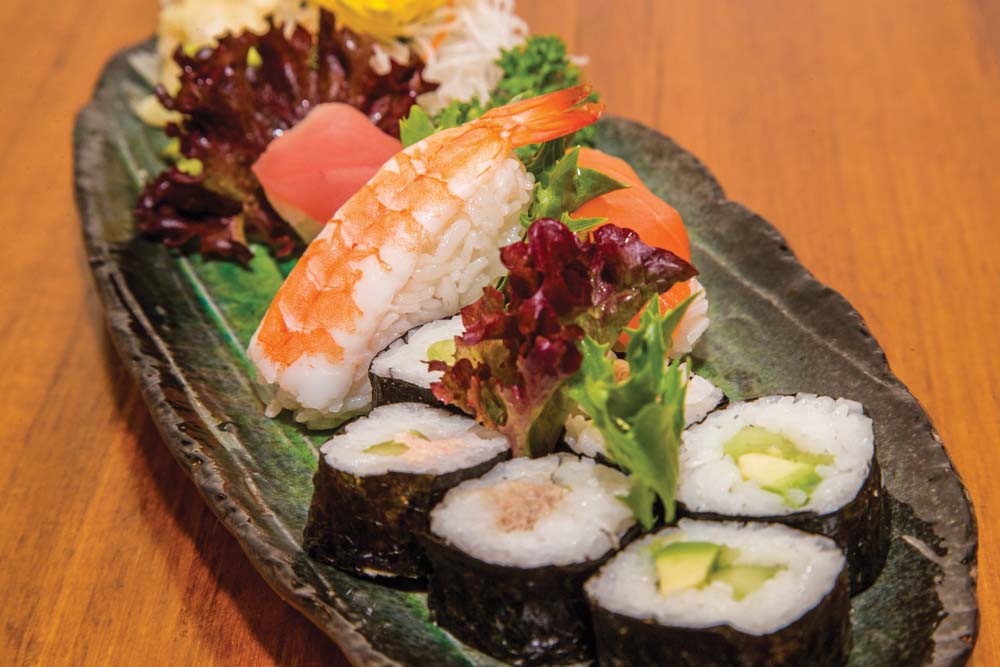 Hikaru spends many months creating dishes for his restaurant, utilising his experience with international dining and his Japanese heritage.
"Moving to Balnarring with Orita's2 is the best decision that started with a visit to a friend who lives here. I decided to sell my Toorak restaurant and relocate here and it is been well received. The funny thing is I still see a lot of my Toorak customers as they come down here," said Hikaru, who opened Orita's2 in Balnarring in 2015. "Now I have balance in my life and I love being on this beautiful side of the peninsula."
After so many years of working successfully as a chef, Hikaru says there is one thing that has not changed.
"I am happy just to create food and this is my passion. It doesn't matter what job you do; if you have passion for your work that is all that matters."
---
Orita's2 is at Shop 17, Balnarring Village, 3050 Frankston- Flinders Road, Balnarring
Phone 5931 3232
www.oritas2.com.au